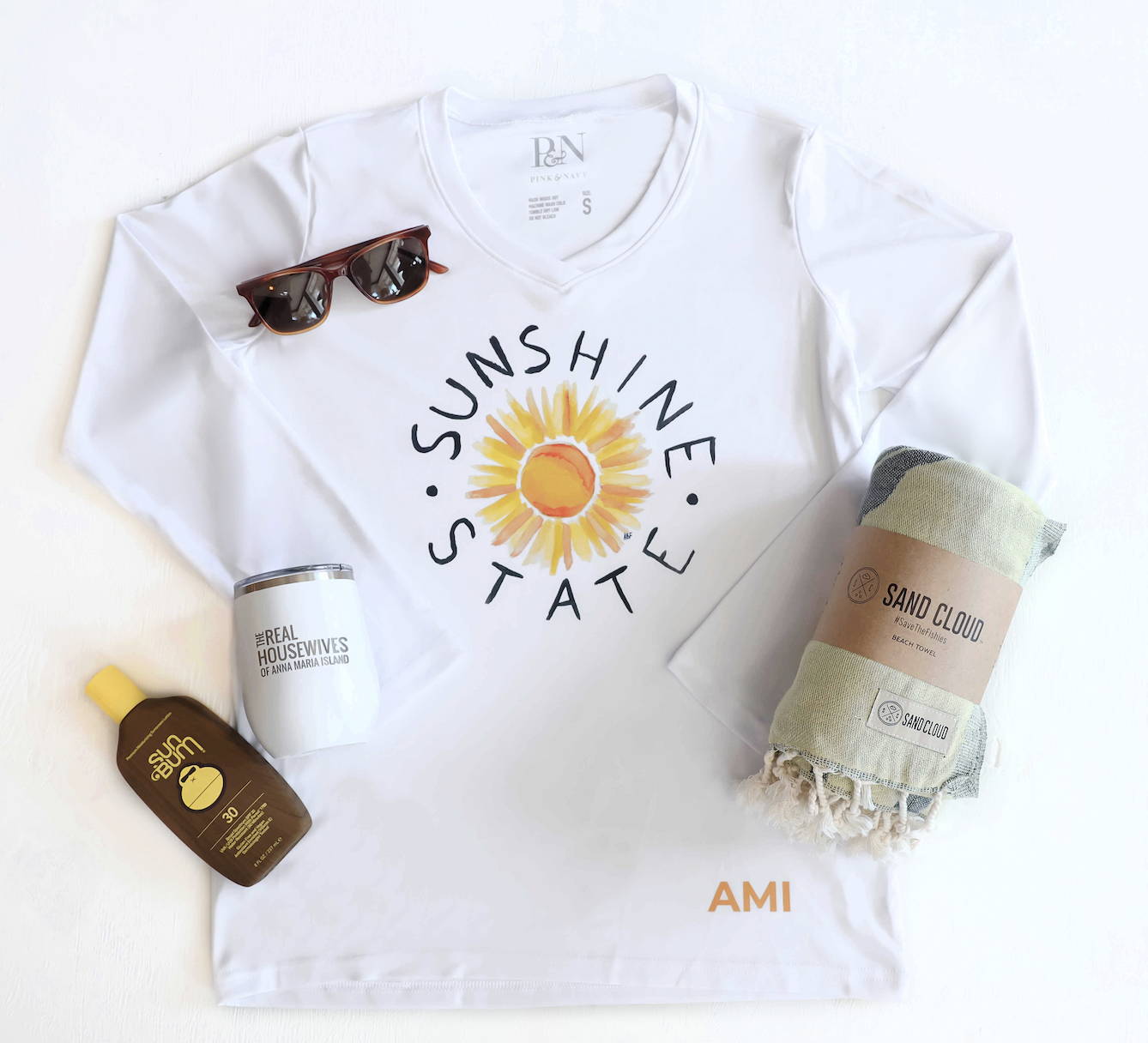 Florida is of course known as the sunshine state, which means we have beautiful sunrises. When you go to watch the sunrise, you have to bring the necessities. Our sunshine state long sleeve is perfect to throw over your bathing suit since it can be a little chilly in the mornings. A sand cloud is a great towel to use to sit on and embrace the golden rays that are slowly rising. Grab a coffee from North Shore or even have a mimosa in our real housewives tumblrs. Do not forget sunglasses and some sun bum sunscreen because that sun will come up hot!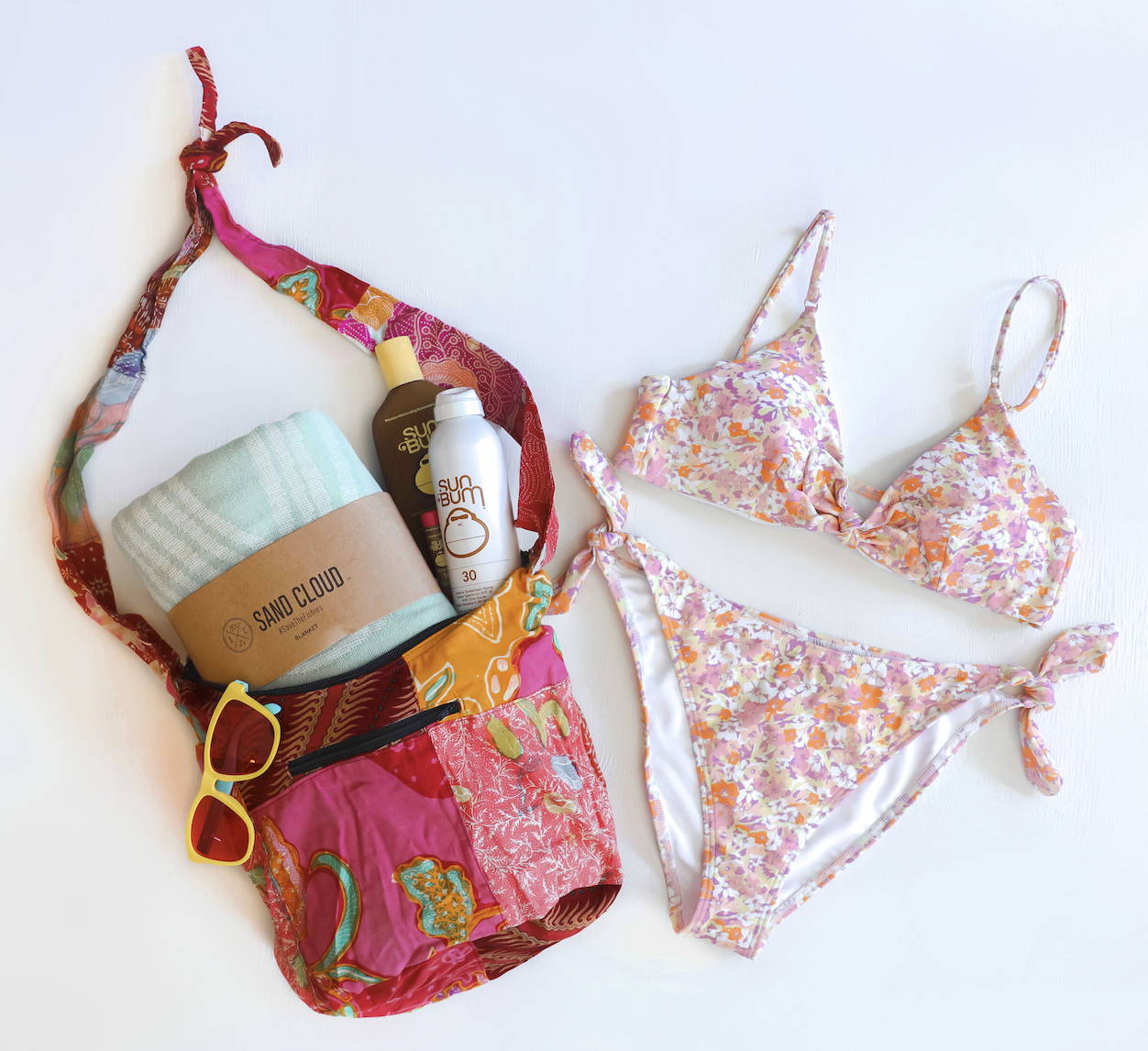 Everyone loves a beach day, including us! After a beautiful sunrise, the next step is to lay out and get a nice golden tan and swim in the blue water. A bikini is definitely needed to feel confident in and do not worry, we have plenty. The one above is the Versailles tie front swim top and matching bottoms. Our bungalow bag is tiny but mighty and can hold all your items to help make your beach day perfect! Grab some goodr sunglasses and a nice book to relax with.
My personal favorite time to sit on the beach is sunset. Nothing beats sitting with your toes in the sand, sipping on a drink in one of our cute tumblrs and watching the sun disappear into the horizon. The sky almost seems painted when the sun is setting and every evening is something unique. It's similar to a snowflake, but the Florida version because no two sunsets are exactly alike! Our sunset painted long sleeve captures our AMI sunsets perfectly. We even have it in a sticker!