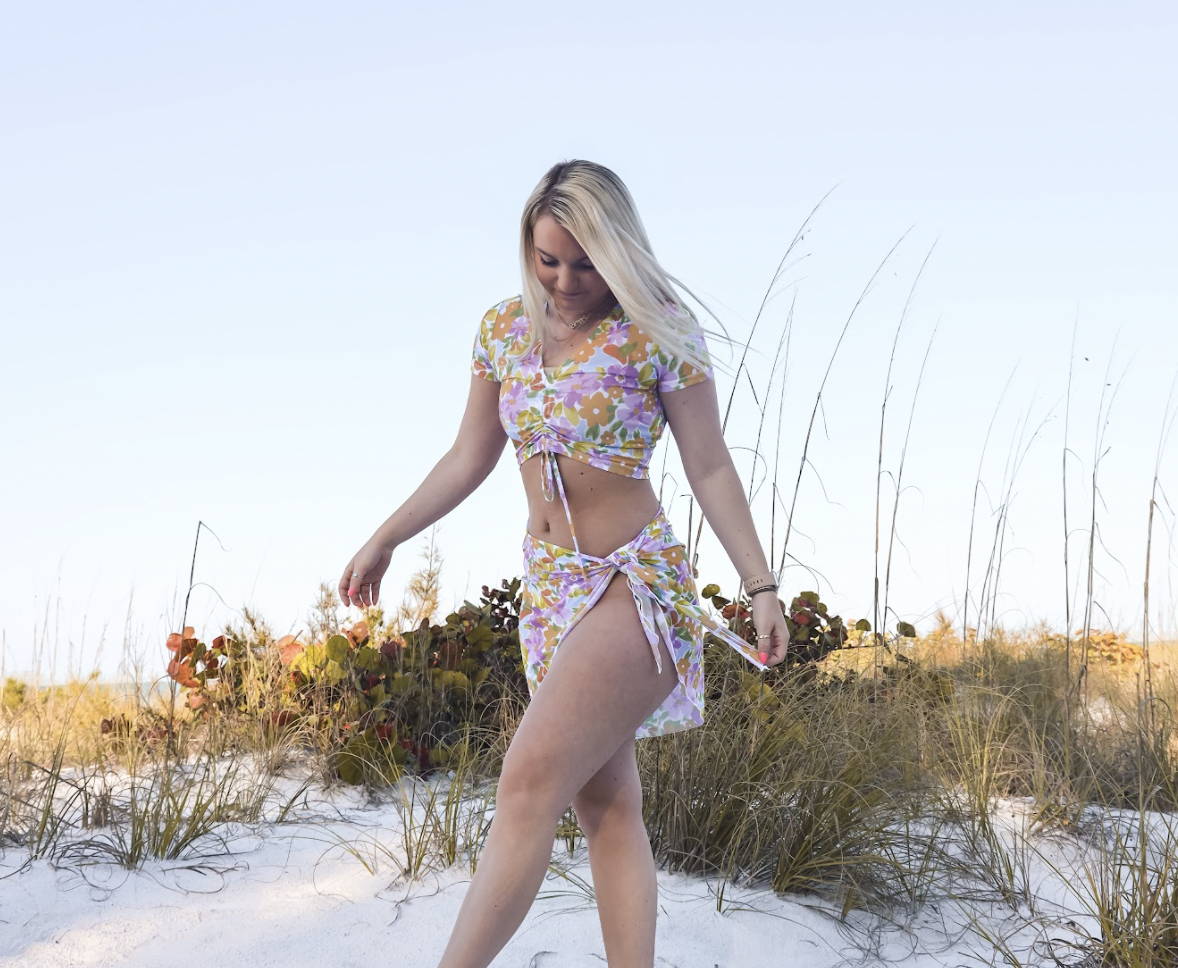 Anna Maria Island is known for the beautiful beaches and gorgeous sunrises/sunsets. An obvious outfit for the beach is of course a swimsuit. However, you can never go wrong with a coverup to throw over. I personally love to throw a surong over my bathing suit bottoms when running around the beach or walking up to the concession stand to grab a drink. Other great coverups consist of kimonos, dusters, and beach pants. Although we will not judge if you prefer to only wear your swimsuit, you are at the beach after all!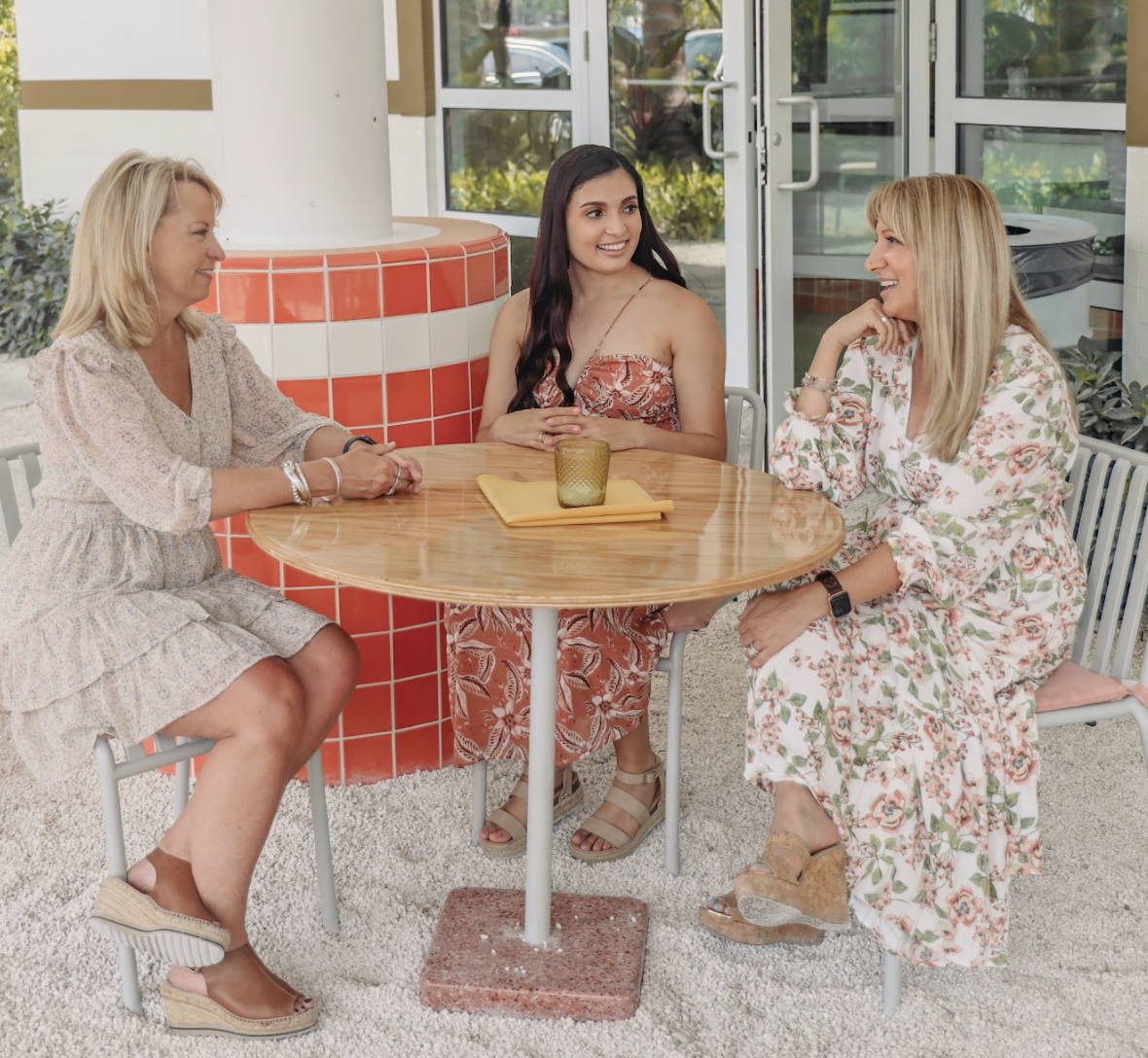 There are plenty of fun (adult) drink spots on Anna Maria Island. When going out with the girls, you can never go wrong with a sundress. They are so breathable yet flattering. Sundresses come in many different forms; midi dresses, tight dresses, mini dresses, etc. We love a good floral print for the spring season. Paired with a comfortable sandal, wedge, or if you're feeling bold - a heel! It is no secret that Florida is hot, hot, hot so make sure when picking out a dress, you pick one that will allow some movement to catch a breeze every now and then.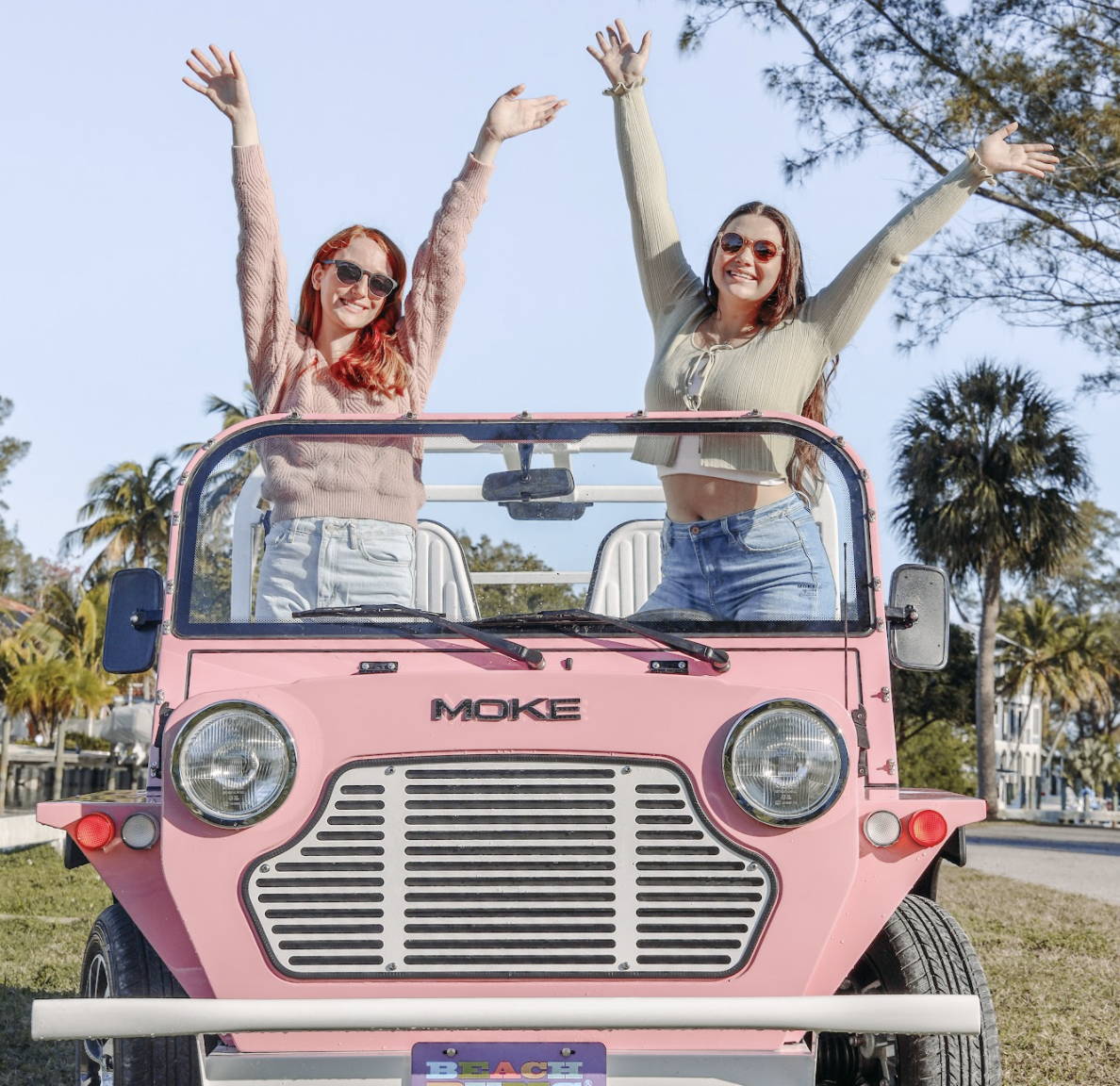 Let's talk about island transportation, because boy is there a ton. You can rent a mini jeep, a golf cart, a scooter, a bike, almost anything to ride around the island for the day. When riding around the island you want to make sure you are dressed for the light breeze you might encounter when on the road. A light sweater that can easily be removed for when you park to walk around is a perfect choice. For the colder months (we say that lightly because cold in Florida is 60 degrees) it is especially smart to wear a sweater and a pair of jeans like seen above!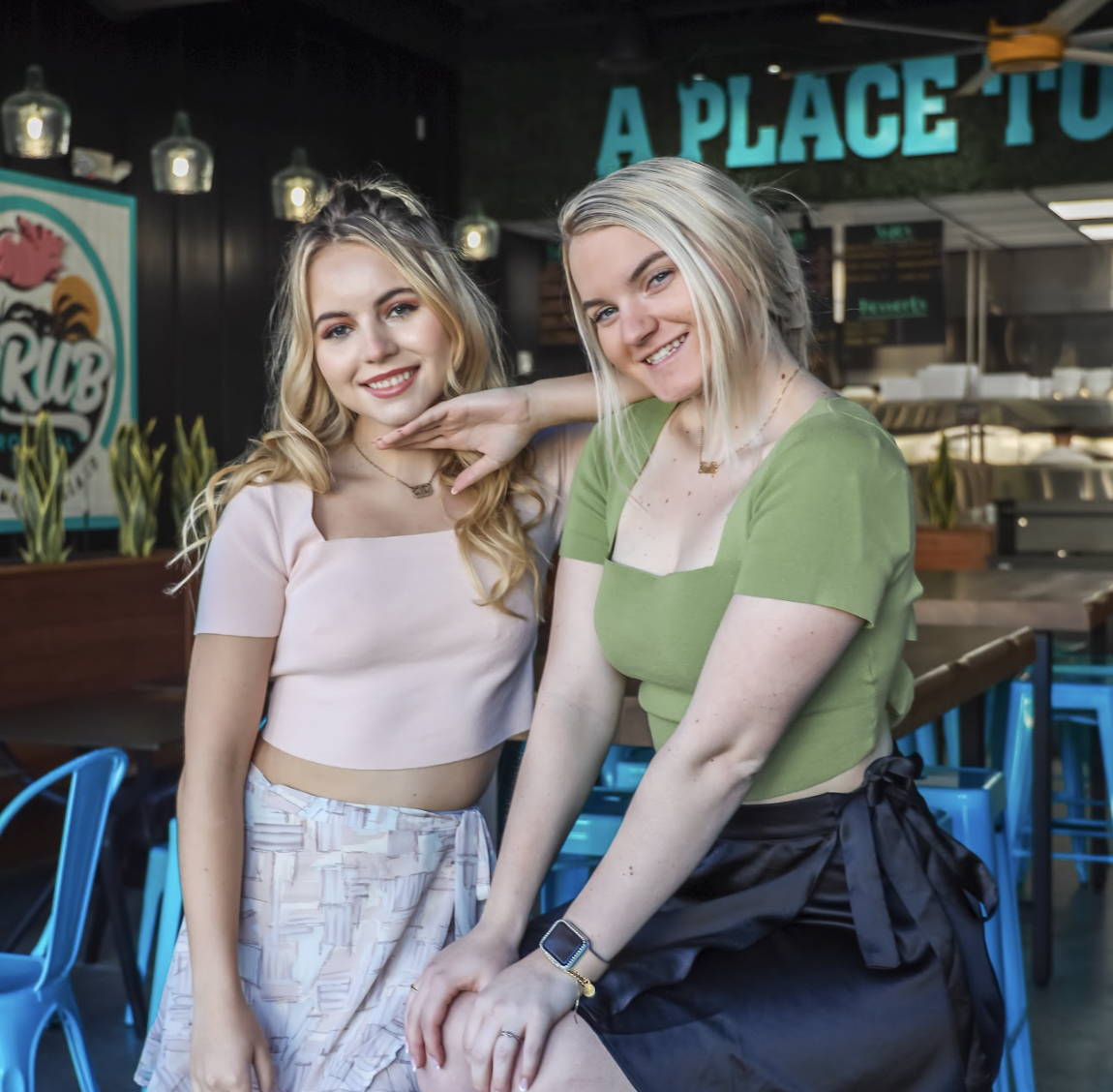 I don't know about you, but food just taste better on the island. There are so many different kinds of food on the island from burgers to sushi to waffles and everything in between. When picking out a cute outfit to go eat, it is nice to wear something comfy and that does not feel too compressing on the stomach. The last thing you want to do is eat something delicious and have clothes pressing on your stomach, got to give room for the food baby. You can never go wrong with a flowy skirt and stretchy top. Skirts are always comfortable because, well you don't have to wear pants! Pretty much every food place on the island is casual and does not require you to dress up unless otherwise stated.