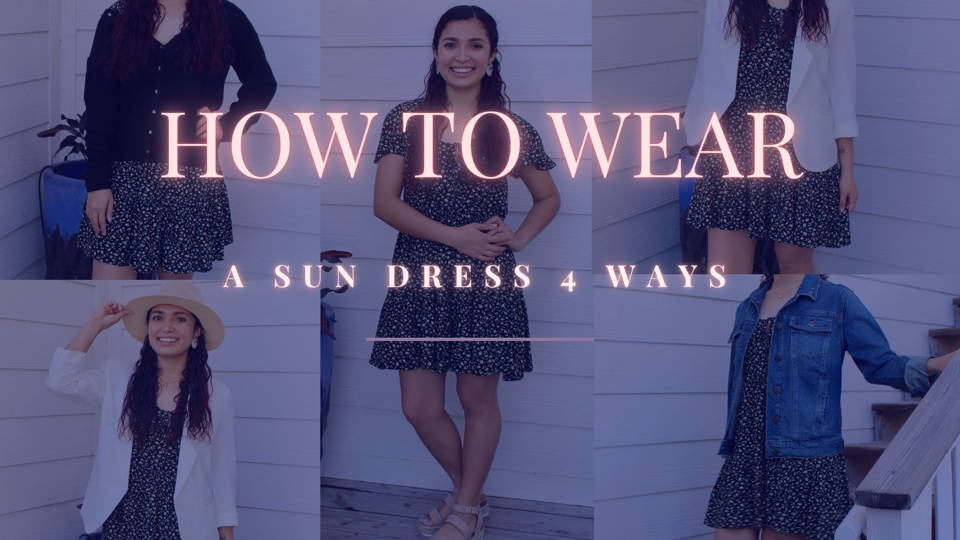 It may only be February, but we are so ready for Spring. Even in Florida, the nights can get a little chilly for a sun dress in February. But that doesn't mean you have to wait for warmer weather to rock those new looks. Who cares what the groundhog says, we have already declared that Spring is here. Here are four ways to style a Summer dress for any season!
1. The Sunny Day Look - If you're lucky enough to be heading somewhere warm or blessed with a pop up sixty degree day in the middle of winter, then consider us *suns out guns out*. What we love about a good sun dress is that you can dress it up or down just by changing your footwear or accessories. Pair this dress with a good pair of booties or wedges for a dressier look or throw on some clean white tennies for a more casual street style.
2. The Brunch Look - If it's a little too chilly in your city to rock your favorite new dress, add a blazer to complete your look. Plus, a blazer adds a level of sophistication that makes it the perfect 'fit for brunch with the girls. Top it all off with a wide brimmed hat and you're ready for mimosas - even in the dead of winter!
3. The Barbecue Look - Heading to a Super Bowl Party or backyard barbecue? Stay warm AND stylish by adding a jean jacket. Keep it casual with a pair of white tennis shoes and minimal jewelry. When it comes to backyard shin digs, practical fashion is always the best bet.
4. The Pier At Night Look - Sun dress by day, skirt by night? You can have the best of both worlds if you throw on the right sweater over this dress. We love walking along the pier at sunset, but the second the sun goes down - things get chilly. Be prepared to throw on an extra layer with out sacrificing your style.
What's your favorite look?