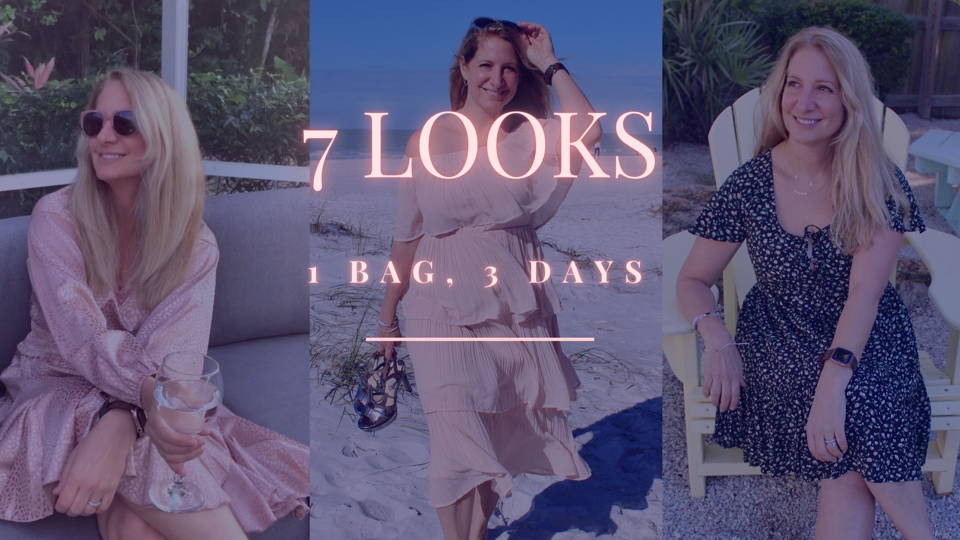 Flying south for the winter? February is a fabulous time to hit up Florida. Between the Super Bowl and Spring Break,
you can expect sunny skies but less busy beaches. The strategy to packing for a long weekend in Florida,
with options, is to choose pieces you can mix and match. Here's how we would pack for three days in Florida.
Also, we hear Anna Maria Island is amazing this time of year ;)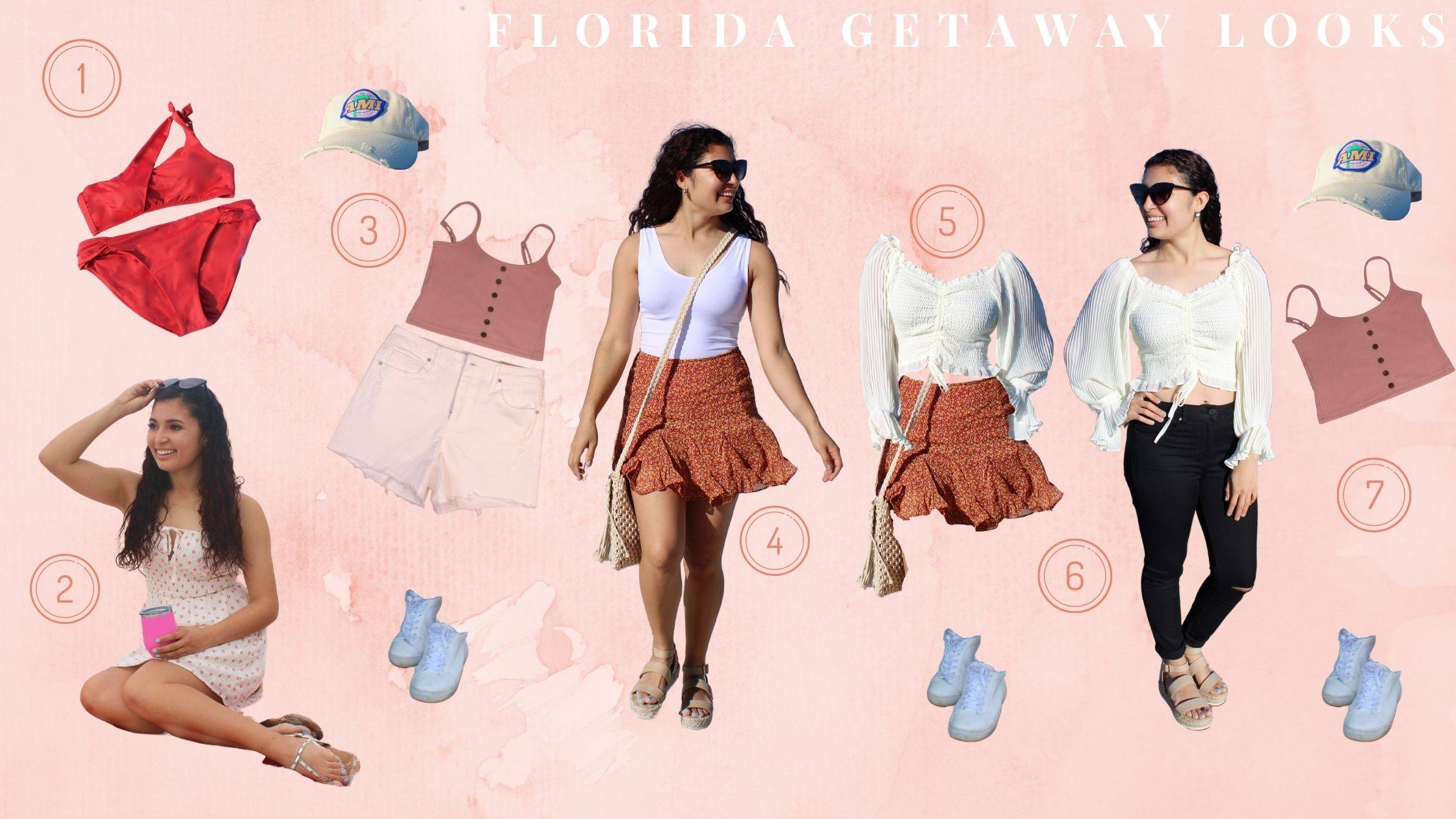 1. Red Bikini - looks great with a pair of jean shorts, under a sun dress or lounging on a chair with a nice drink in our hands!
2. The Classic Sun Dress - we always like to pack a reliable sun dress to throw over a swim suit or dress up for an impromptu happy hour. You can pair a sun dress with literally any shoe to change the look.
3. Pink Tank, White Baseball Cap, Jean Shorts & Casual Shoe - a good pair of jean shorts can go with literally any top. This makes jeans shorts an absolute staple in our carry-on.
4. Floral Print Skirt, White Tank, Neutral Cross Body & Neutral Wedge - we like to mix in a few neutral options like accessories and tops, so we can play with pops of color and fun prints and not be stuck to one look.
5. The Floral Print Remix - by swapping out our tops and shoes we can make this outfit feel new to transition from day to night.
6. Pleated Top, Black Skinny Jeans, Wedges - no matter what's in the forecast, we always like to pack at least one pair of pants. Once again, by keeping it neutral, we are giving ourselves more options for less.
7. Remixed Skinny Jeans - jeans look good with pretty much everything, so our last look is just a remix with our pink tank, casual shoes and baseball cap.
7 Looks, 3 Days, 1 Bag. Not too shabby!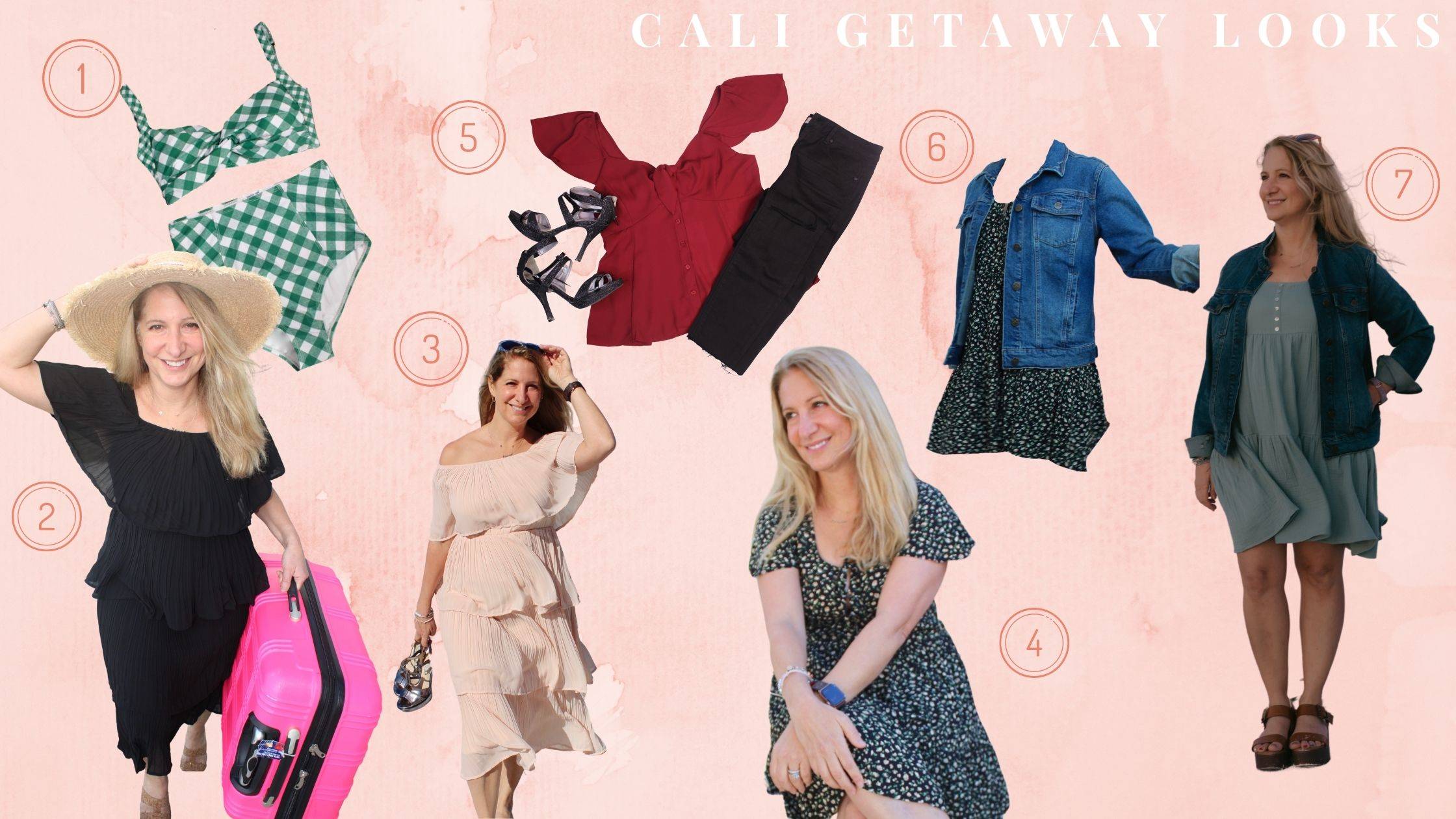 1. High Waisted Green Bikini - the Pacific is a lot colder than the Atlantic, which means it is entirely possible our suit will only be worn for aesthetic purposes. Gotta make sure it's a cute one!
2. Maxi Dress with a Beach Hat - we love a good maxi dress that brings the perfect amount of style, comfort and versatility to our bag.
3. Maxi Dressed Up - from the beach to brunch with just one pair of heels is how we roll on vacation. Get this one in multiple colors!
4. Floral Print Dress - we always try to pack at least one unique piece to mix and match and layer during our trip. Tis' the season for floral prints!
5. Date Night Outfit - as much as we love living the no pants life on vacation, you can't go wrong with a skinny jean and heels in LA for a nice dinner.
6. Casual Cover Up - let's face it, this Florida girl is freezing if the weather is below 80. So chances are, we're going to have to cover up to stay warm. A jean jacket is a safe bet to pair with any dress to keep it classy or casual-ly.
7. Jean Jacket Remixed - just like a good pair of jean shorts, you can throw a jean jacket over anything.
Shop all vacation looks below! Tag us on instagram with YOUR looks.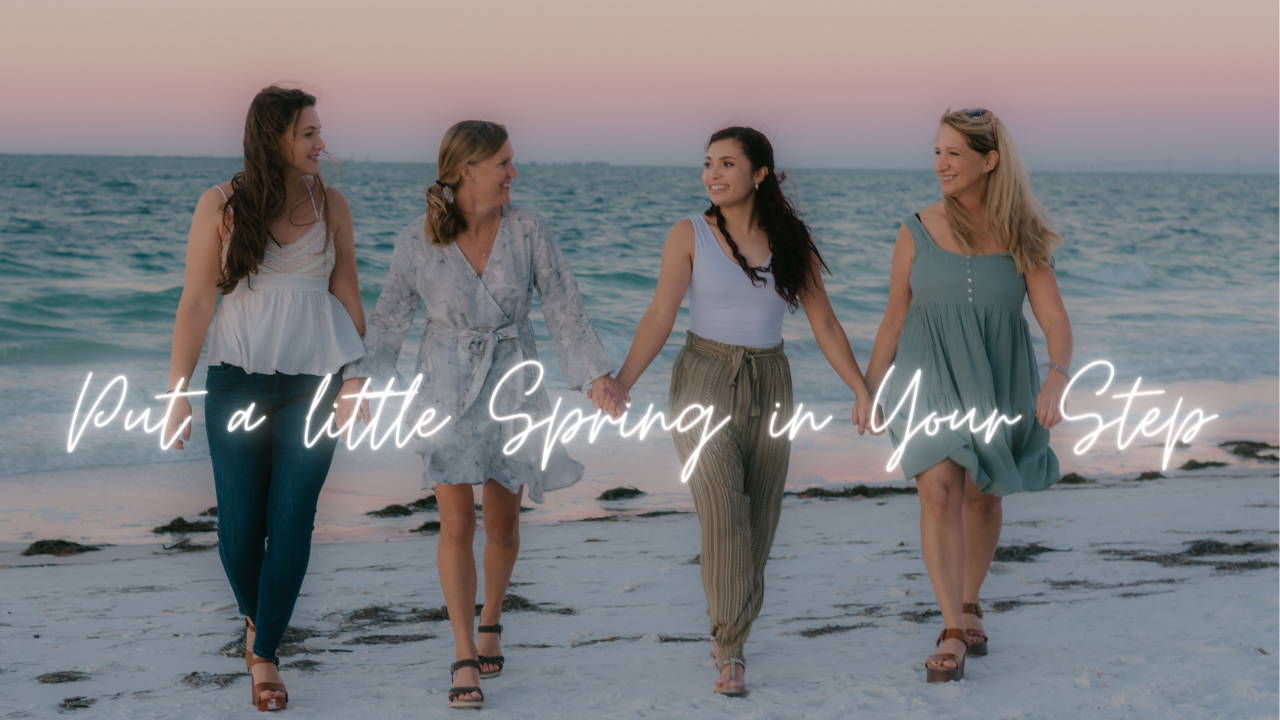 ~ Shop Our Vacation Looks ~