Five Valentine's Date Looks for Five Dates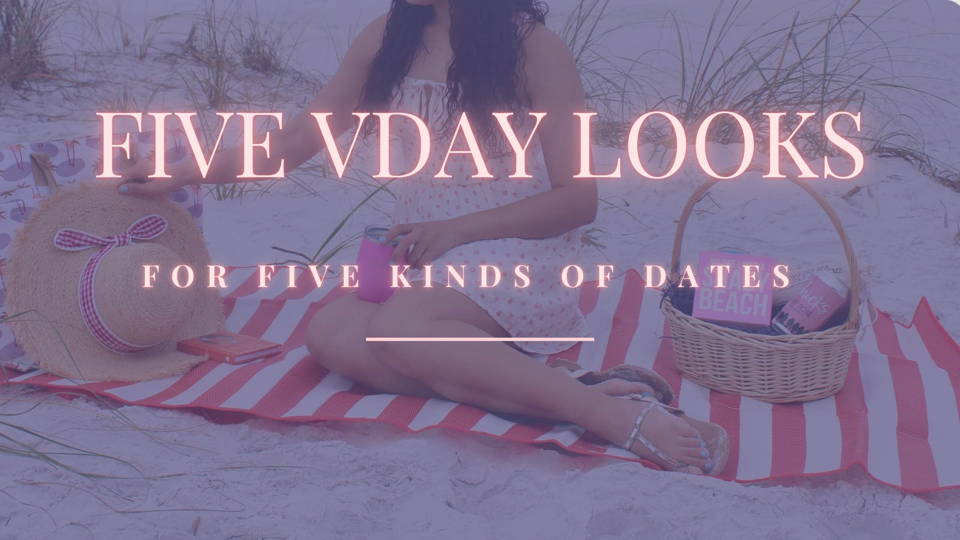 It's hard to believe that it's almost Valentine's Day again. Valentine's 2020 marked that last normal date night for so many people,
and here we are still smack dab in the middle of a pandemic, a year later. We are so blessed to live in Florida this time of year
where the weather makes it possible to take our dates outside. So whether you're celebrating with your partner at home,
or your girlfriends this year - we've got the outfit for you!
Whether you're staying home on Valentine's Day and celebrating with your partner after the kids are
asleep, or dressing up for drinks on the patio at your favorite date spot, you deserve to throw on a pretty
little dress this year! The best part about dressing up for dinner at home, no heels required. But we are still
going full glam after the kids are in bed. This floral embroidered plunge dress is the perfect dress for staying at home
and dancing barefoot in the kitchen.

For drinks on the patio in February, you're going to want some sleeves to go with that glam. Our Ditzy Leopard Print Satin dress
is the perfect mix of sexy and practical for drinks on the patio. But if you're lucky enough to live somewhere with picnic weather
all year, we love the idea of reserving a blanket for two somewhere with a view. This cute MinkPink Mini Dress makes for a
great picnic-on-the-beach look. You can layer it with a jean jacket or blazer if it's a little too chilly for a sundress where you live.
Some of our favorite Valentine's Day activities require a little less glam. Mini Golf? Sunset bike ride? Just throw on something cute and pink, like this cropped leopard print sweater, and pair it with some skinny jeans for a more casual look. If you're opting for baking cookies and sipping wine with your girlfriends, or perhaps Zooming for Galentine's Day, keep it real casual with a Love graphic tee.
Whether Valentine's Day is business as usual for you and your partner, or if you're spending the day alone, you deserve a little glam. Single this year? That's ok, get yourself a mani-pedi, buy a new dress and pour yourself a glass of wine. Take yourself on a mini-date this year.

Whatever your Valentine's looks like this year, we hope you're finding a way to make the day special. It's not too late to order in time for the 14th! Shop our favorite looks below. Happy Valentine's Day from all of us at Pink & Navy. We love you!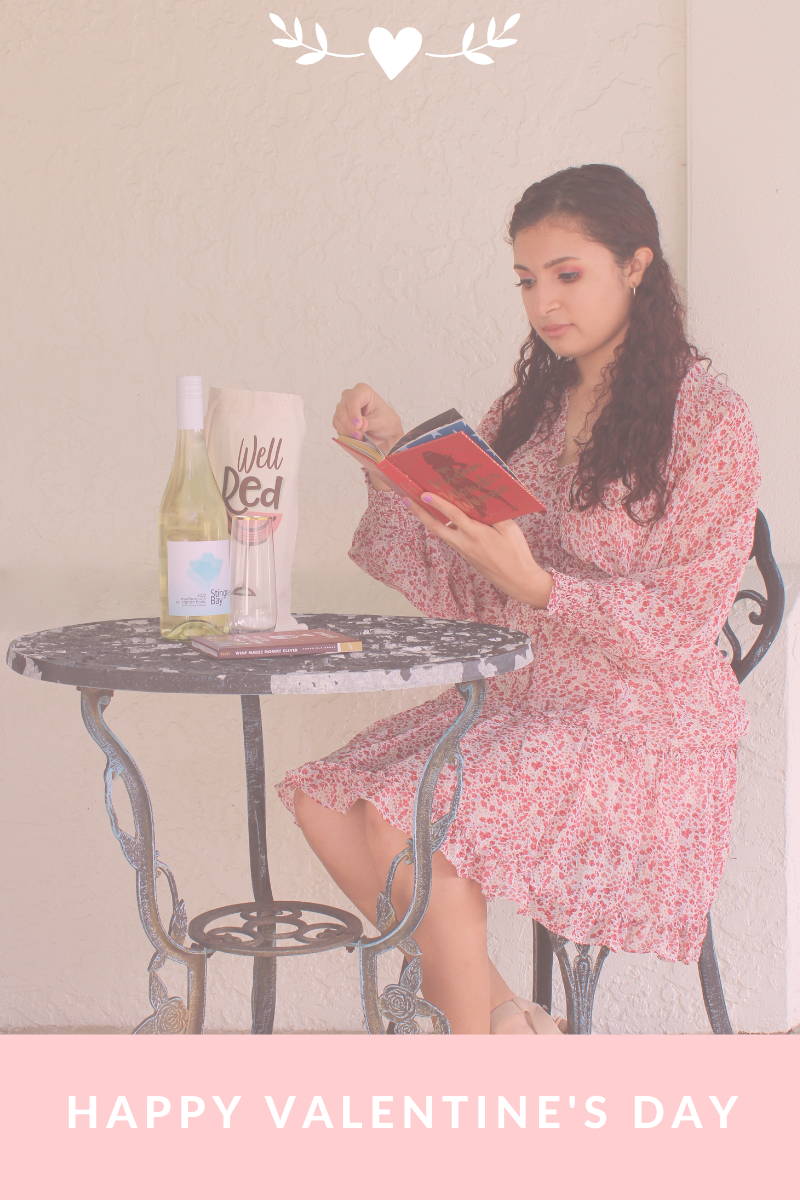 Shop Valentine's Date Looks