A Night In Never Hurt Anybody!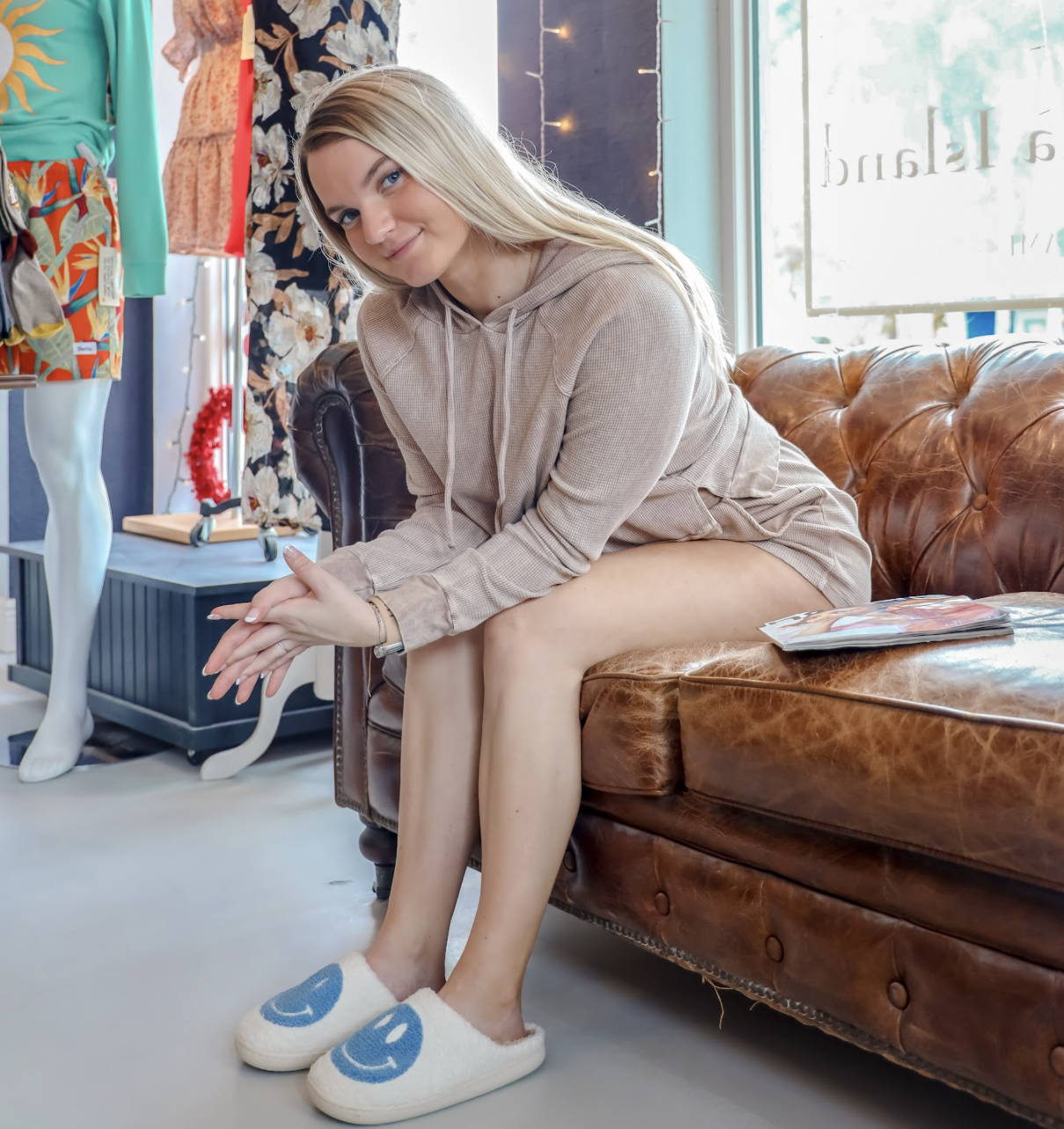 When most people think of Valentine's Day, they think of expensive date nights or spontaneous trips, but it does not have to be all of that. Sometimes the best thing to do after a long day is to kick back on the couch with a glass of wine, some chocolate covered strawberries and a cheesy romantic movie. Self love is something we are going to prioritize in 2022, and it starts by treating yourself. This comfy and cozy set Shelby is wearing above is a perfect place to start. This set is called the Gemma washed thermal hoodie and shorts, of course paired with our favorite pair of smiley face slippers in blue. This set is perfect to be lazy in, but also fashionable!




Date Night Or Galentines!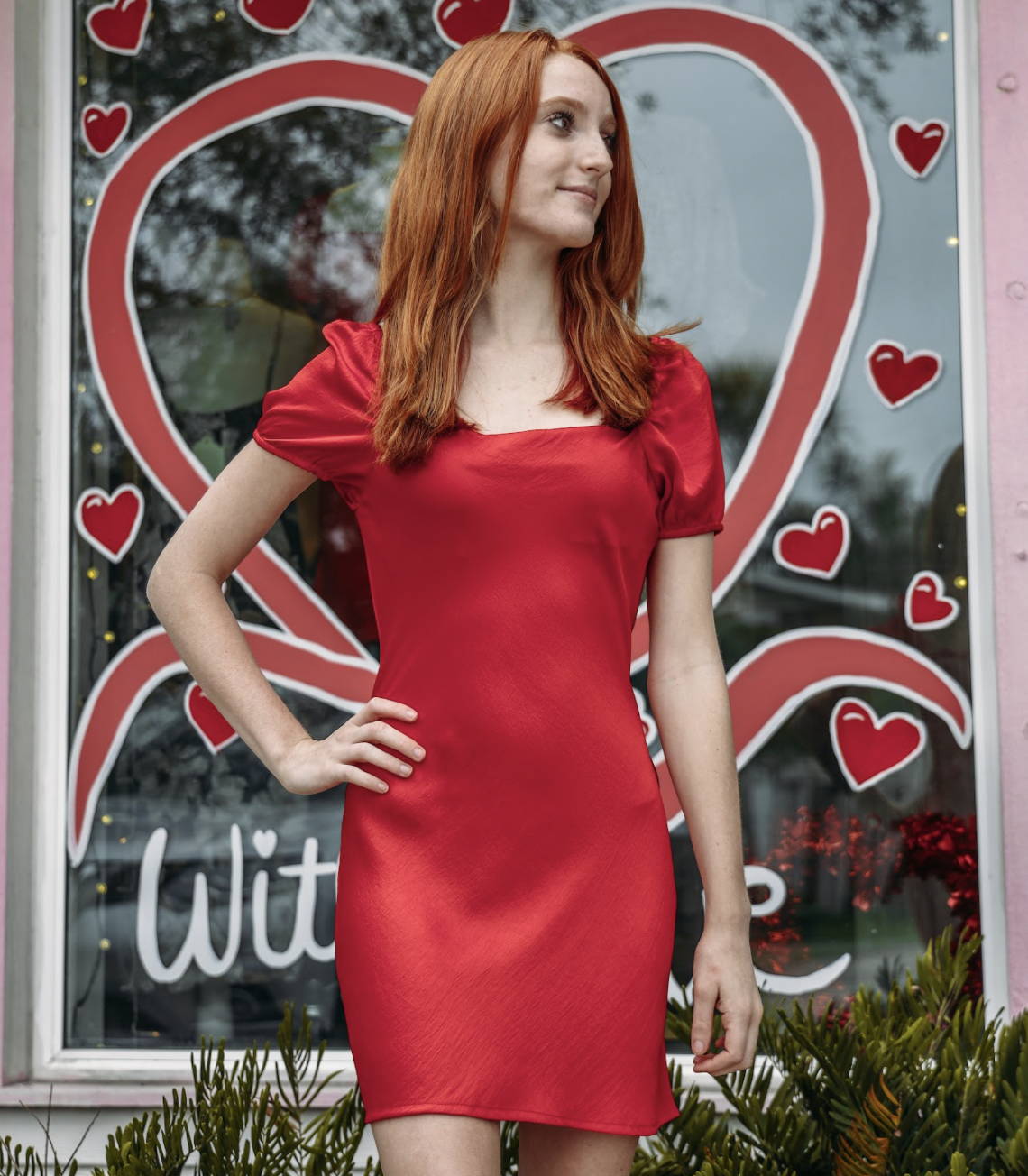 Now for our ladies that do love a good date night or outing with the besties, this outfit is a perfect Valentine's day dress, like isn't the red just beautiful on Danielle! This is our Cupid mini dress, with the tighter fitting body and small puff sleeves, it is just so flattering. Some places to wear this at night around Anna Maria Island would be; Beach Bistro, Sandbar, Beach House, and many more. If you are looking for just a place to grab a few drinks, we recommend the Doctors Office, they have the coolest little cocktails and the atmosphere is so fun! It can be fun to dress up with your closest people and make some memories while showing how much you love them!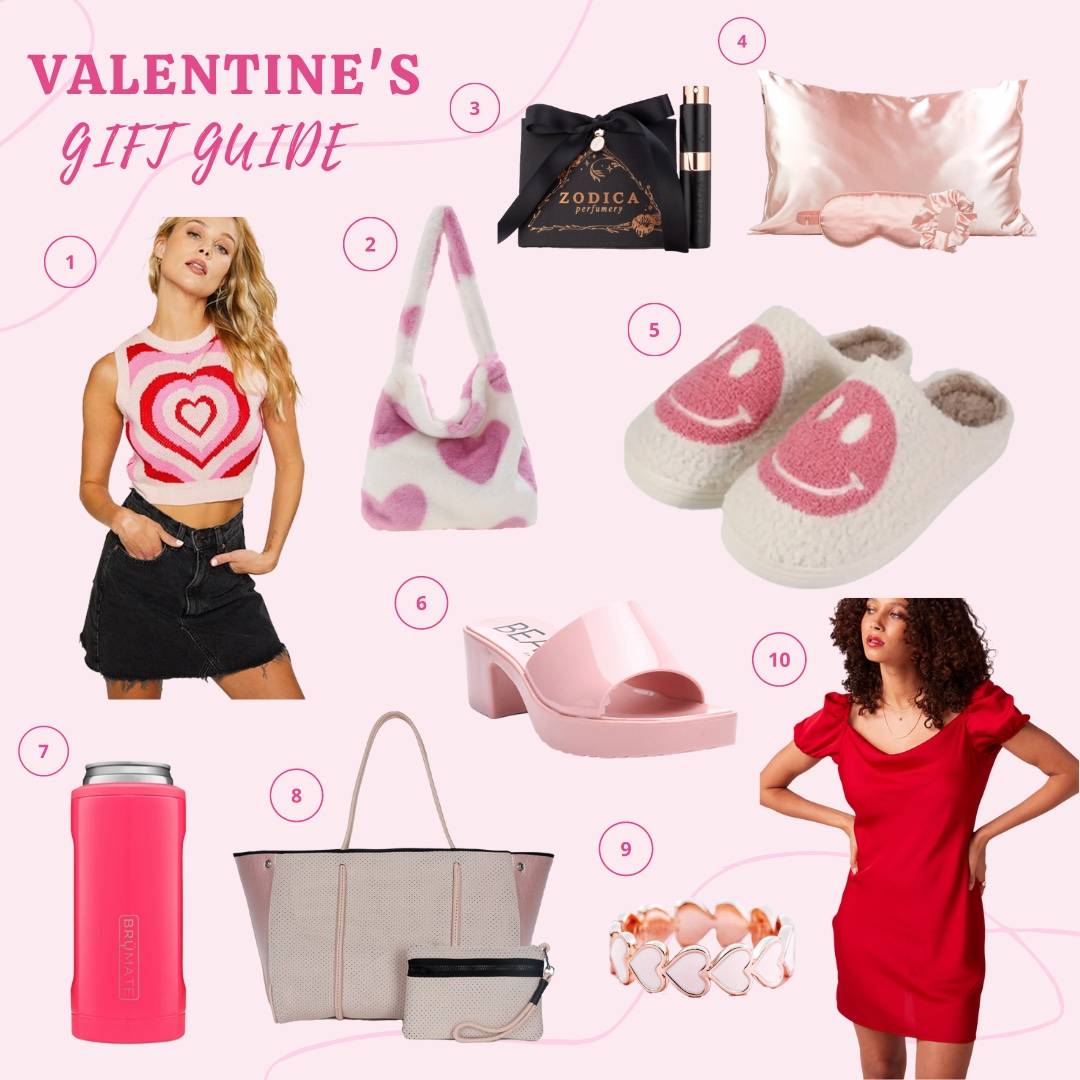 Now it is always fun to give gifts on Valentine's Day either to someone or just getting one for yourself. We have made a little gift guide highlighting what we think are a perfect and pink gift to buy. Down below are the items in number order to make it easier to find them online or in store!
1. Love Is In The Air Sweater Vest
2. Fluffy Shoulder Bag in Pink Hearts
3. Zodiac Perfume Travel Spray
4. Satin Sleep Set - Blush
5. Smiley Face Slippers - Pink
6. Wade Slide in Pink
7. Brumate Hopsulator Slim - Neon Pink
8. Greyson Quartz Rosé Tote
9. Love Hearts Ring
10. Cupid Mini Dress