Our Photoshoot Favorites!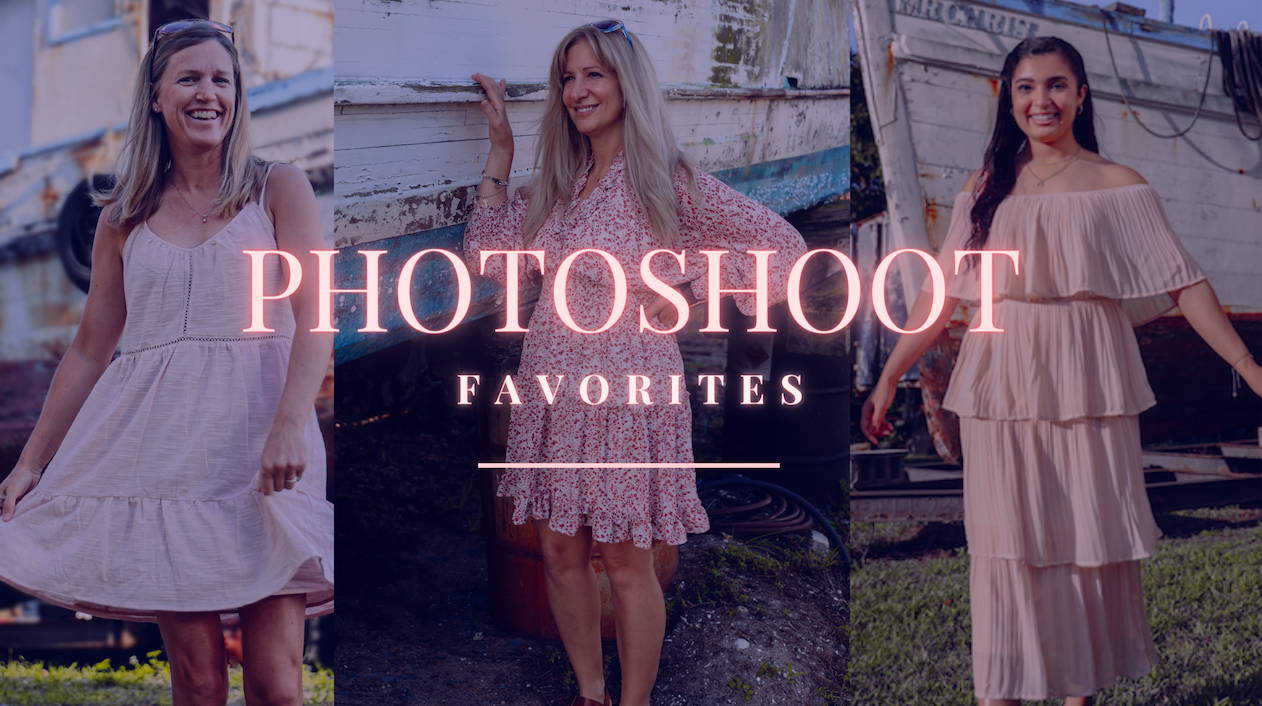 Here at Pink & Navy we pride ourself in having realistic representations of everyday women in our clothes on our social media platforms and on our website. If you haven't already noticed, a majority of our content features our employees!
Our special group of ladies are always putting in the work to help us create
fun ads and content for you, so we hope you enjoy all of our photos as they
come out on Instagram and Facebook!
Let's get to the photos!
Our wonderful photographer and videographer Andrea is helping us take our photography to the next level and we love the ideas she's come up with for shoots! Here are some of our absolute favorite photos from the spring season and a
few of our more recents.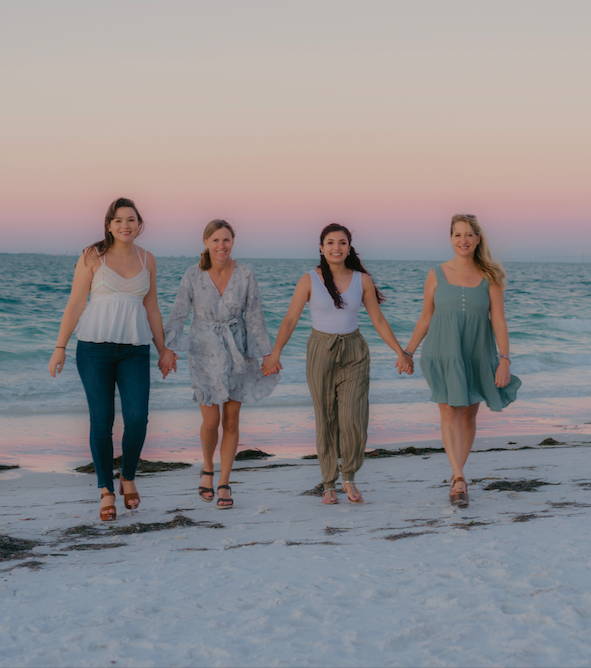 This photo is so iconic! The photoshoot was back in early January on a super cold day on the island. It was in the low 60s with a wind chill especially strong from being right next to the water, but we pushed through and got some beautiful shots. This picture is our current cover photo and definitely
represents the P&N brand vibe! We love it! 💗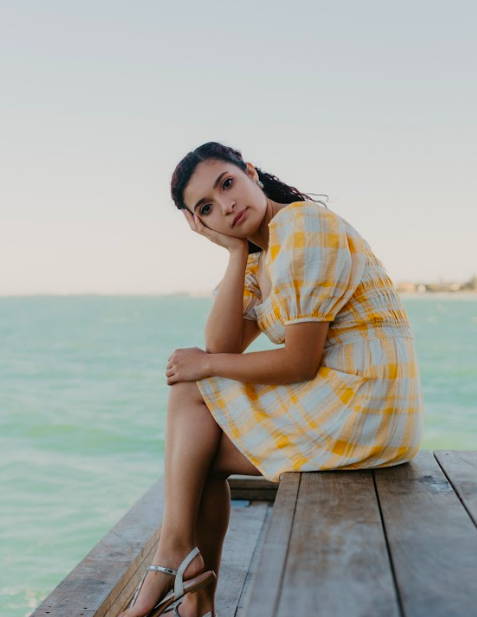 Yellow is one of our most popular colors of the spring and summer season! The amount of yellow and golden dresses, blouses and skirts we have is amazing. This photo was taken in our early spring photo shoot on the AMI City Pier and is one of the best pictures from that shoot. Xianelle looks great here! 💛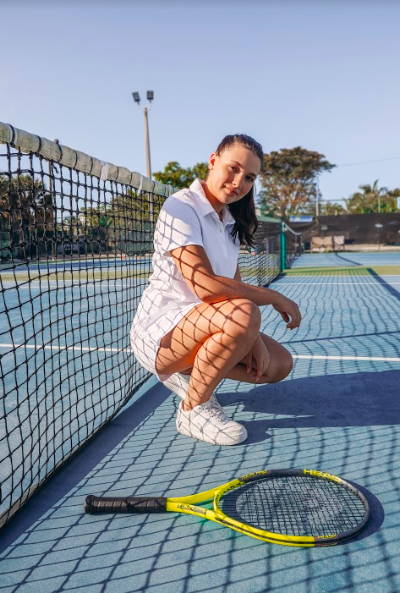 We might not know sports but we do know fashion, and this outfit is right here is definitely a winner! The classic mini tennis skirt and matching cropped polo will give you that 2000s look that is totally trending right now.
Sophia killed it in this Claudia Polo and Mini Skort combo! 🎾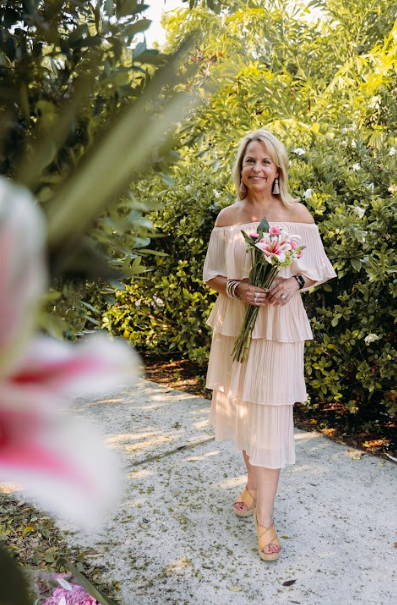 Our Spring in Paris dress is one that we've featured over and over again because we are literally obsessed with it! This dress is good for so many different occasions and photographs very well as you can see. Andrea and Katie had some fun with flowers here and the final product is truly a masterpiece! 💐
Now that you've seen our favorites, which one do you like the most? Comment down below and let us know what you'd like to read up on next week!