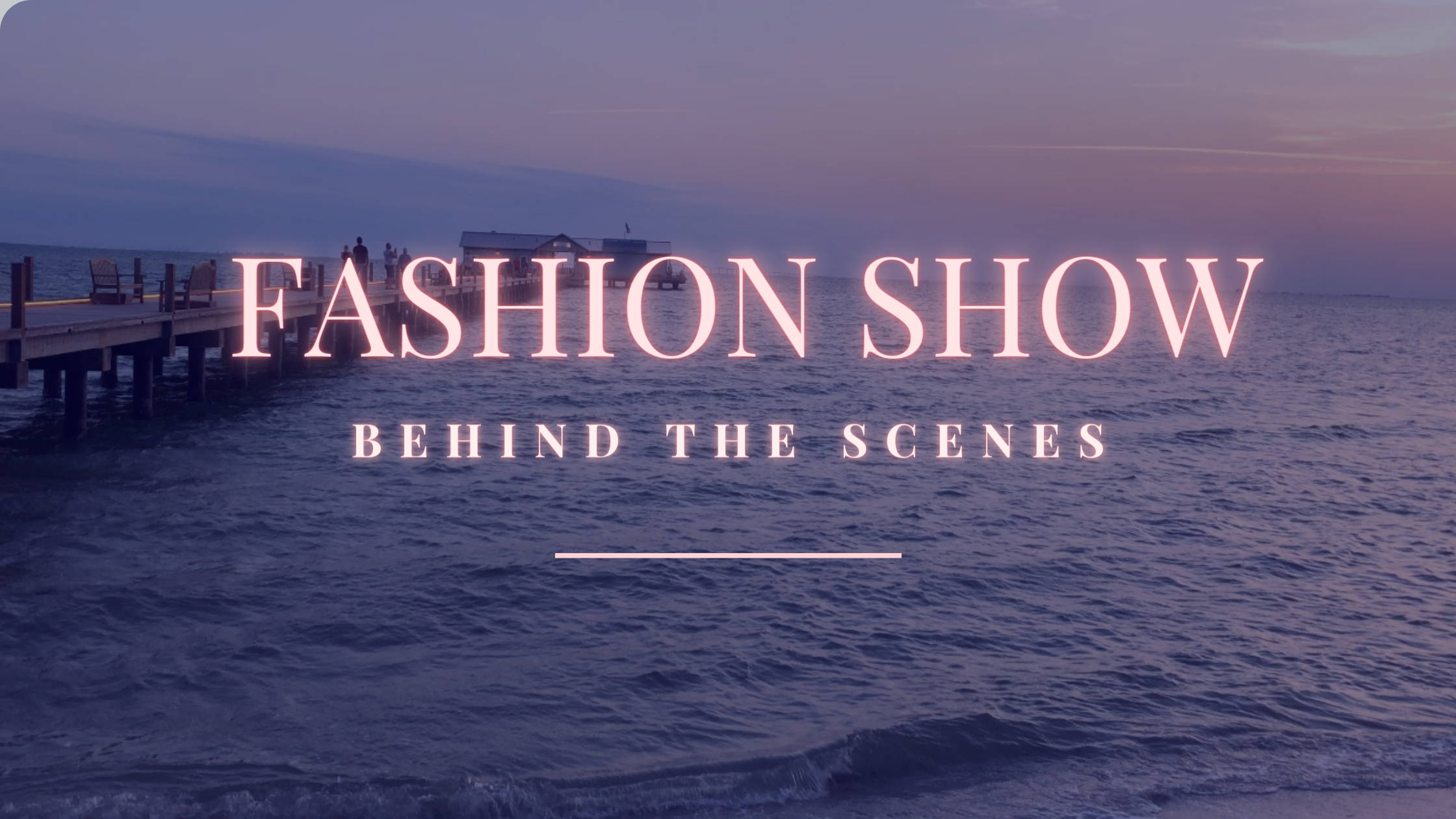 To transition from our spring collection to our summer collection, P&N took over the Anna Maria Island Pier on Wednesday April 21 for an impromptu fashion show! We got a wonderful group of women to collaborate with us on this project and we can't wait to share the final project with everyone! We're constantly trying to find ways to create fun content that shows off our clothing in a professional manner while still reminding everyone that we're a small business by highlighting our "Everyday Women" group of models. Here are some things to look for when viewing our candid photos, the multiple floral patterns and the types of looks, both casual and dressy for future inspo when putting outfits together.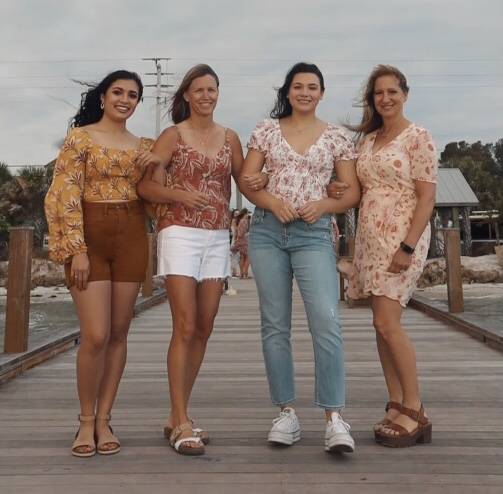 Pictured here are the four models you are probably used to seeing the most in all of our content. These are 4 of the 6 wonderful ladies we have working at Pink & Navy, our owner Amy on the far right, Sophia, Leah and Xianelle on the far left. Our Isabella Flutter Wrap dress that Amy is wearing is one of our absolute favorites that we got in for the spring. Both tops that Leah and Xianelle are wearing have dress counterparts in the same patterns and we love them all so much! The golden yellow color of that crop top Xianelle is wearing has been so popular this spring. Retro vibes and mellow yellow tones are now officially a staple of 2021! Lastly, Sophia's wearing our super popular MINKPINK Love Story top that we adore. All of these items you see above will be linked for purchase down below!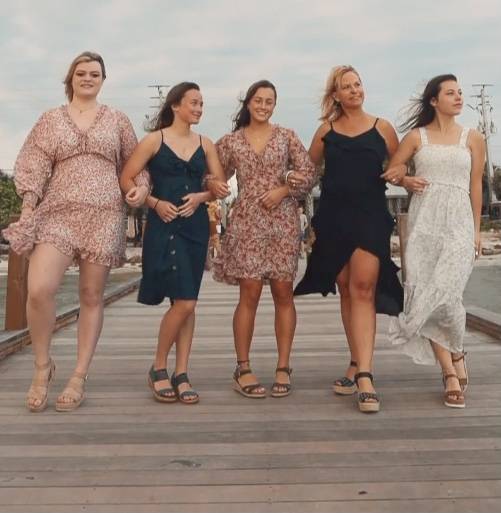 Next up we the other half of our models! Katelynn on the far right is another one of our lovely ladies that works here at P&N and she's wearing our Flirty Red Smocked Dress from She + Sky! This is one of the main stars of our spring break collection from March and April. People loved it so much that we had to bring it back for the summer! It's also got a matching purple counterpart called the Monet Florals Smocked Waist Dress that is available for purchase on our website for a limited time! Then we have Ashley wearing a super cute navy blue cami dress from Davi & Dani. In the middle we have Rachael who is wearing our Darla Ditsy Ruffle Dress that features a pink and black floral pattern with a small v-neck cutout. Next we have Katie wearing a black cami dress from MINKPINK that features a super cute slit up the front and tiered ruffles to soften it up. Lastly we have McKayla wearing our Garden Days Smocked Midi dress. Sadly this dress sold out as soon as we got it in but leave us a comment down below if you think we should reorder more!
Pros & Cons of Filming Outdoors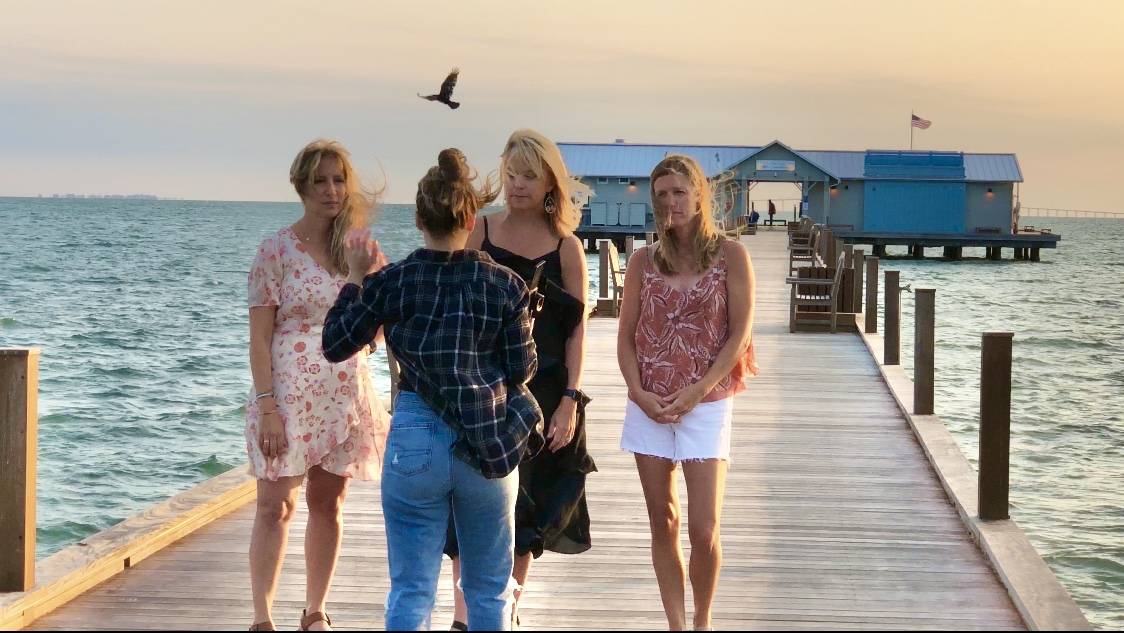 Filming outside is what we're constantly battling with here on the island. As a brand that wants to bring you authentic content of us in our clothing to show off the fit, we want to sport them in areas that you're mostly likely to wear them when you come to the island. The pier is one of our most popular tourist spots that you would think is great for photos and video but is actually our enemy at this point.
The sunset is gorgeous, the water is so blue and looks like it would be great in a video, there aren't too many people around to judge you for posing, things seem great for taking photos and videos, right? Well, not exactly. Here are things you have to keep in mind when coming here to create content:
- Unless you're there early or right before close, expect the sun to work against you.
- The wind on the pier is very strong.
- There could potentially be a lot of pedestrians.
- It could rain whenever and there's not much coverage.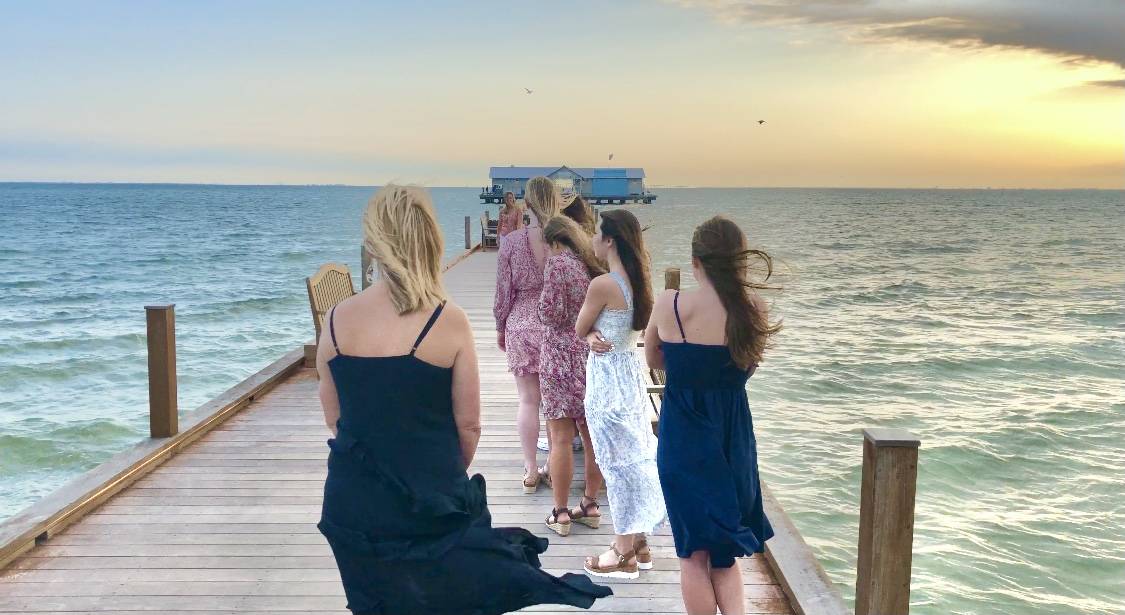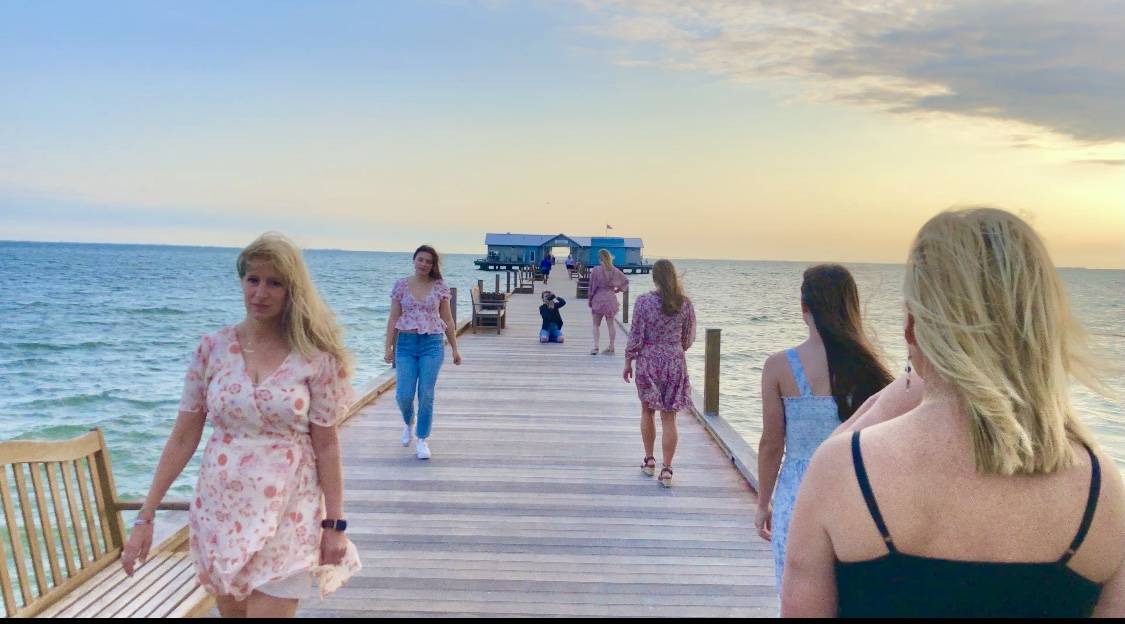 As you can see in these photos above, the wind is our biggest enemy here! It always expected when you're working by water, but we just seem to have rotten luck when it comes to filming projects here. The wind was sadly too much for us to bear, but we got enough decent content to put something fun together for you guys!
Make sure you're following us on social media to watch the final product!
Instagram: @pinkandnavyboutique
Tik Tok: @pinkandnavyboutique
Facebook: Pink & Navy Boutique
Pinterest: Pink & Navy Boutique