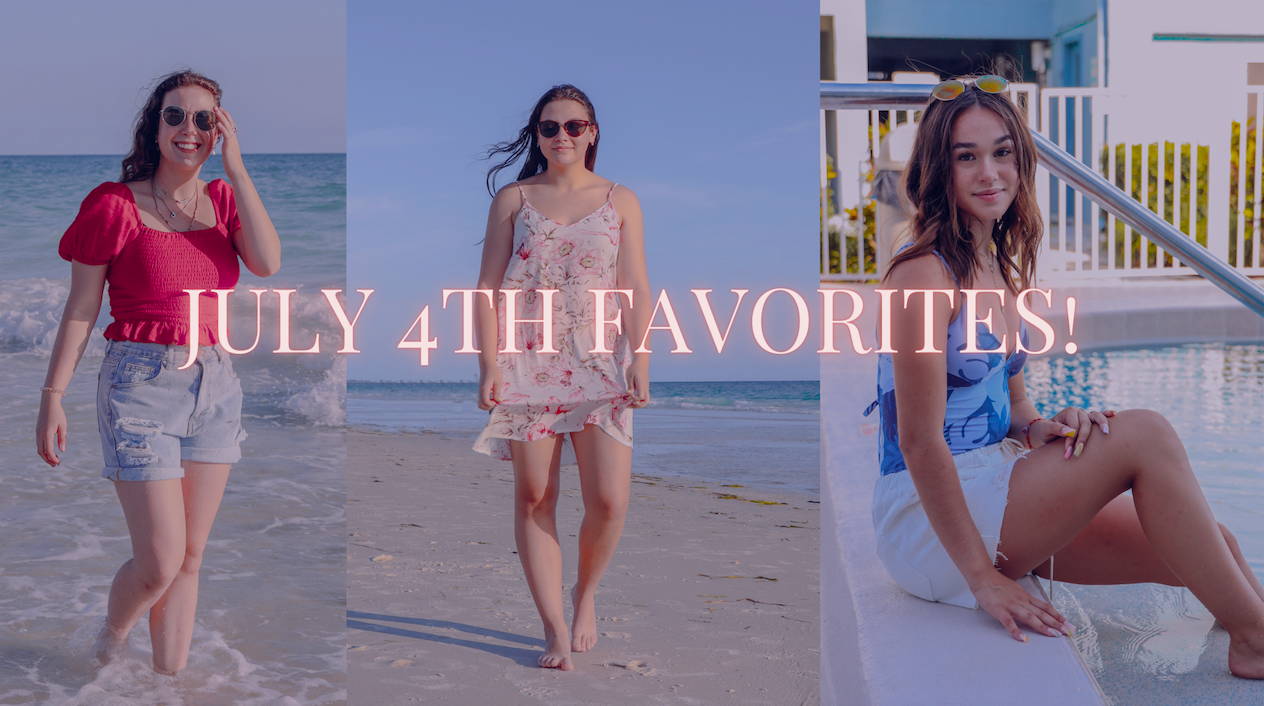 Happy 4th of July everyone! Who's ready for some hot dogs, hamburgers, and fireworks? We know we are! We're super excited to finally enjoy a slightly more normal Independence Day this year spent with friends and family, and to do so in style. Check out some of our favorite red, white and blue outfit ideas for this Sunday.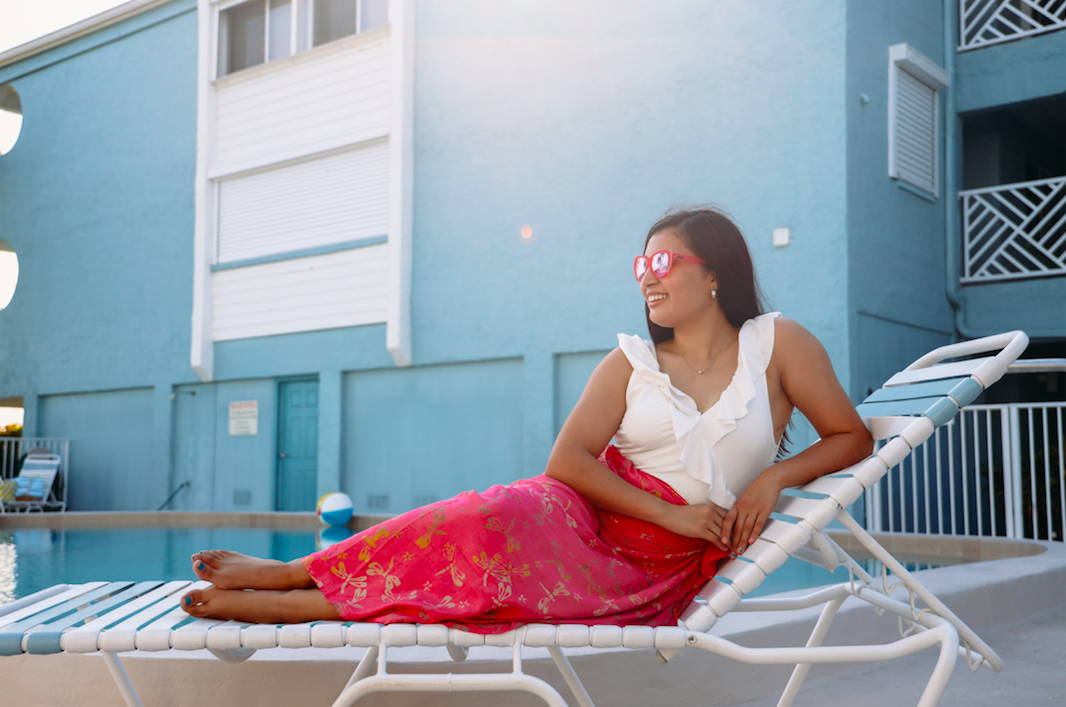 We know that red is a traditional color to wear along with blue and white for this special occasion, but why not try to spice things up and go with hot pink? We are Pink & Navy after all, it's just in our nature! Our Never Wrong Sarong paired with our MINKPINK White one-piece is a match made in heaven. Whether you're lounging around the pool or having a full on beach day, this is the go-to look we have picked out for you!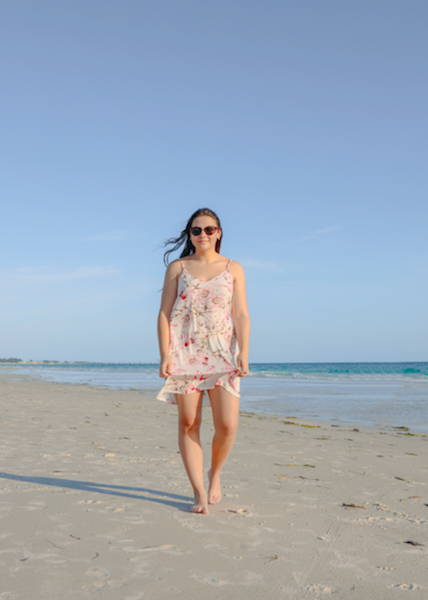 Here are two more examples of some pink and white options that will make you stand out amongst the sea of red. Our Mia Floral dress is great to throw on top of a bathing suit for a casual beach day or on its own with some wedges and a jean jacket for a more formal daytime look. If you're looking for a an even more casual outfit to dress up or down we recommend our Venice Beach denim shorts and our Tahiti Puff smocked blouse. Add some flip flops for a casual stroll on the beach or some wedges for a fun lunch at a waterfront restaurant.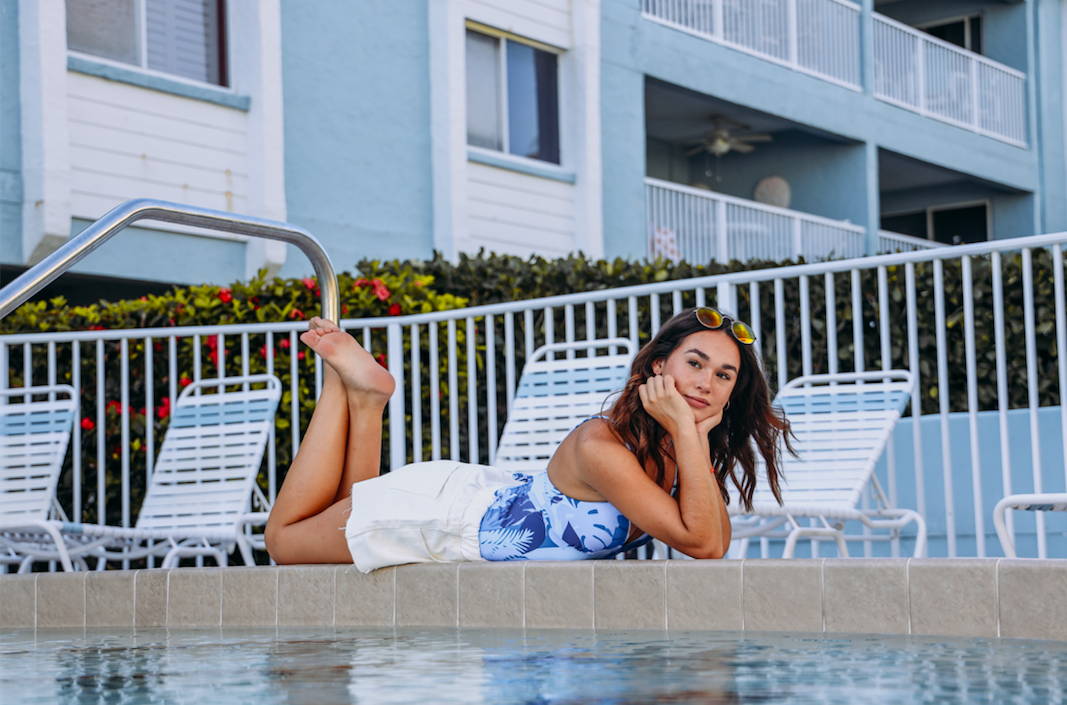 Enough of the pink, it's time for blue to make an appearance. Our Party Palm one piece swimsuit has a combination of light, royal and navy blues that pop with some white denim shorts. The v-neck fit is incredibly flattering but the corset styled straps on the back really make this bathing suit stand out.If you want more navy blue bathing suit options then head on over to our website!


Stars and Stripes Forever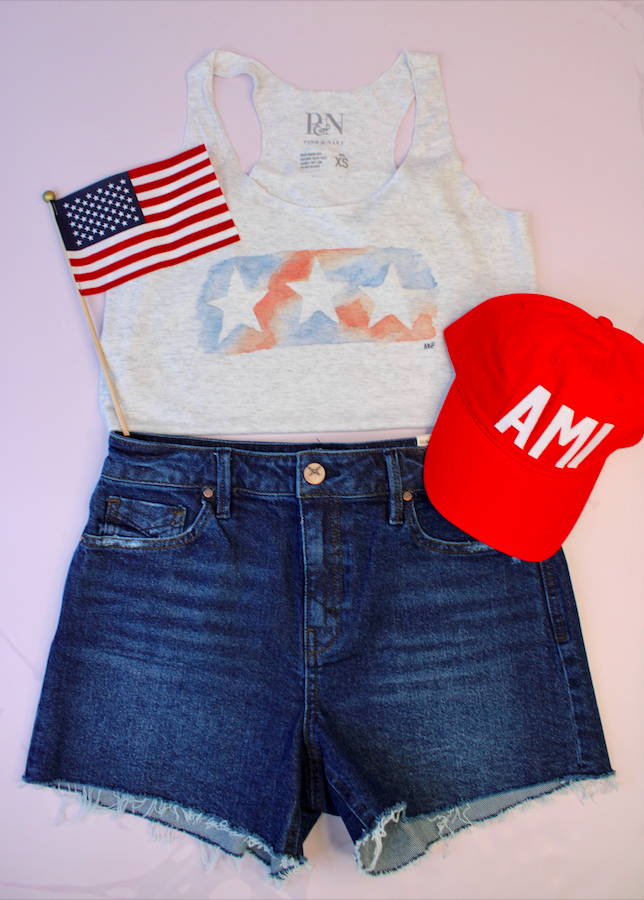 For all of you who prefer a more traditional look for the fourth, we highly recommend our Stars tanks and t-shirts. They're made by a local artist and are made with a Tri-blend mix of materials. They are super breathable and flowy, so feel free to size down if you want more of a tighter fit. Click here to get yours now!


What are you going to be wearing on the 4th?