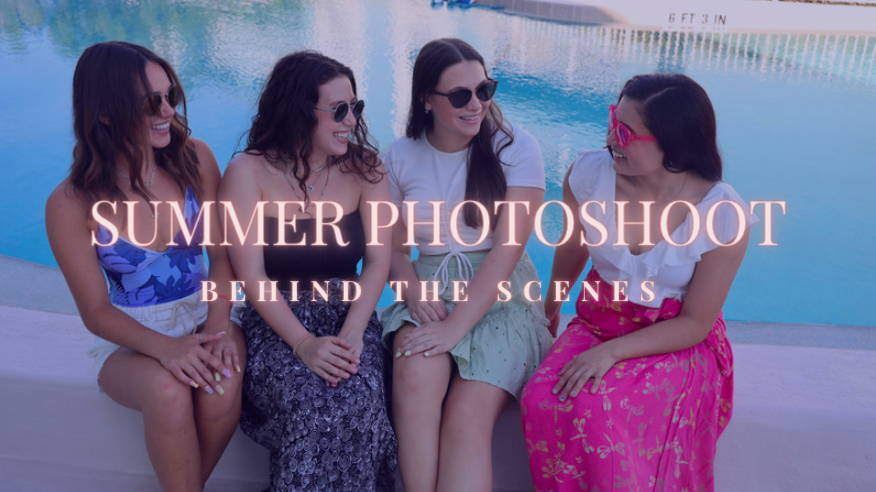 For this photoshoot we decided to go with a colorful, fun theme out on the island to show off all of our new summer collection items. Shout out to Tiffany's Place on Anna Maria Island for letting us use their gorgeous pool area! Let's take a look at the summer looks we have picked out for you all.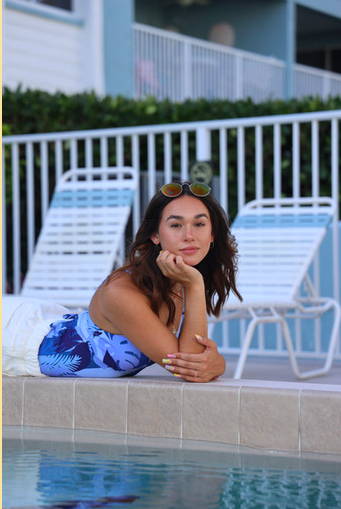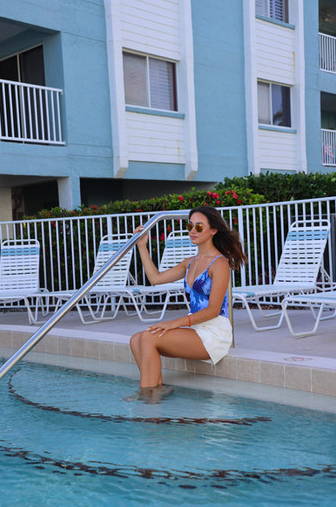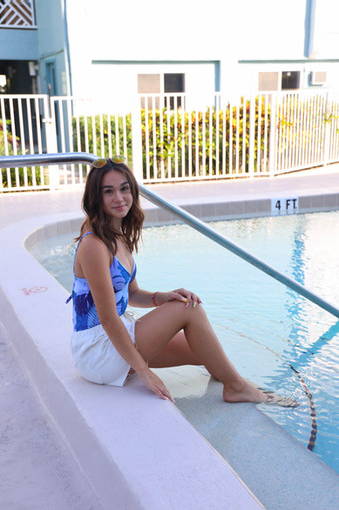 Personally, I'm a one-piece swimsuit type of person and our Party Palm swimsuit is one of my favorites. It is incredibly flattering, looks great on different skin tones and the back has a really fun, corset-type detailing. All of these shots were taken in the pool area of Tiffany's Place and I think they came out great. Angeleena here is clearly a natural, look at her rock these poses!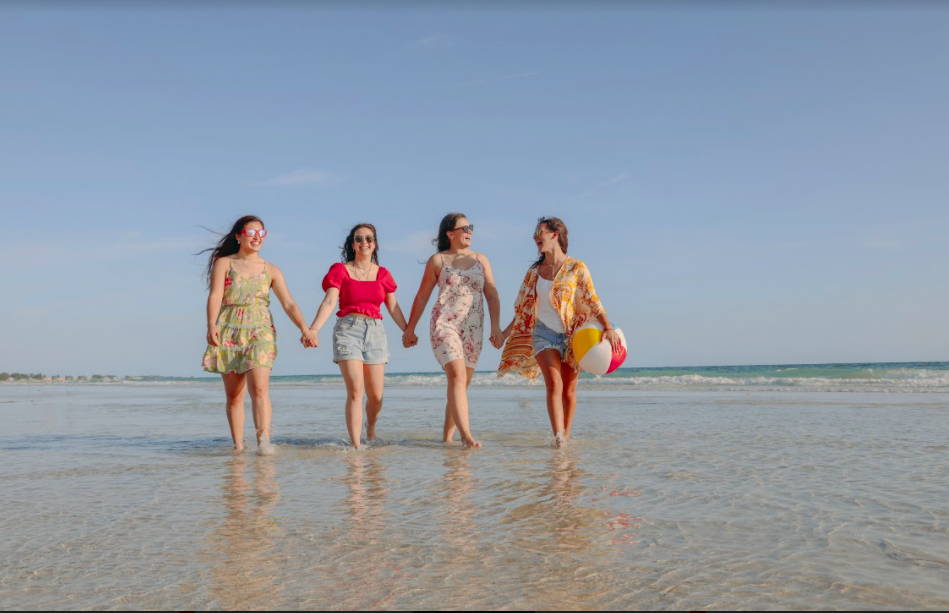 It wouldn't be a summer photoshoot if we didn't go to the beach, right? We ventured out to a hidden beach spot at sunset and were surprised by the high tide & mini sand dunes a few feet out in the water. Apart from the traditional group shot of us holding hands, we played a few rounds of beach volleyball and hula-hooped until our hips hurt!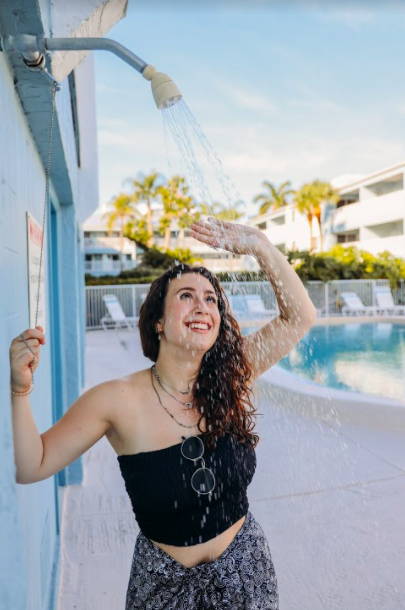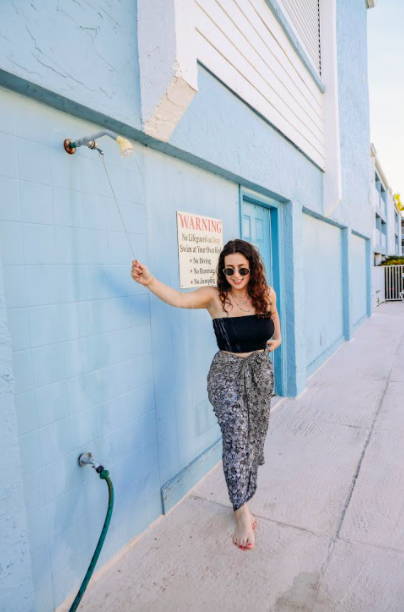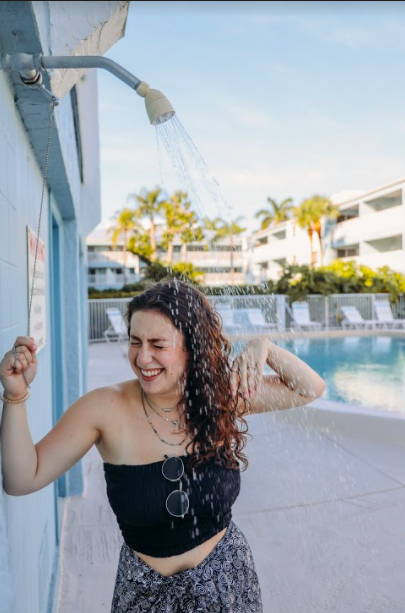 Fun fact, pool showers make for some fun poolside photo props! These pictures of Sarah are definitely some of my favorite of the bunch. The tube top and sarong combination is so perfect for the summer and they come in many different patterns. The black and white patterns are classic of course but we've got them in pink, orange, blue and green.
Which look is your favorite?