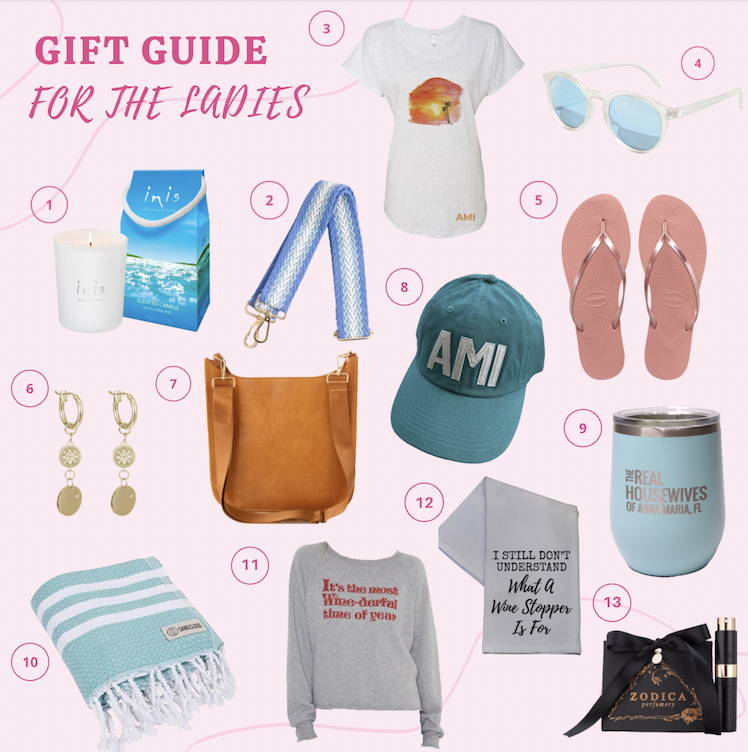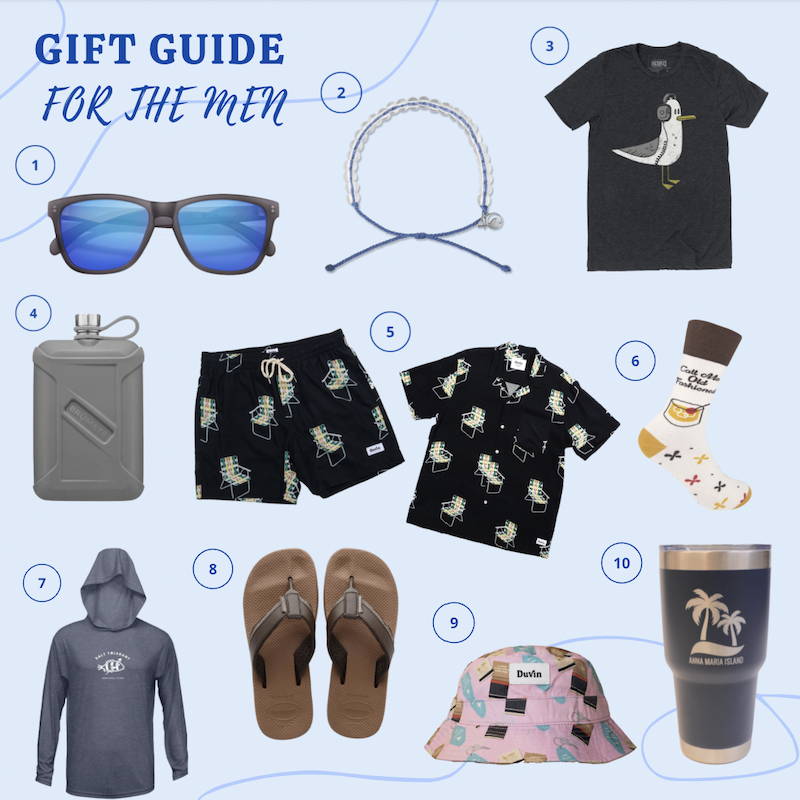 1) The GOODR mens collection are perfect for the favorite guy in your life! They're made to last and are perfect for boating, fishing, etc.
2) Real men recycle, am I right? The 4OCEAN bracelets are perfect for your sustainable man and help clean up plastics in the ocean!
3) This seagull unisex tee is perfect for the gals and gulls of this world!
4) Kick back, relax, and break open your new flask this holiday season. This makes the perfect gift to open on Christmas morning: filled.
5) The Lawnchair Duvin Shorts are ideal to match with the Duvin Top! Duvin is perfect for stylish dudes!
6) The Lawnchair Duvin Shirt is perfect for the handsome him in your life who stays on top of the coolest trends.
7) Our Salt Tolerant Dry-Fit Hoodie his an amazing gift for the fishermen in your family.
8) The mens Havaianas are a perfect gift for the guy in your life who can't get enough of the outdoors and is always on his feet.
9) The Duvin Flamingo Bucket Hat is perfect for guys who live in the sun as they provide just the right amount of shade.
10) Perfect for staying hydrated, our AMI zip code insulated cup is perfect for keeping your beverage cold on a hot AMI day.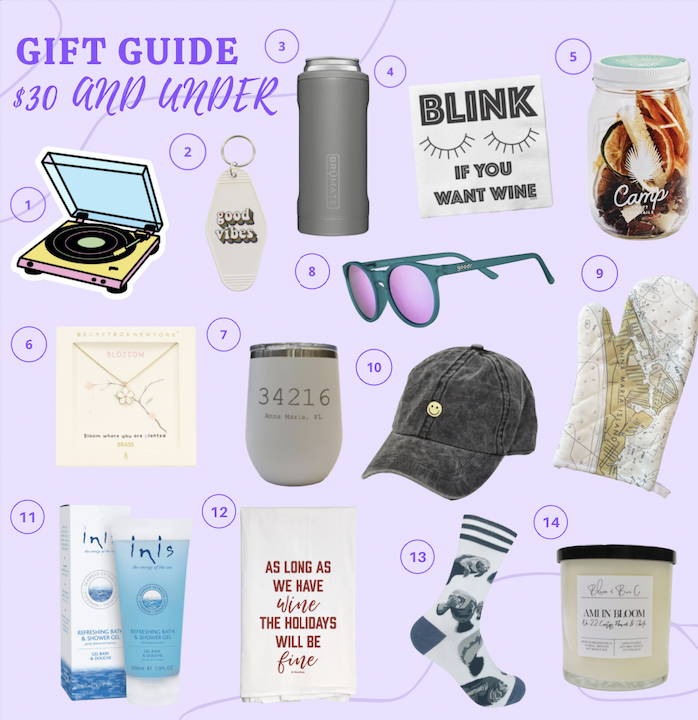 1) Personalize your water bottle, computer, locker, or even your car with some of our cutest stickers we have in stock this season!
2) Ready for a throw back? These cute and retro keychains make the perfect stocking stuffer that are too hard to pass up this holiday season.
3) Making the perfect gift for dad or mom, the Brumates that are in stock this season ensure that everyone and anyone will be able to find the perfect gift for that special loved one.
4) We all have that loved one who has a little too much eggnog Christmas Eve, but there's no need to stress! Clean up your mess in style this season with some of our adorable napkins that'll truly make you LOL.
5) To go with your Brumate, the Camp Cocktail Infusers make an ideal gift for the alcoholic beverage lover and with a variety of different flavors .
6) Doesn't this daisy charm look cute? If not, we have a wide variety of affordable necklaces in stock which can make the most touching gift of the holiday season.
7) The AMI Zip Code Tumblr is the perfect cup for spilling the tea with friends while having your favorite drink on your favorite Florida island.
8) With a vast selection of GOODR sunglasses, theres sure to be something for everyones style this season.
9) One of the most sacred and favorite traditions of the holidays is baking desserts with loved ones. Since it's so special, why no bring your favorite place home to your favorite people with the AMI Oven Mitt
10) Celebrate Christmas in July with our adorable smiley face baseball caps to keep you smiling under the funny Florida weather.
11) The fresh scent of the Inis Hand Lotion is the perfect gift for beach lovers who just can't get enough of the ocean breeze.
12) Just as cute as our napkins, the As Long As We Have Wine, The Holidays Will Be Fine reusable towel is sure to keep you looking like the party when you're wiping up what you've been sipping up.
13) Perfect for the animal lover, the Manatee Socks are some of the cutest and comfiest we have in stock and these socks are sure to look great in your loved ones stocking!
14) Bring the scent of perfection into your home with the AMI Sunset Candle so that you can experience the most magical place on earth right from the comfort of your living room couch.