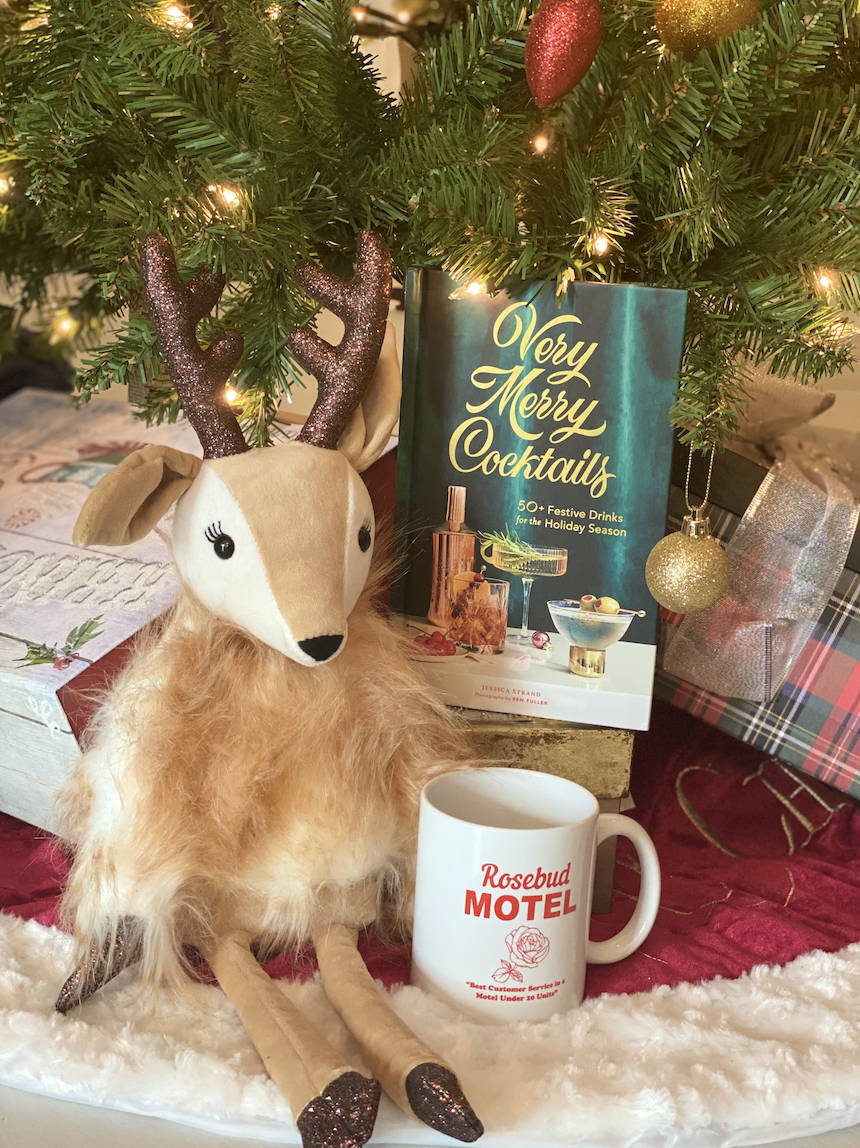 While Black Friday may have been yesterday, here at Pink and Navy we're already planning what's under our tree. With some delectable drinks from our book Very Merry Cocktails to sweet snuggles with one of Saint Nick's Sleigh pulling Reindeer. Not to mention, a Schitts Creek mug perfect for a Christmas Morning cup of Joe. If you need help waking up, we're sure you'll find something even better than coffee in the book perfect for Christmas cocktails.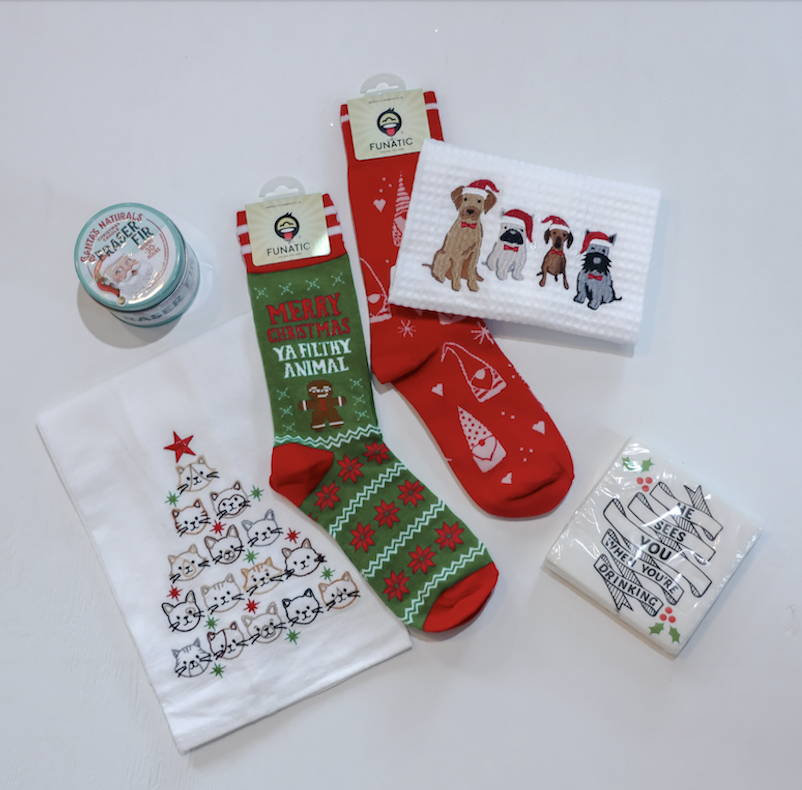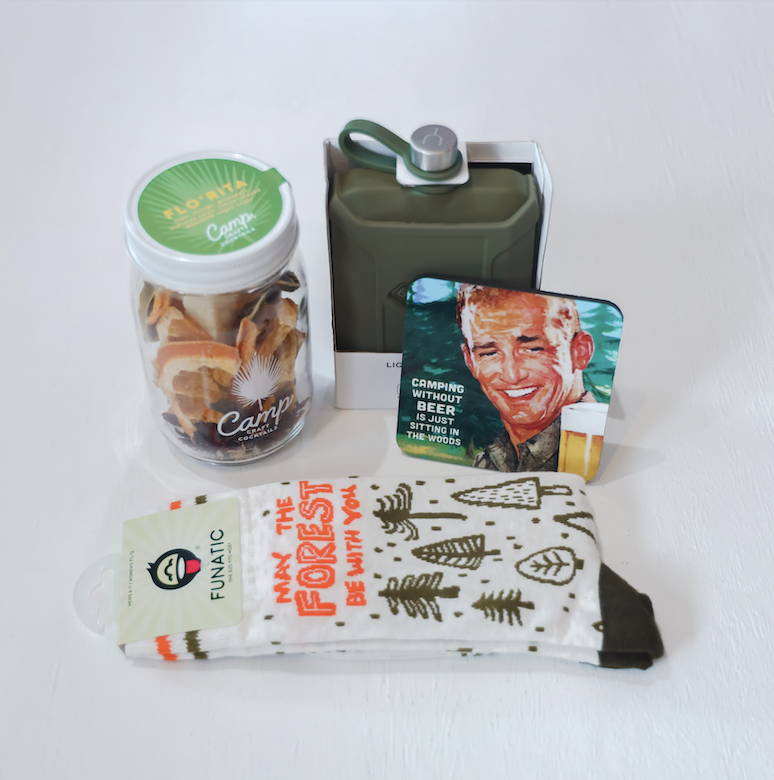 From dogs to dads, this season, we have it all! Complying some of our cutest gifts together, we've created these little gift guides to help those who feel as if shopping is the most stressful part of the holiday season. In a time where we aim to be merry & bright, these gift guides help eliminate some of that extra holiday stress.
The Most Wonderful Attire of The Year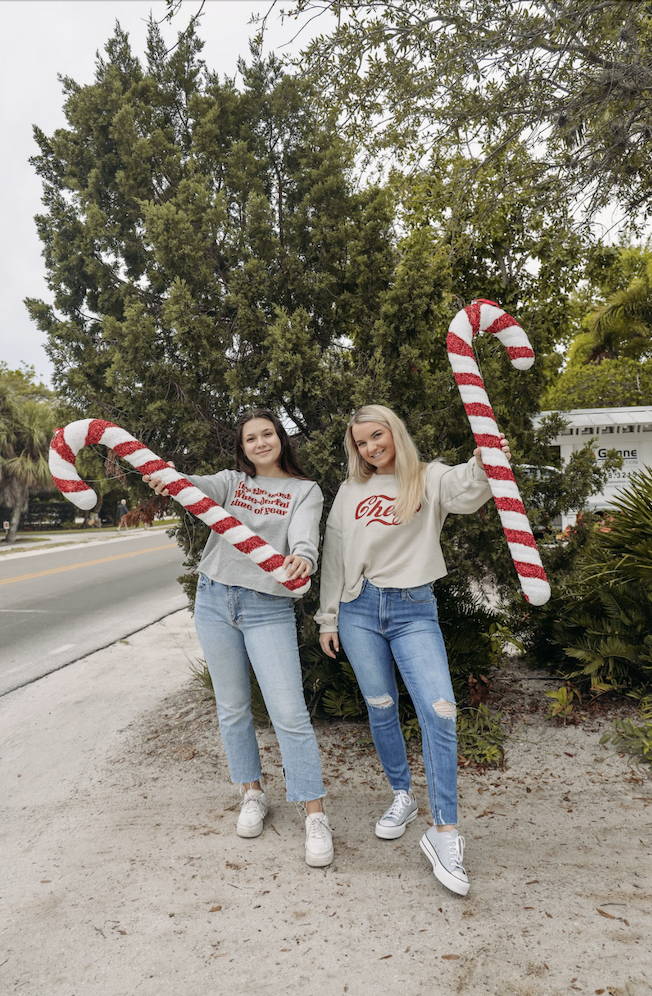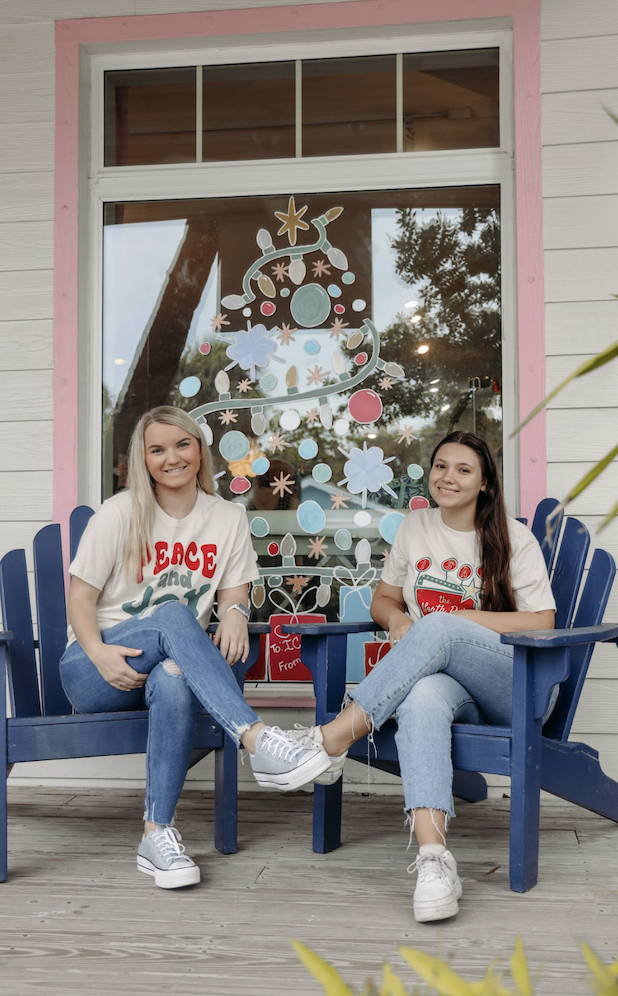 The Winter months do bring the some of the most wonderful attire of the year. For us islanders on AMI, it doesn't get cold often, so when it does, we typically go all out. On this day, we had a nice 60 degree day which meant we need to throw on some of our cutest sweaters. Sophie's sweater even says "It's The Most Winederful Time of The Year," how funny! We even have some cute unisex holiday tees perfect for mom and dad. One thing you wont find in our store though is an ugly sweater. Hate to break it to you, but it's probably better to look elsewhere if you're planning to attend an ugly Christmas sweater party!