Eight Beach Day Necessities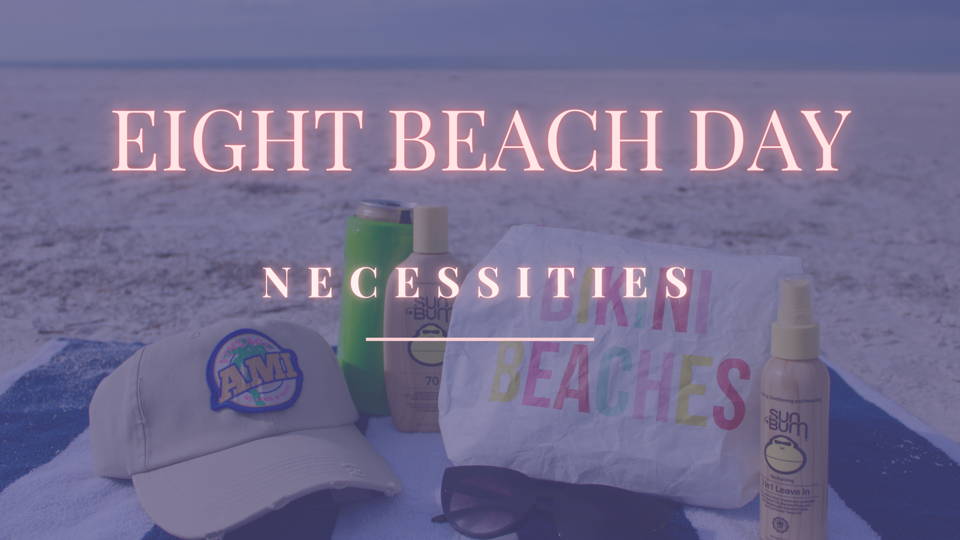 Beach days are closer than you think, let's chat about beach necessities. Living on an island has its perks.
Over the years we've learned how to curate the perfect beach bag for the perfect beach day. So sit back,
relax, and let's all take a virtual spring break. Here are our top eight beach day necessities:
One: A Cute Baseball Cap. Protect your face with one of our vintage AMI baseball caps. A baseball cap is a girl's best friend at the beach. From wind to salt water, you can always keep your hair in check under you cap.
Two: A Classic Beach Hat. Why pack multiple hats you ask? Well, everybody loves the classic beach hat look. But sometimes reality doesn't always meet expectation. Under the perfect weather conditions, a classic beach hat is a practical, instagram worthy look. But just in case, we like to have our trusty ball cap as back up!
Three: Sun Bum Sun Products. If the sun's out, we've got Sun Bums out. Your skin is your largest organ and we can't relax until we know that our skin is properly moisturized and protected from the elements. We love Sun Bum because they smell great and have ingredients we are happy with.
Four: The perfect coverup. Personally, we love a simple beach cover up. If we don't have plans after the beach, we love to keep things casual with one of our 30A cover ups. The last thing we want to do after a hot, sandy day is try to squeeze ourselves into a pair of jean shorts.
Five: An insulated cup. Is it really a beach day if there isn't a cold drink in your hand? Beach days are made for sipping on something cold! Personally, we love these Brumates for keeping drinks sippable all day long. But these insulated AMI wine glasses are also a major vibe.
Six: DIY Cocktail Mixes. It can take a little planning ahead, but it is so worth it to BYOB to the beach. Vena's Spirit Sippers add a little something special to your cup. Just add your favorite liquor, infuse over night and then add some ice. Throw it in an insulated cup and enjoy!
Seven: A sustainable swimsuit.
Who says you have to sacrifice the planet in the name of fashion? We prefer to
swim in style
while saving the ocean. Whether you prefer a one or two piece, we are proud to stock suits from ethical clothing companies.
Eight: A cute oversized tote.
Everyone needs a big,
reliable beach bag
. If you're heading to the beach with the family, you know you're going to need room for all kinds of snacks, towels and changes of clothes. But just because you plan on getting it wet and sandy, doesn't mean it can't also be cute.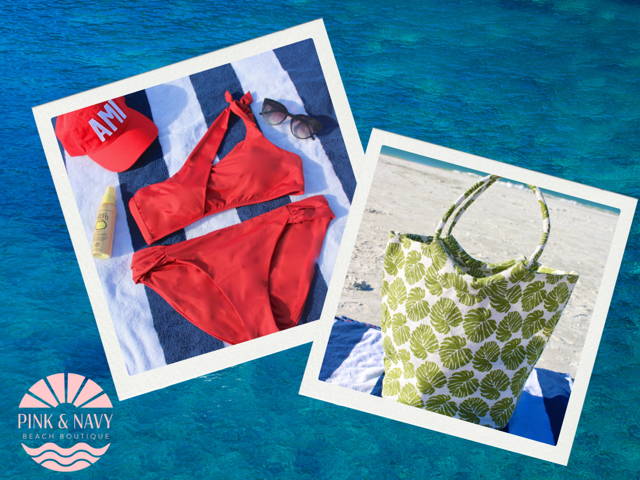 Shop All Beach Accessories