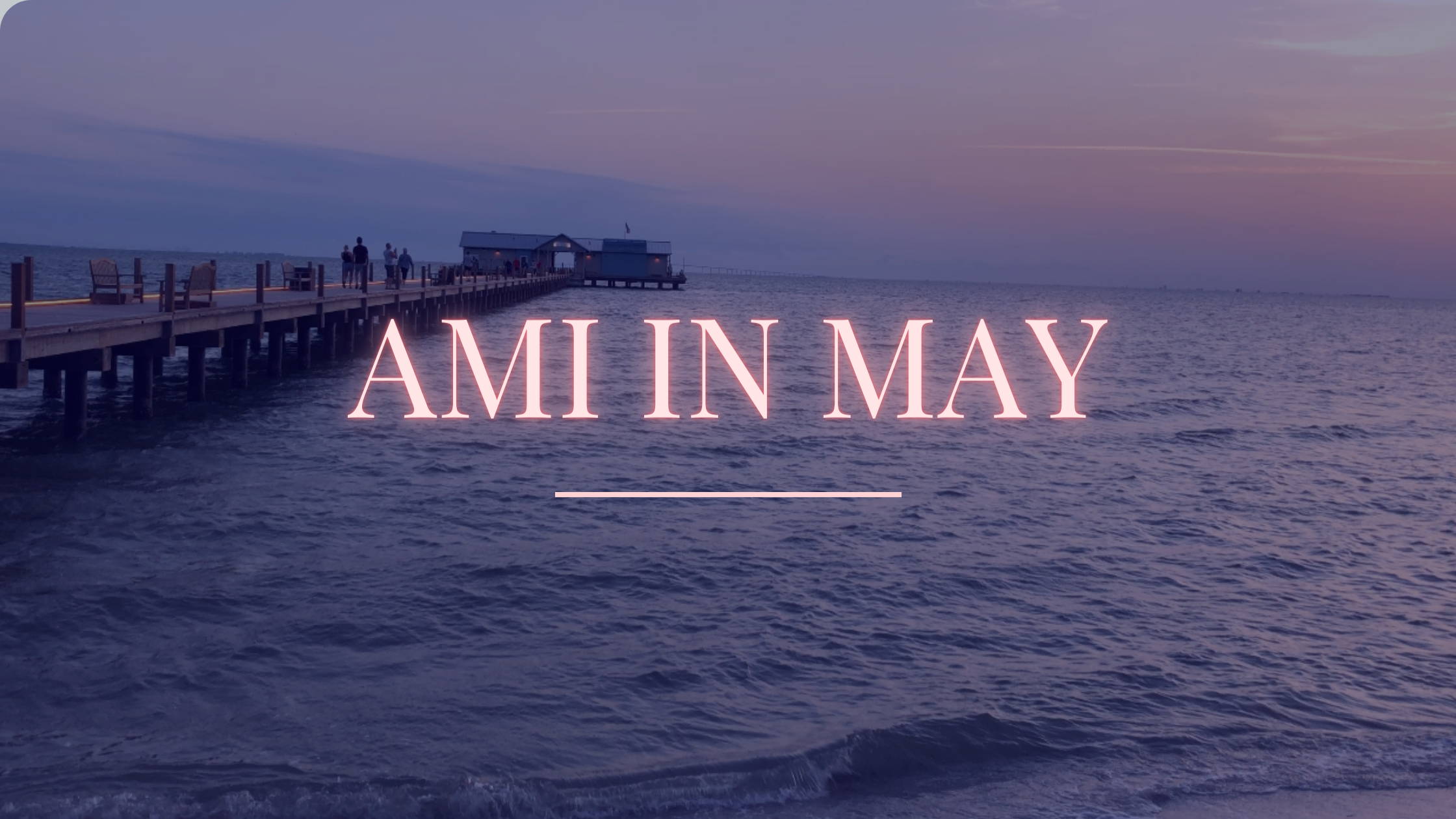 Did you know that May and September are the slowest months of the year for us on AMI? With school ending, finals ensuing, graduation season coming soon and spring break officially over, everyone is busy with their own schedules and no one has time for a vacation, no matter how much they probably need it. That being said, if you're looking for a quiet get-away trip for the weekend, Anna Maria Island is the perfect place for you! Right now all of the locals are out taking advantage of the empty beaches, great food from restaurants with no wait times, and empty roads for long bike rides during sunset. If you decide to pay us a visit, here are a few of our favorite places we think you should check out!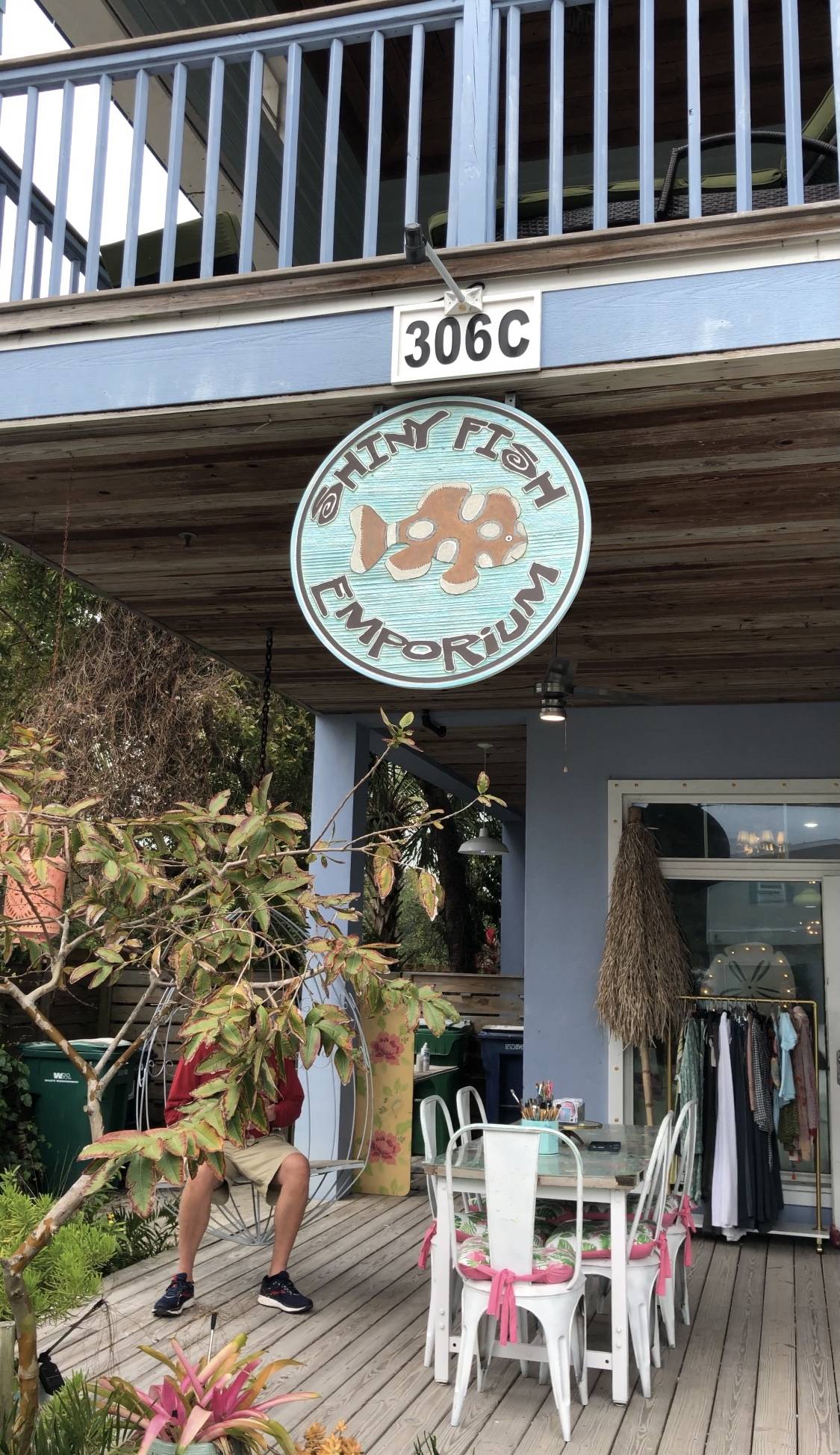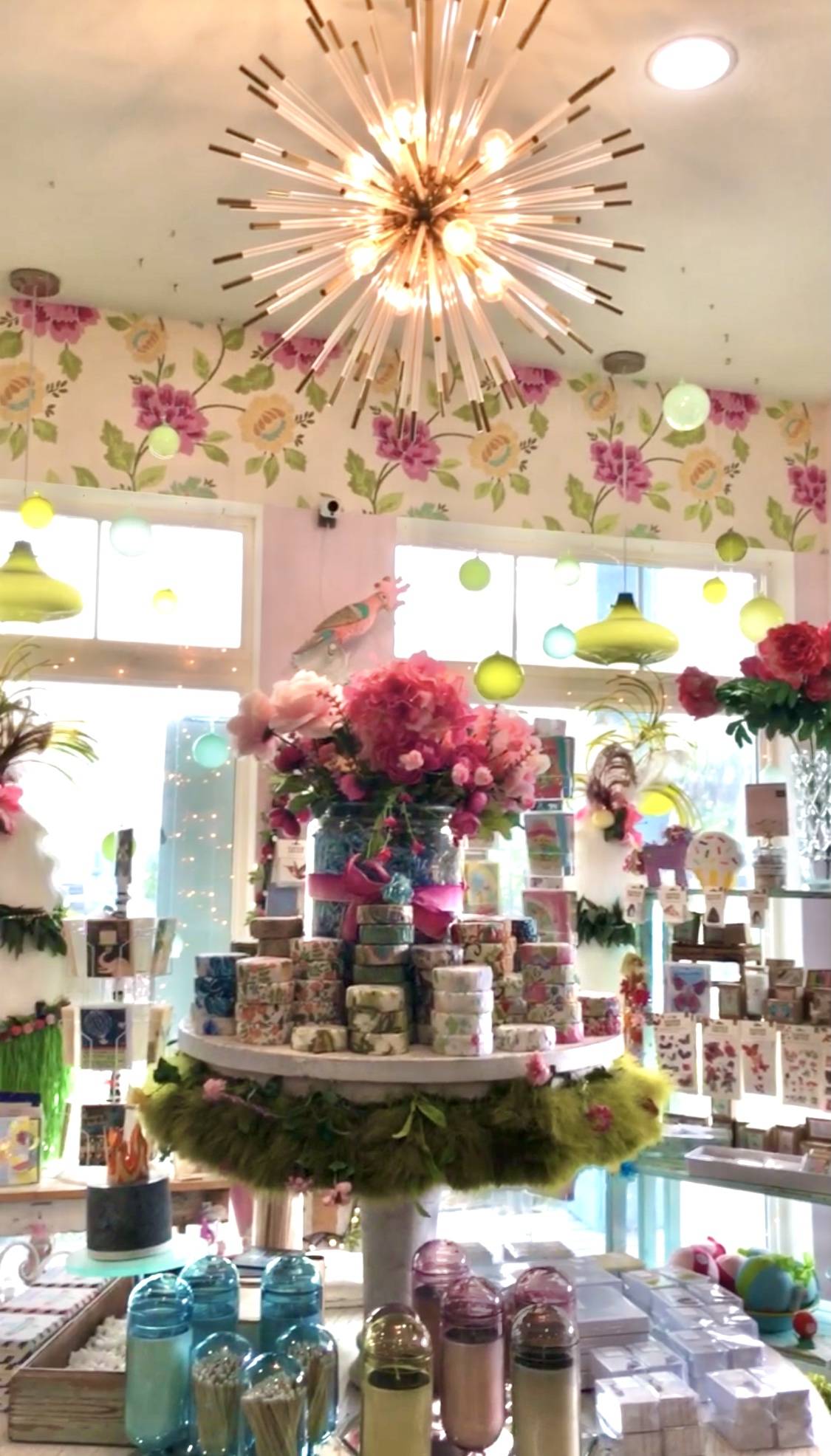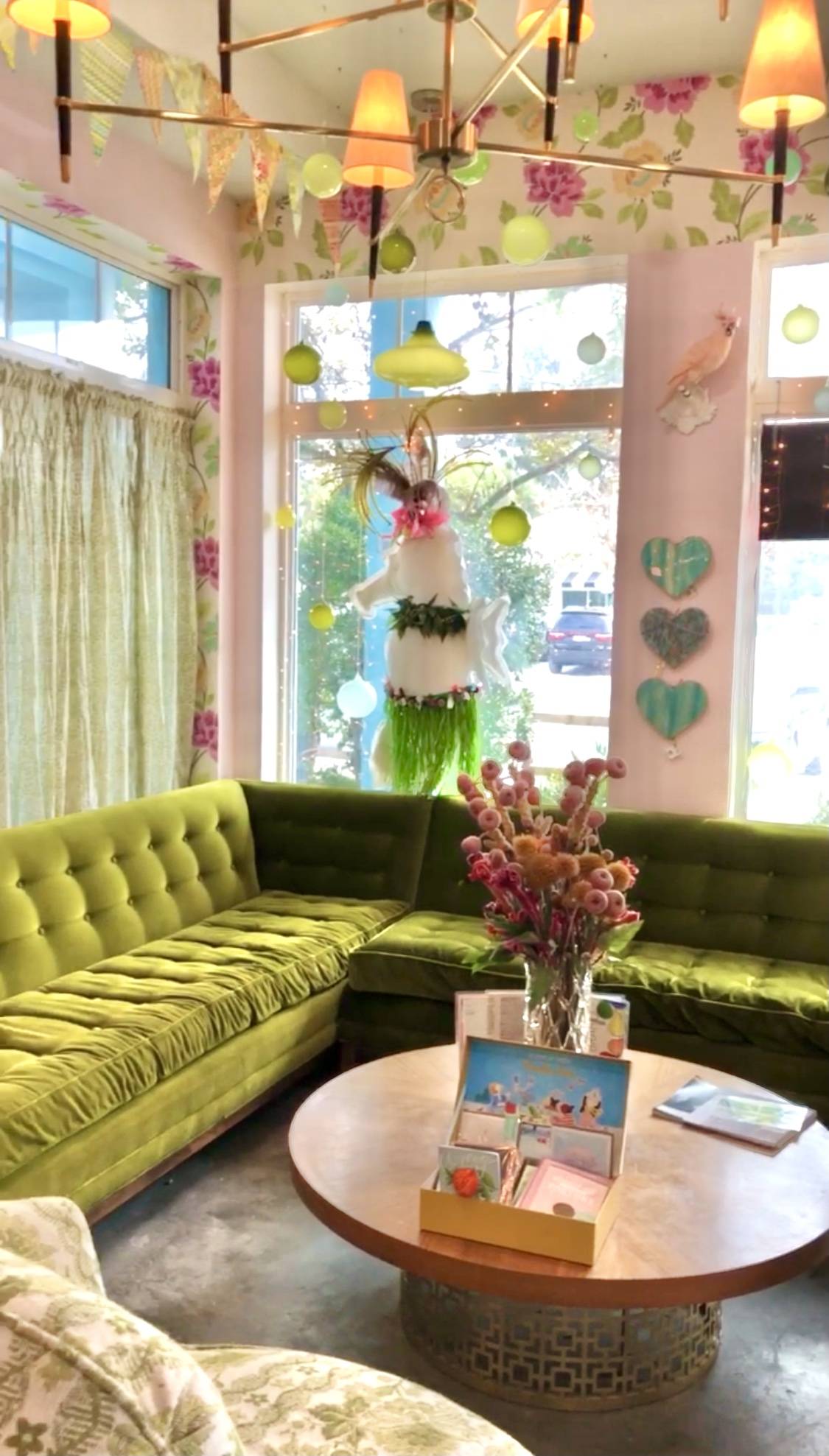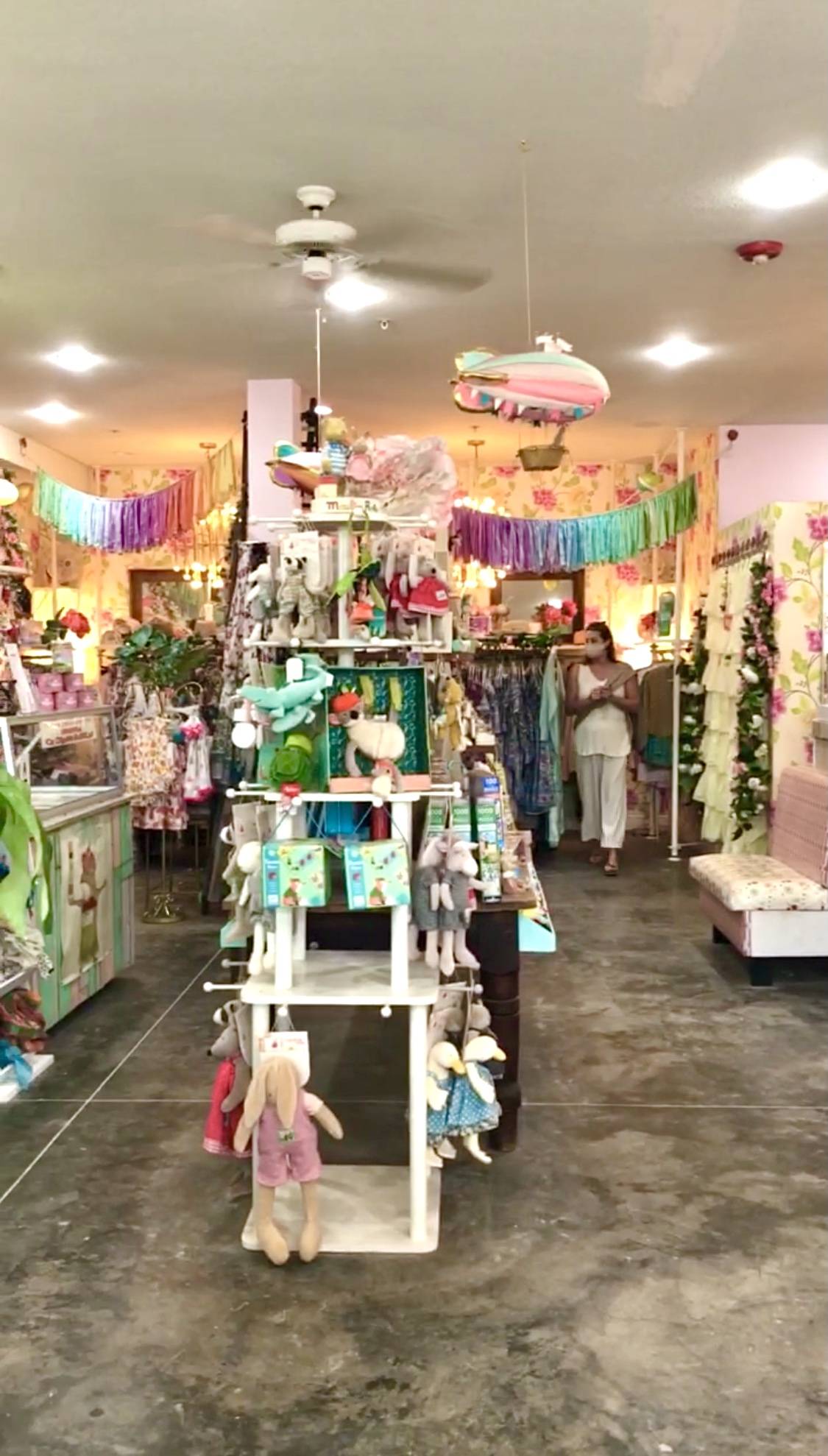 If you love colorful, retro themed boutiques with lots of fun gifts and cute clothes, then Shiny Fish Emporium is the place for you! Located on Pine Avenue right next to Pizza Social, Shiny Fish is home to so many unique gifts and trinkets like perfume, mini speakers that look like 50s television sets, candles, artwork, ornaments and ukuleles to name a few. While shopping you can try out their mochi cream that comes in a few different flavors or try out their most popular activity that keeps visitors coming, painting sand dollars! Kids, adults and seniors alike love to come out and enjoy some time on Shiny Fish's super cute front porch, listening to some retro tunes, and painting some fun designs on sand dollars.
Feel free to check them out online!
Facebook: Shiny Fish Emporium
Website: https://shiny-fish-emporium.myshopify.com/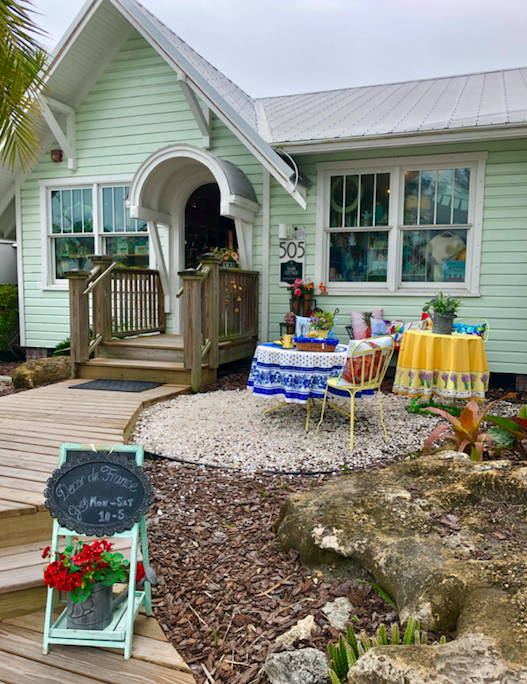 Decor de France is the absolute best place on the island to shop for french themed items like towels, perfume, stationary sets and patio decor. The aesthetic is beautiful and most definitely on brand as you can see. As you walk inside you feel as though you've been transported to a small apothecary-like cottage with lots of fun trinkets for sale. Do keep in mind that it is a small space and there can sometimes be a wait to enter but in the meantime, you can grab a bite to eat at My AMI French Food just down the road. Might as well get the full French experience while you're at it!
Feel free to check them out online!
Facebook: Decor de France
Website: http://decordefrance.com/
Facebook: My AMI French Food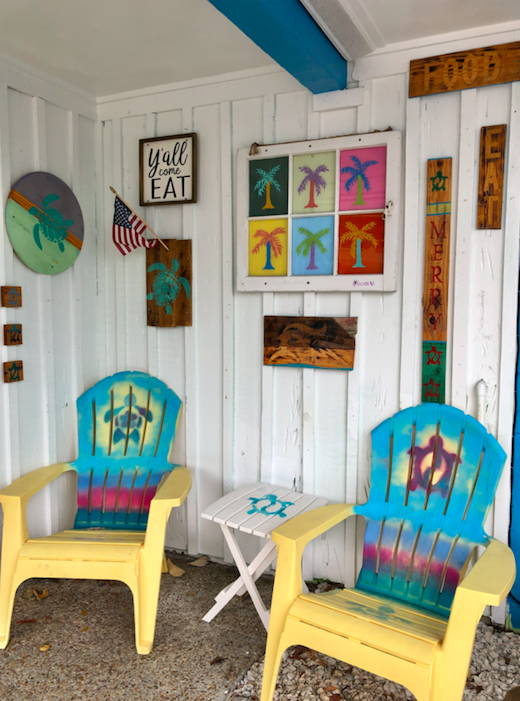 Turtle Shack is notorious for having great burgers and hot dogs! This is your classic beach lunch spot, with all of your basic dishes on the menu like sandwiches, salads, drinks and more. They have two fun little spots for some colorful photo ops, a bit of outdoor seating and some side parking spots. They are currently doing take out orders but we're hoping to be back inside the restaurant for the summer season.
Check them out online!
Website: http://lazyturtleshack.com/menu/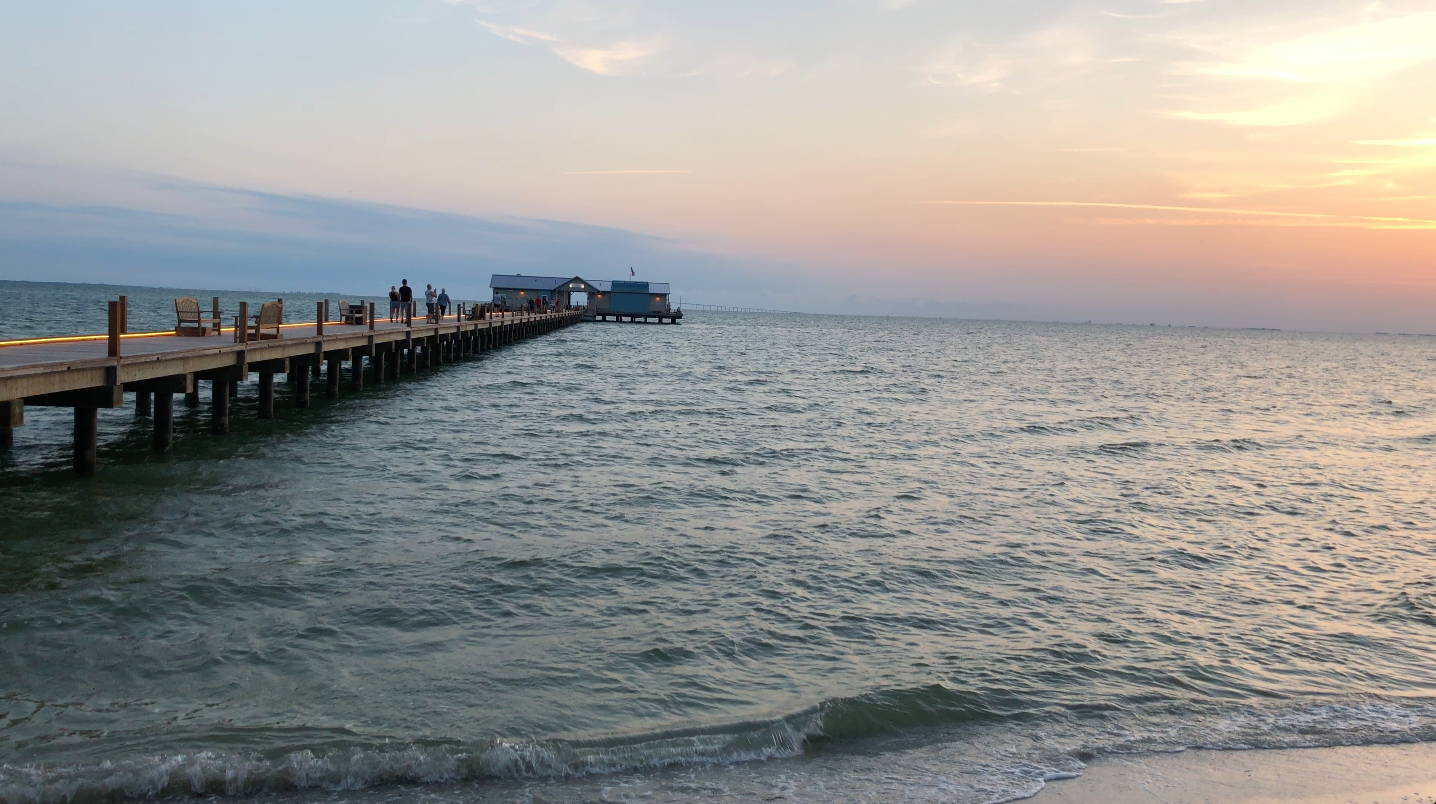 You can't just go to the island and not go to the pier! Our Anna Maria Island City Pier was down for reconstruction last summer but it's back and doing better than ever! One of our absolute favorite things to do is go to the pier and take pictures of our new arrivals for the week. The sunrise as you can see is stunning and the sunset's just as pretty. The lights along the bottom of the walkway illuminate the path in a really cool way as you walk over the water to the end of the pier toward the cafe. There should be a full service restaurant coming soon so be on the lookout for that! We'll definitely be visiting and blogging about our dinner experience.
We hope to see you on the island soon!