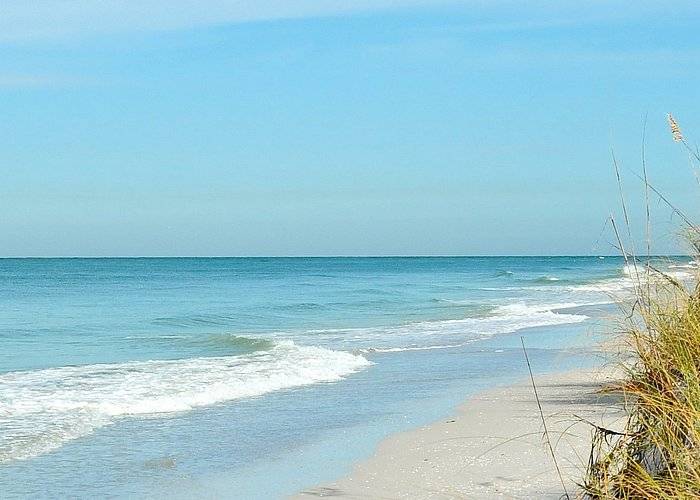 Whether you're stoping by the island for a quick day trip or staying for a week or two, there are plenty of different food options to satisfy your every craving! Below are a few of our favorites for any occasion you may need to accommodate!
For a lighter fare, stop by Poppo's Taqueria! An organic, Mexican inspired burrito and taco spot! Grab a bowl to-go for the beach, or sit outside and enjoy the sun while you dine!
If you're looking for breakfast or a snack, stop by the quaint Ginny's and Jane E's, where local artwork and antiques are for sale as well! There are large tables available for families, or smaller tables outside if you're looking for a quieter experience. They offer a large breakfast menu along with fresh bakery items made In-house daily.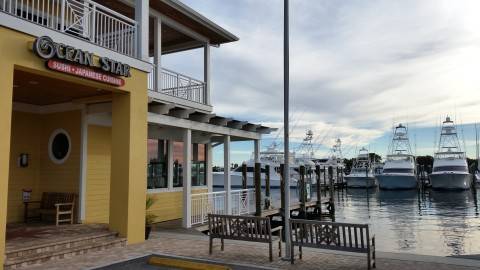 If you're looking for a nicer dinner spot, the Waterfront is the perfect place and offers both indoor and outdoor seating! This restaurant offers an array of seafood and land dishes along with a wine and beer bar. Find them at the edge of Pine Avenue with the striped awning !
Another option if you're feeling fancier is Island Ocean Star, a family-owned sushi house with traditional rolls and other Japanese dishes. Ocean Star offers both indoor and outdoor seating, but the deck view outside is unbeatable and incredibly serene.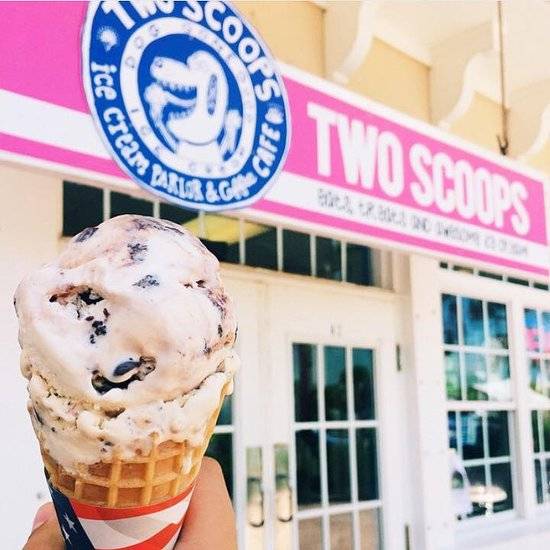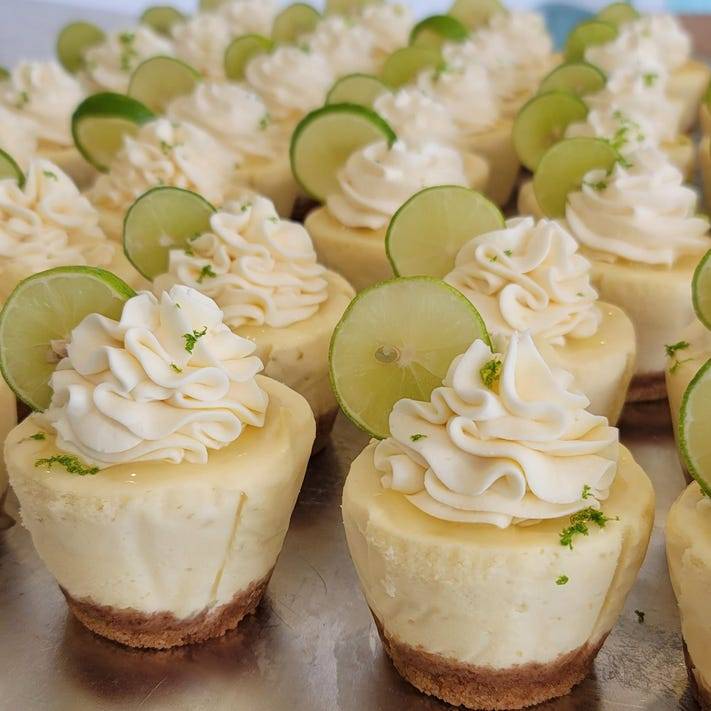 If you still have room after dinner, or need something to cool you down from the beach, head over to Two Scoops right by us on Pine Avenue! This ice cream shop is an island favorite and features 32 flavors to choose from along with an array of candy available for sale! If ice cream isn't your first choice, visit the Cheesecake Cutie and Cafe which sells full size cheesecakes along with mini cutie-cakes seen above! Gluten free and vegan options are available as well if you or any of your travelers have any dietary restrictions. Enjoy!