Build your Beach Bag with P+N!
Build your Beach Bag for a Worry-Free Beach Day!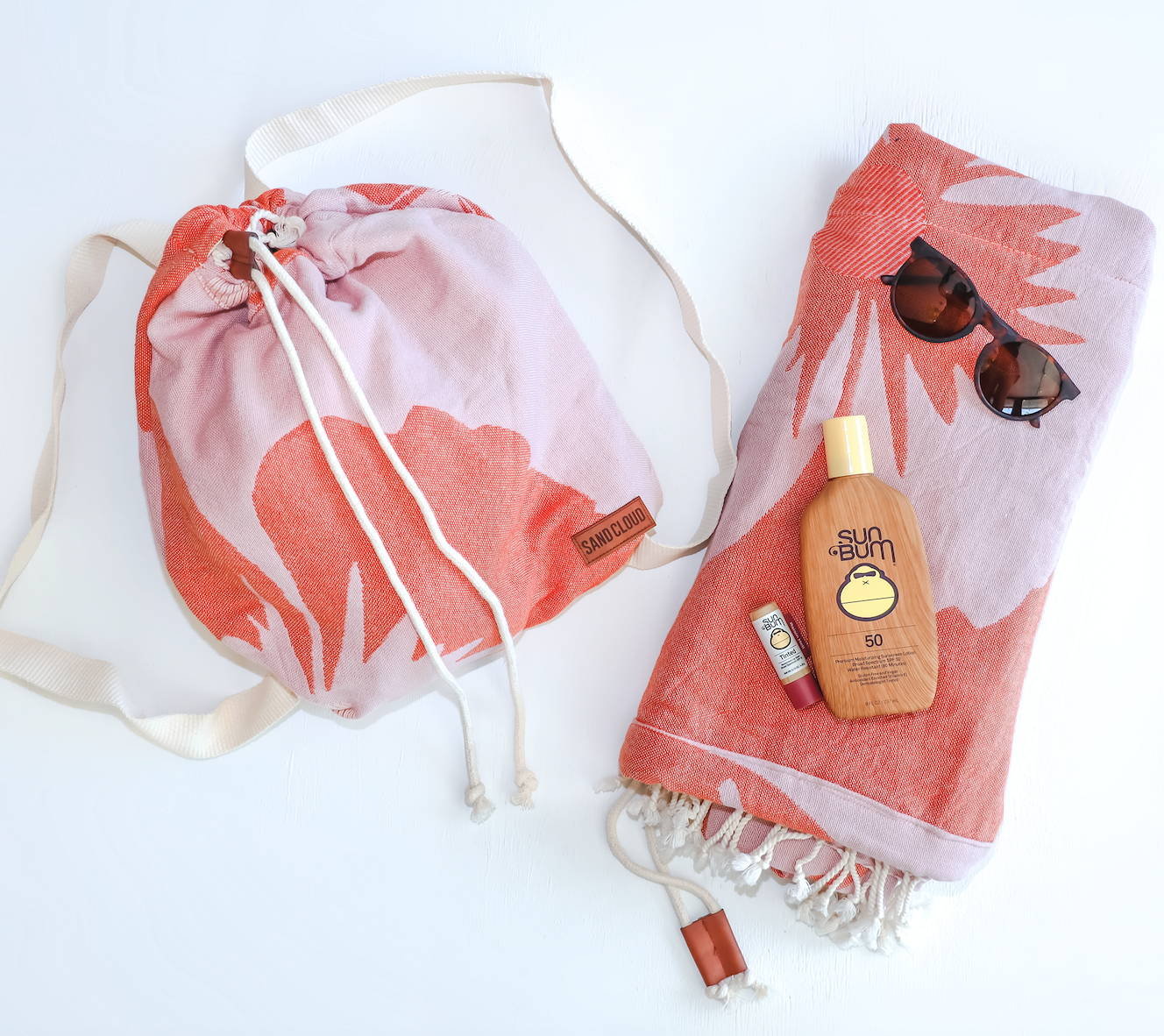 Under the Florida heat and sun, a beach day is never out of the question. When dealing with the outside elements, it is important to be equipped with the proper essentials, especially when laying out in the sun all day. Here is what you need for your beach day, and some things you may want to make your stay more luxurious!
Before we get to what's in the bag, it is important to have your base outfit ready! Throw on a bikini, or swimsuit of your choice, and don't forget flip flops! If you wear separate walking shoes, just make sure you pack flip flops that can withstand the sand. For your beach bag, a tote, or any type of oversized bag like the one above should work perfect!
What's in the Bag: The Essentials
To be comfortable the whole day, it is important to cover your skin and eyes with sun protection. Above are some options from our Sun Bum Collection for sunscreen! Throw in a pair of sunglasses, and a hat of your choice to ensure your face is protected. Lastly, make sure you bring a towel, or even two if you prefer to have one to lay on and one to dry yourself with.
What's in the Bag: The Luxuries
To elevate your stay, add either a tanning lotion or shimmer oil to your bag for optimal glow under the sun. To keep your hair up after going in the water, try out some towel scrunchies or use a classic claw clip. Attach your valuables to a lanyard so you don't leave anything unattended during a beach walk. The Thread Wallets above are perfect to buy in a set!
What's in the Bag: The Givens