An Afternoon At Whitney's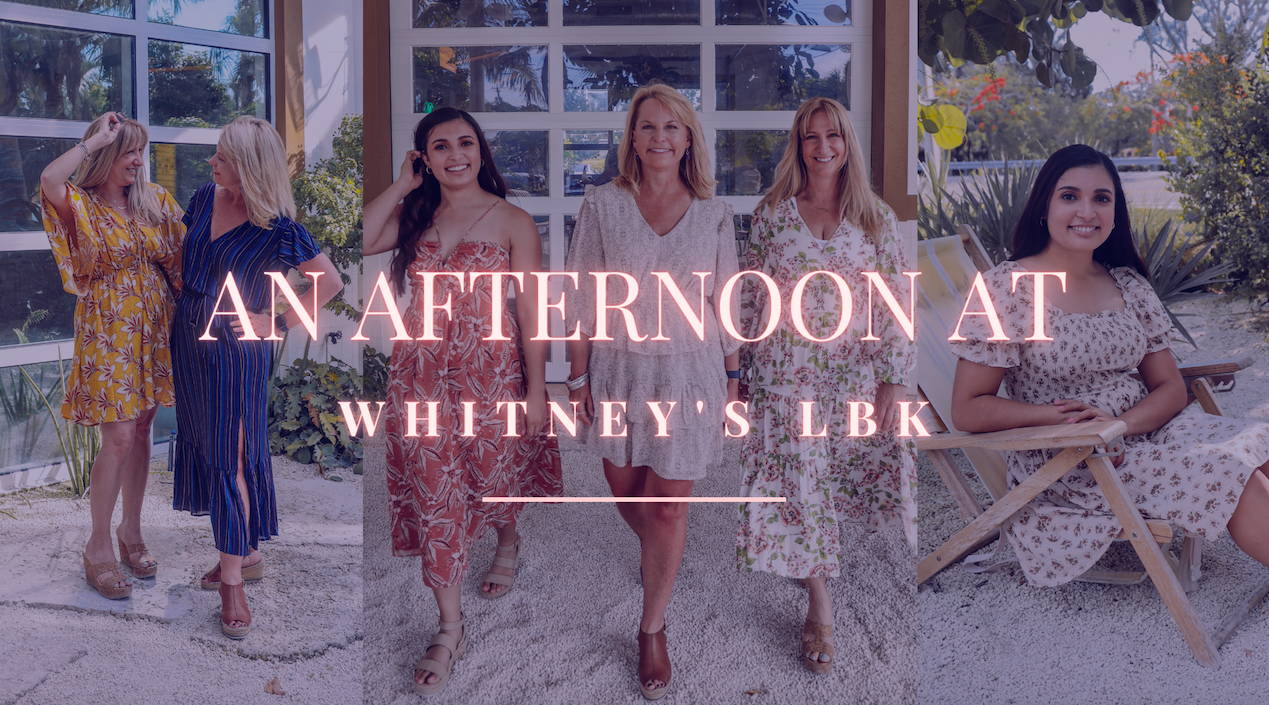 This summer we are stepping back in time and repping the 1970s with our retro summer collection photoshoot shot at Whitney's LBK in Long Boat Key. If you've been keeping up with the latest trends you'll know that certain looks from earlier decades are making a comeback. This summer you will find 70s inspired outfits dominating the fashion industry. Bright yellows, flowy bell sleeves and long sleeved maxi dresses are just some of the few looks you can expect to see a lot of. Keep reading to see some of our favorite shots from this shoot and what else is in store for Summer '21!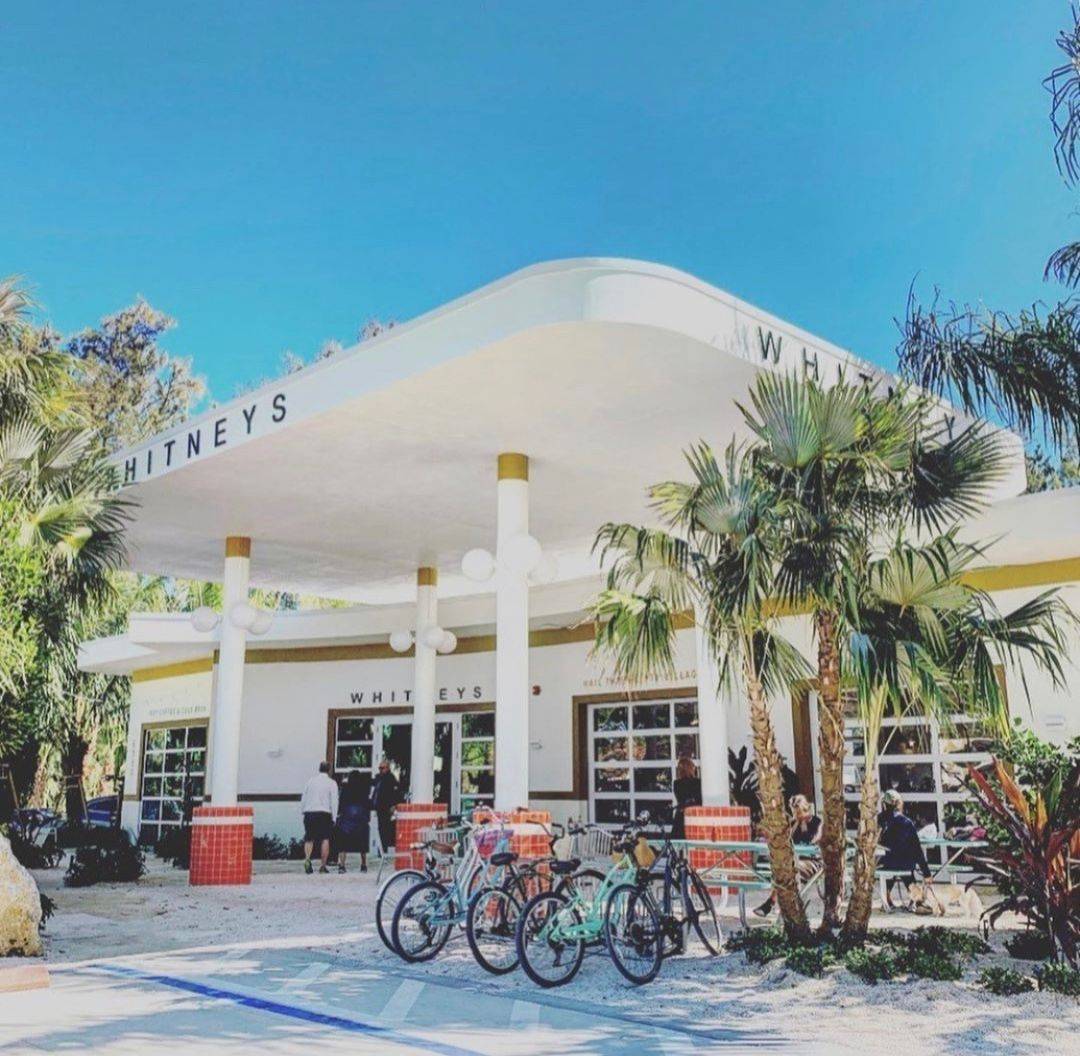 For those who don't know Whitney's is one of our favorite restaurants on the island because of the retro aesthetic and interesting backstory. It used to be an old gas station that was refurbished into a gorgeous, tropical bodega and bar that specializes in yummy burgers, seafood and frozen alcoholic beverages! It's perfect for a girl's night, fun daytime photoshoots and more. You can check out their menu and more on their website.


Classic 70's Inspired Dresses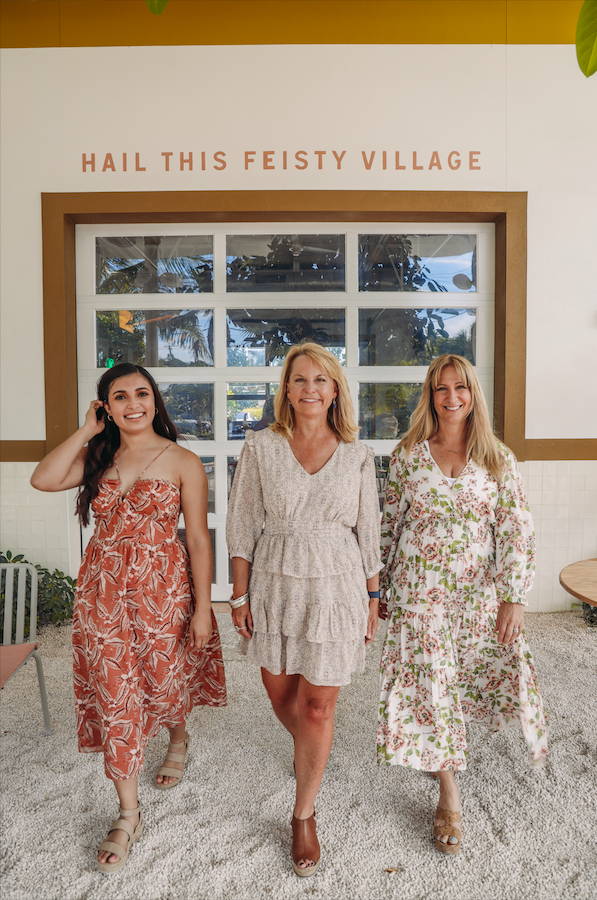 The 1970s brought us many iconic fashion trends like tie dye shirts. flared jeans and jumpsuits, but we can't forget one of the most iconic trends of all: Boho! Floral prints, long skirts, maxi dresses, cardigans, ruffles and more make up this popular fad and we've seen it evolve into a more chic and refined version of itself in 2021. Pictured up above we have Xianelle in our "Sylvia" midi dress that features a retro floral pattern and a halter neckline with boning detail. Katie in the middle is rocking our Stardust Mini Dress that features a surplice neckline, smocked waist, and tiered skirt. Lastly, Amy is wearing our Garden Party Midi Dress which is more a a classic 70s style dress that features a surplice neckline and balloon sleeves and a tiered skirt and smocked detailing at waist.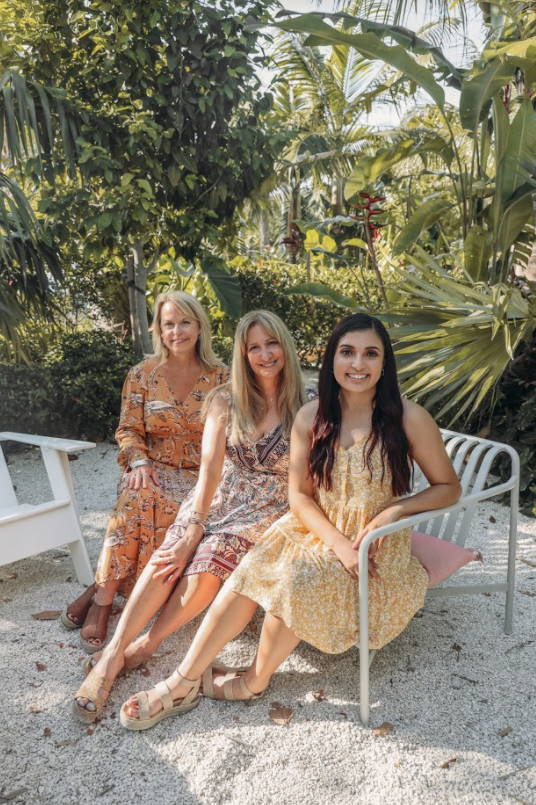 Florals are a staple no matter the decade, but the 70s really brought long, flowy, floral and paisley dresses to life. Large, vibrant paisley patterns are super trendy this summer, especially in Florida! Up above we have Katie in our "Amalfi Coast" Midi Dress, which features a neutral colored paisley pattern on a golden colored, long sleeve midi dress. This dress is very similar in style to the "Garden Party" Midi Dress on Amy up above. Xianelle is wearing our "Dahlia Babydoll" Dress that features a small, white floral pattern on a tiered, babydoll style dress. Lastly we have Amy in our "Funkytown" Mini Dress which features a classic, retro paisley print.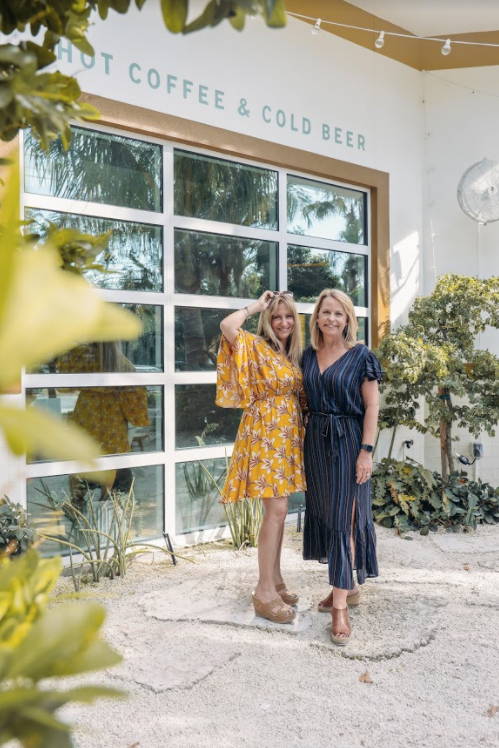 You can't do a photoshoot featuring '70s looks and not include bell sleeves! Flowy sleeved tops and flared jeans are the first things that come to mind when thinking of looks from this decade. Up above Amy is wearing our "Ella Golden" Mini dress that features batwing sleeves and a fitted waist, while Katie is wearing our "Ophelia" Midi dress that features flutter sleeves, an elastic waistline with a removable belt, and a slit.