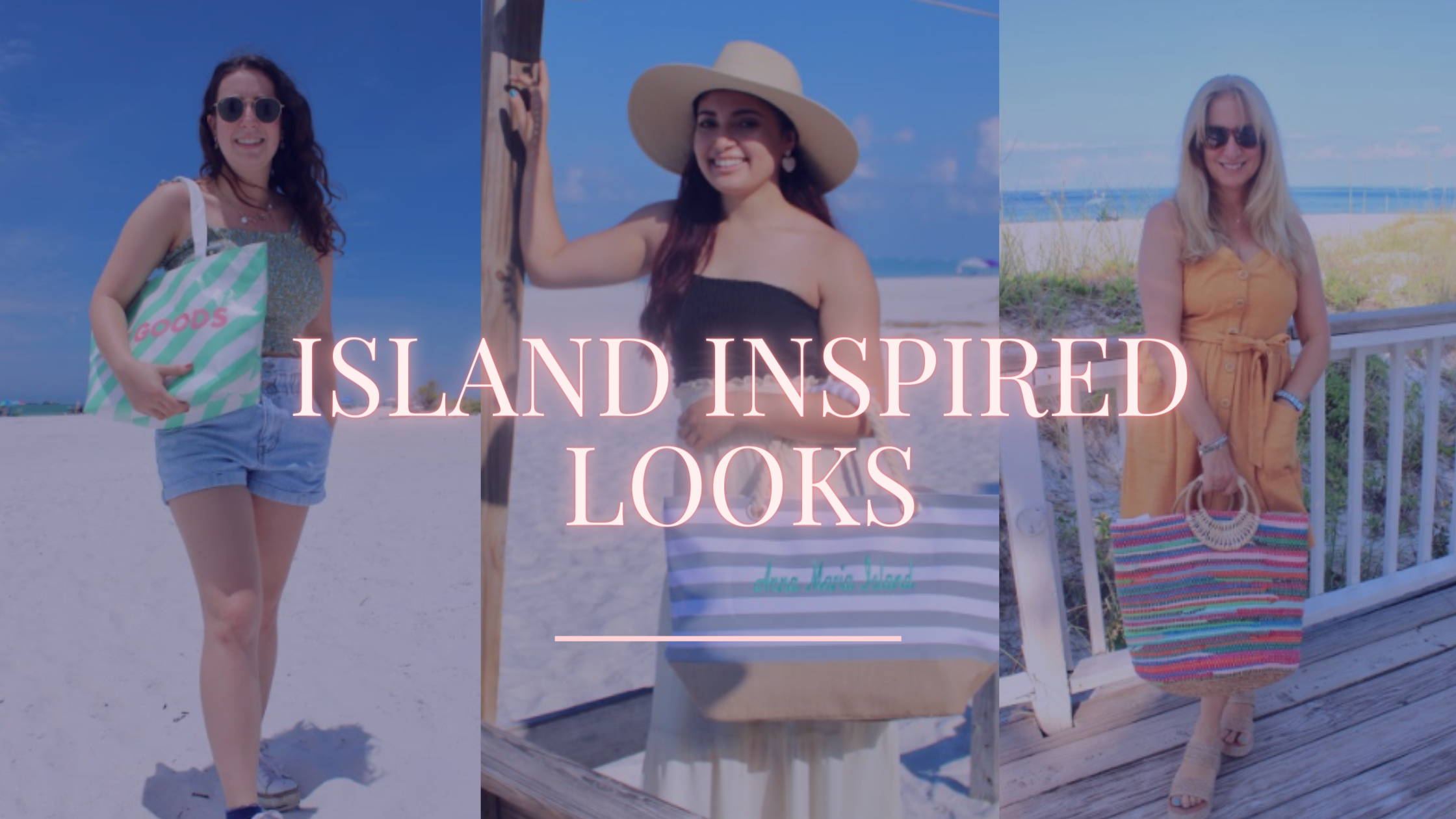 The official look of AMI is more than just denim shorts. flip flops and tank tops. Mini dresses, sun hats, big tote bags and cover ups are what you'll often see the women of the island galavanting in. Our Summer '21 Collection has all of these and more to have you looking like a true AMI local!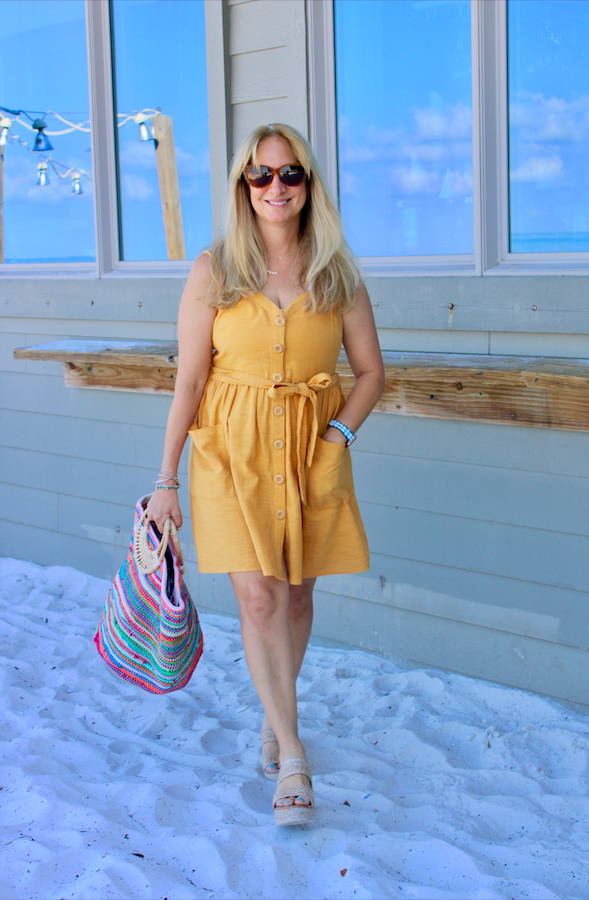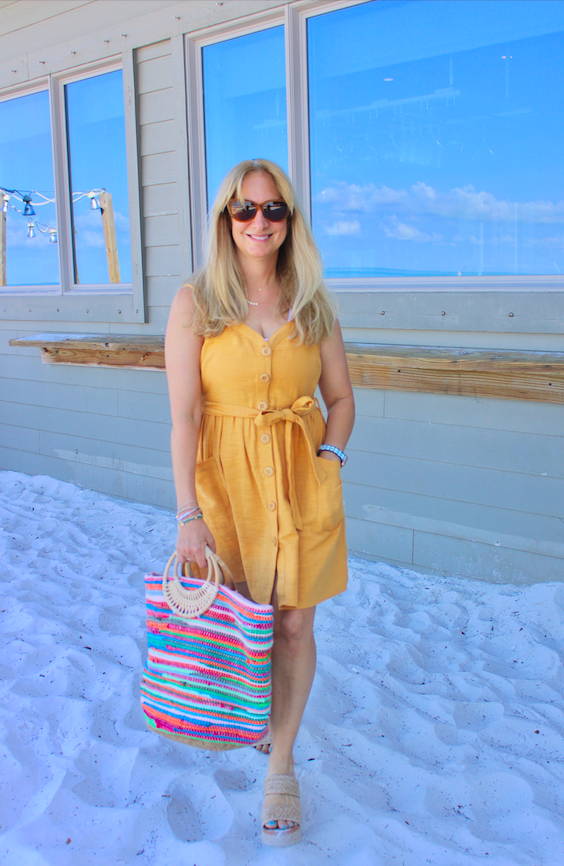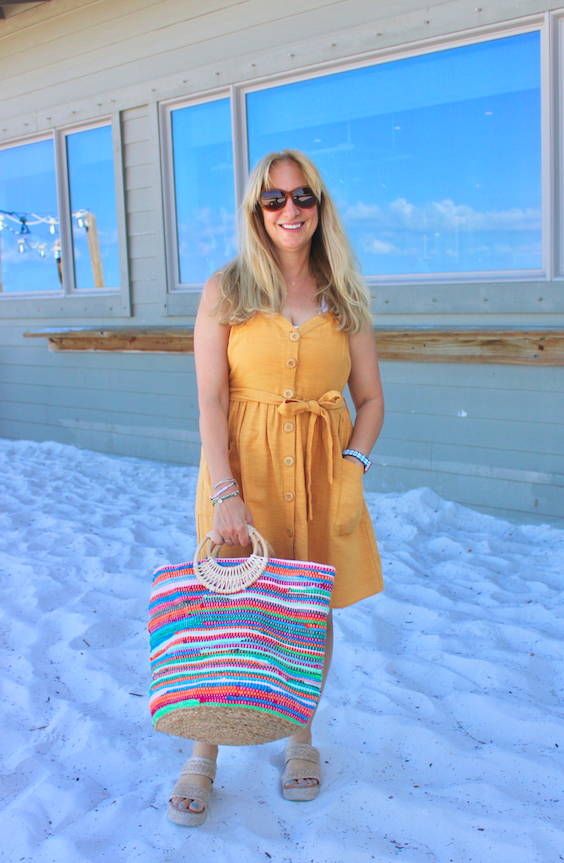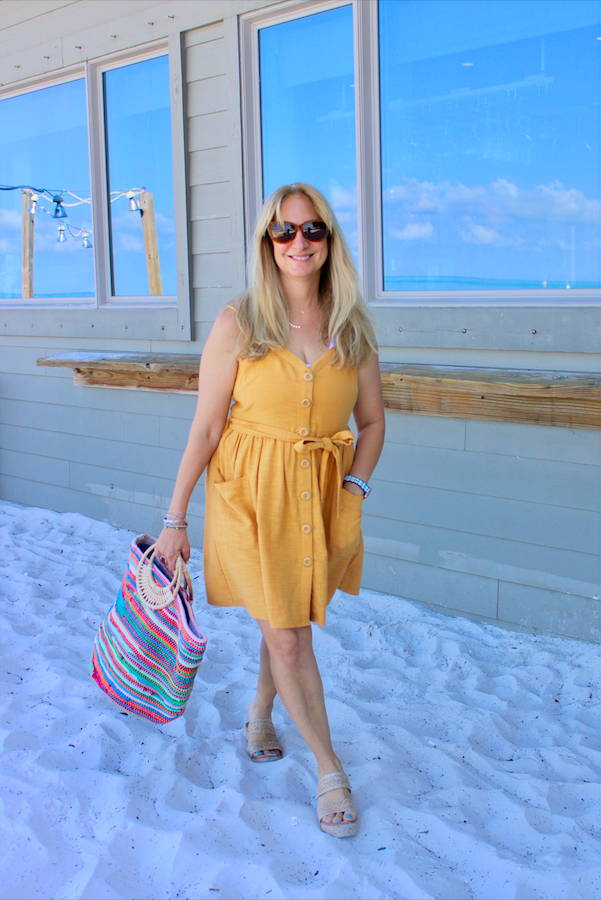 Our Golden Days Mini dress is one of our favorite staple pieces we got in from the springtime, so we're bringing it back for the summer! Golden yellow practically screams summer in Florida and now is the best time to rock some fun, bright colors. Not only does this dress feature a flattering front tie, but it's also got pockets! Score! The solid color also makes it very easy to pair with patterned accessories like bags, jewelry or shoes. We paired the dress with our "Bosely's Basset Hound Dreams" sunglasses from Goodr, and our multi colored jute tote bag.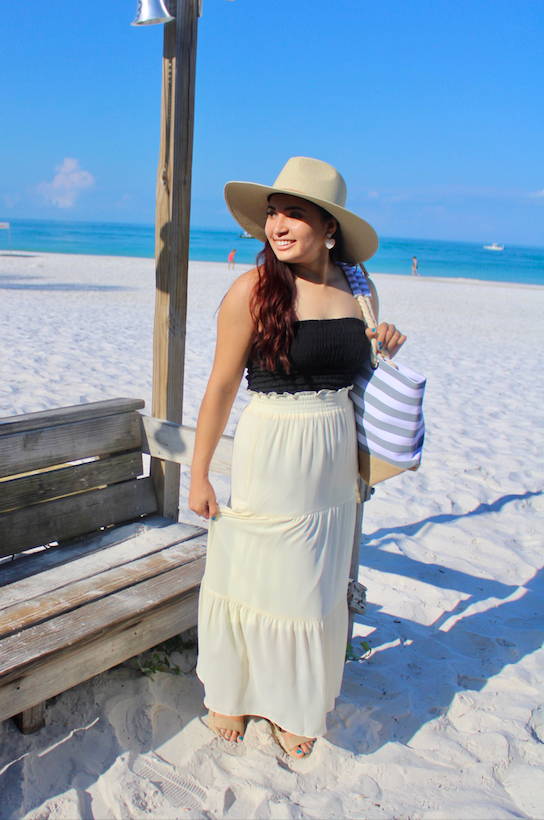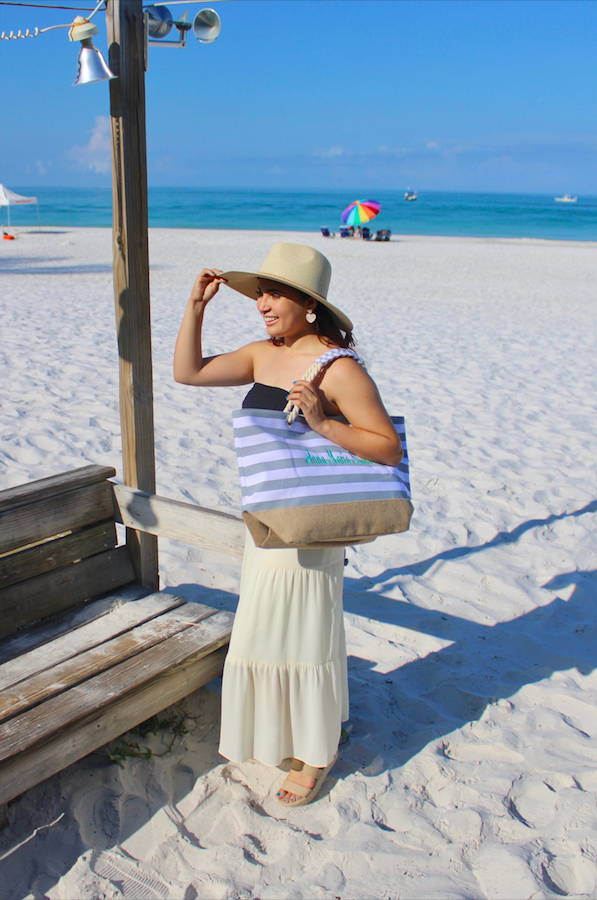 Maxi skirts and big sun hats are classic pieces for the "Mom Blogger on Vacation" look that most women gravitate towards. Flowy, bohemian styled outfits are very popular for beach goers. The ease of slipping dresses on over a bathing suits or throwing a skirt on top of a swimsuit an adding a floppy sun hat is so much more appealing than wearing pants and blouses. The key to maintaining the relaxed yet dressed up look is to choose comfy pieces that compliment each other. This black tube top is a one size fits all and we paired it with our Wanderlust Maxi Skirt, our new AMI beach tote, and a sun hat.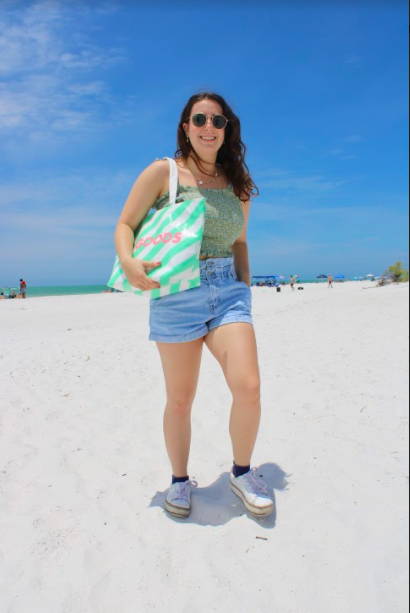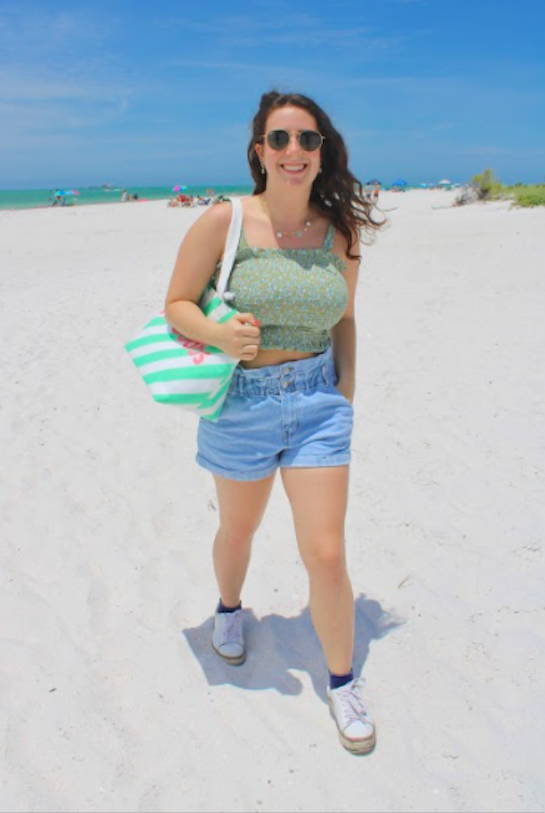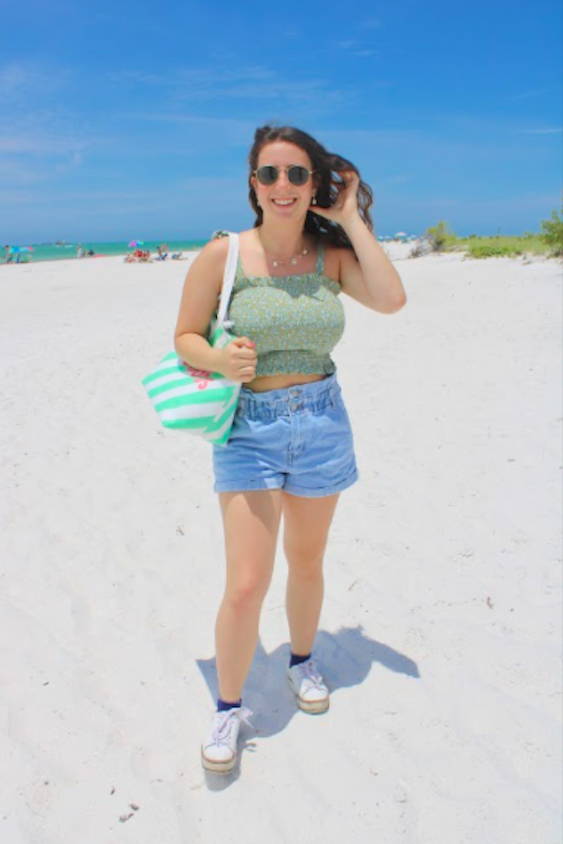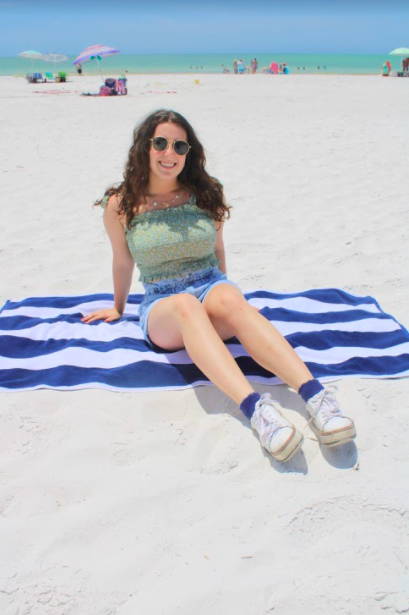 I know we said that shorts and flip flops are not the move for the summer, but a cheat day is acceptable every once in a while! With our new cute tops we've been getting in we just couldn't wait to show it off. Up above Sarah is wearing our Sage Bliss Top, a very comfy, smocked top with adjustable straps paired with some high waisted paperbag shorts and our "The Goods" cooler bag. Feel free to finish the outfit off with some sandals or classic white sneakers.
Which look do you like the most?