Pink & Navy started as a small, one room beach boutique in Anna Maria Island, Florida. We pride ourselves in curating a unique collection of clothing, accessories and gifts that are inspired by local brands, while marrying current trends with island vibes.
We focus on working with local designers, sustainable companies and brands that give back. Pink & Navy is size-inclusive, female-owned AND female-powered. We want every customer to walk away feeling good about the purchases they make with us.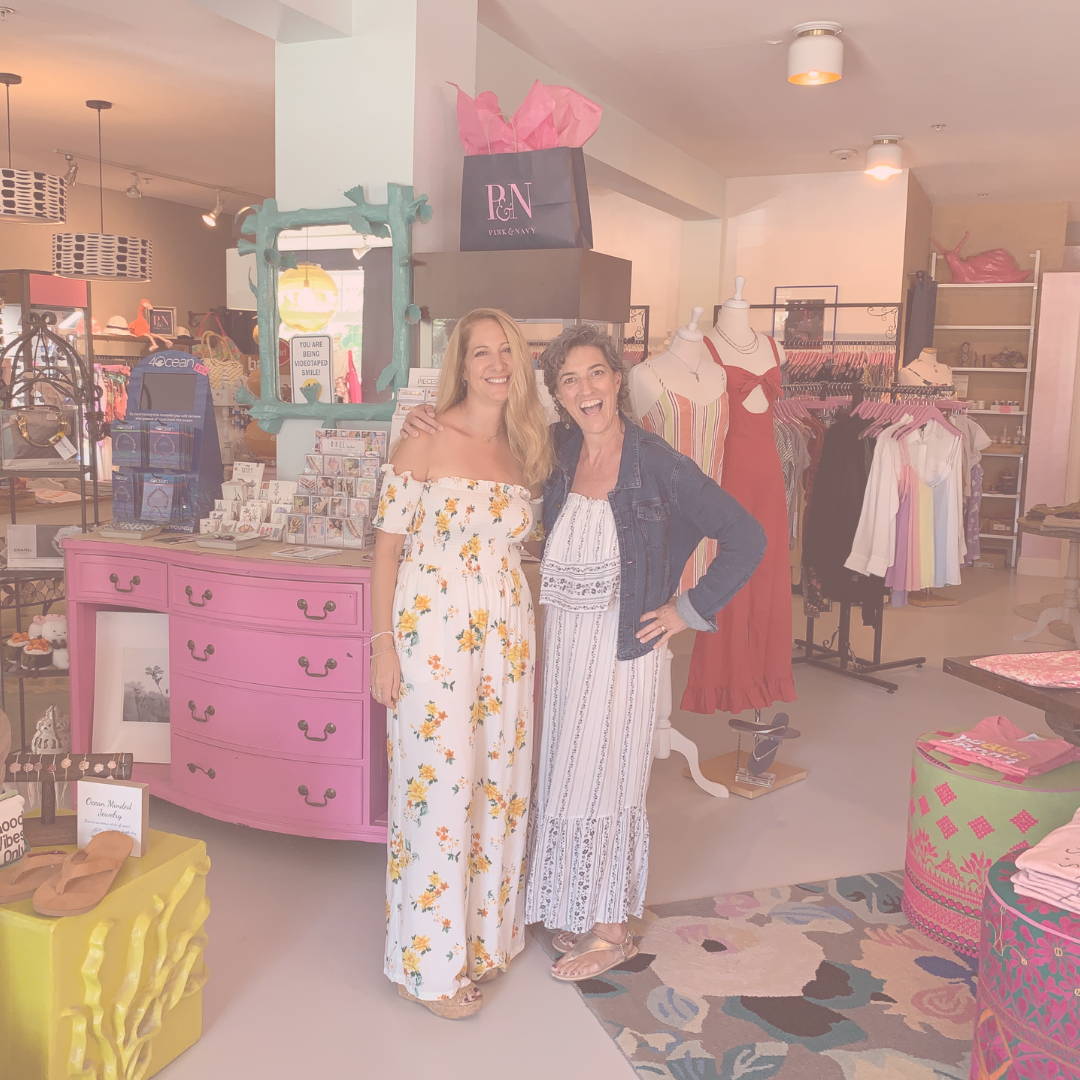 After working in corporate and academia for many years, Amy Fleece took her career in a radical direction by quitting her job and purchasing Pink & Navy from another AMI local in 2017. Despite having no experience in retail, Amy decided to chase her dreams as her kids approached college age and decided to become a boutique owner.

Her vision for Pink & Navy is to spread the small town charm that thousands of customers over the years have experienced in-store, online. We are lucky enough to be located on a beautiful island but most of our customers are frequent travelers and paradise seekers. We buy clothes that are meant to make memories, not just hang on a rack.