Leaves Are Falling, Autumn Is Calling!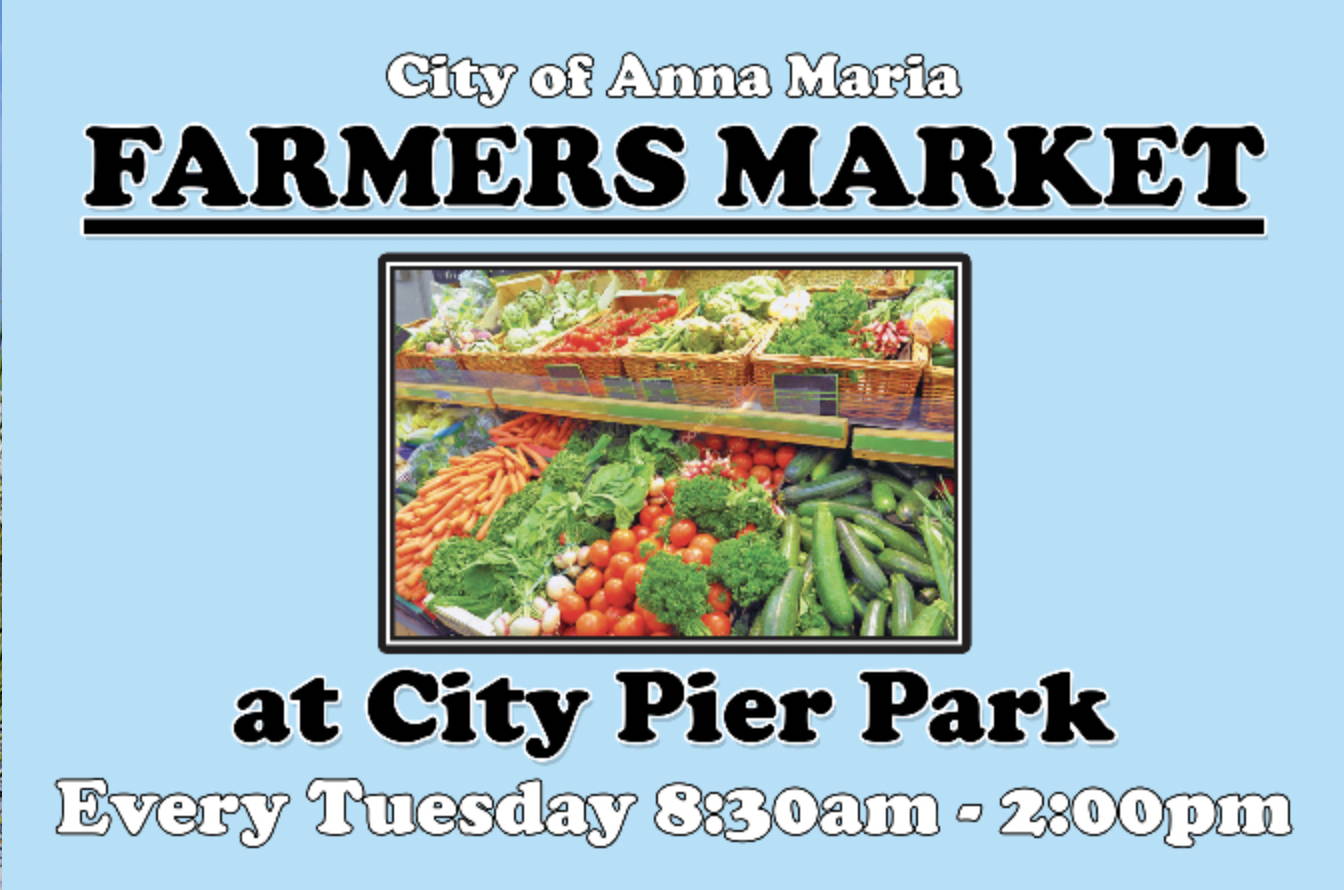 The fall is an exciting time when local farmers markets on the island start to open again. Around the beginning of October, many open and they're growing every year! They feature local musicians, crafts, gourmet foods, jewelry, and several local vendors. Every Tuesday beginning October 12, 2021 and continuing through May 10, 2022, the City of Anna Maria is hosting a farmer's market at City Pier Park at the corner of Pine Avenue and South Bay Blvd. Southwest Florida produce will be available along with baked goods, jams, honey, gourmet foods & much more! Market hours are 8:30am – 2pm. Hope to see you there!

Fall Breeze with Autumn Leaves Photoshoot.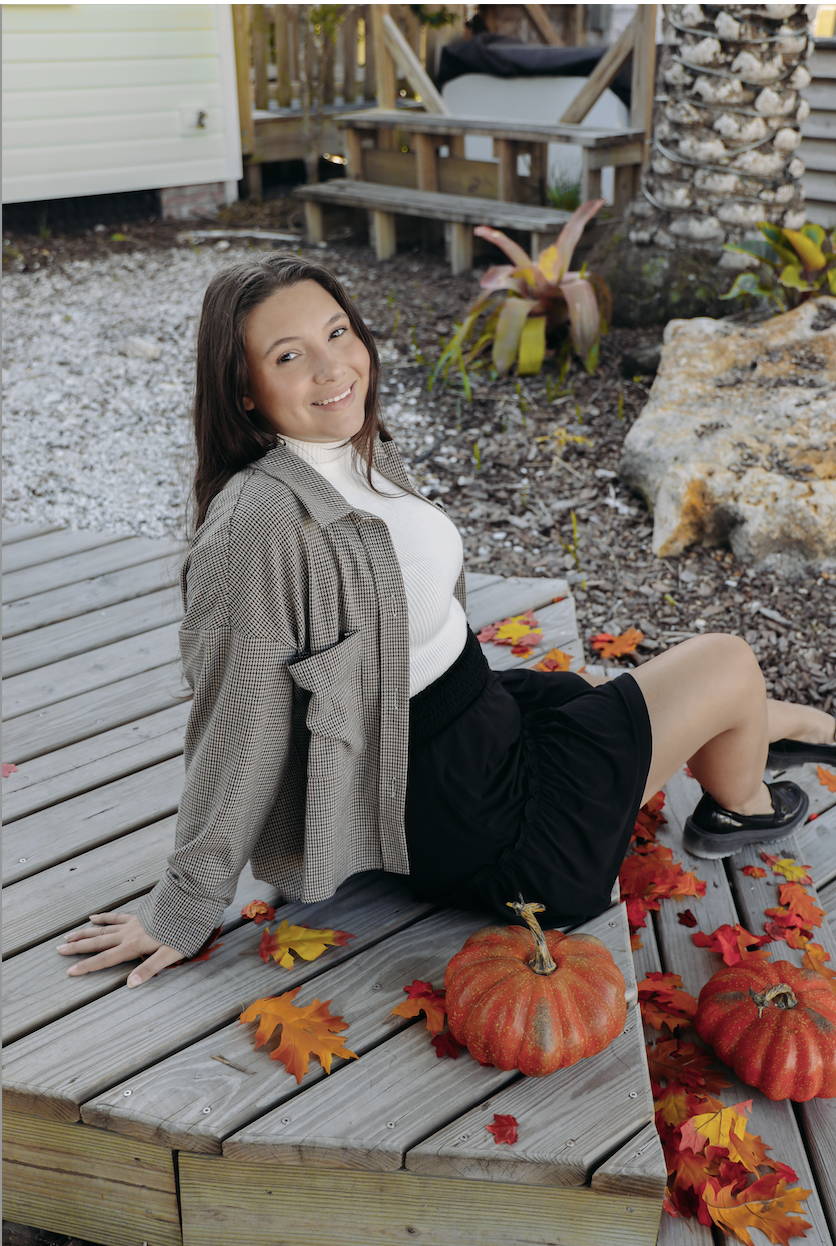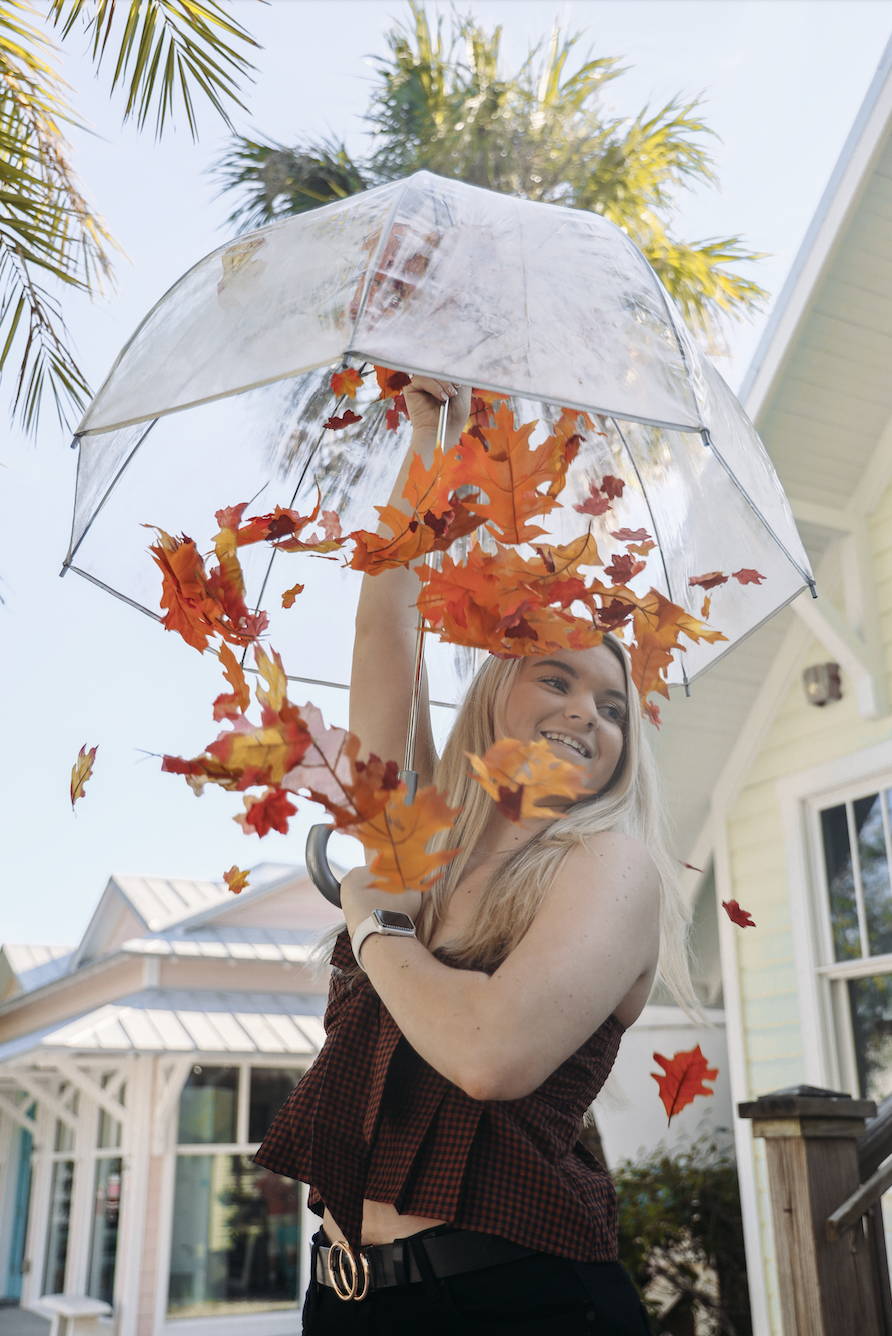 Fall in Florida, seems unlikely right? Well, you're wrong! Here at Pink and Navy, our team is geared up for Fall and we hope you are too! Even in the Florida sun we have everything you need for this Fall whether you're in Miami or Minnesota. From sweaters, coats, blazers, loungewear, to our very in-style sweater vests, you'll love everything in-stock without a doubt.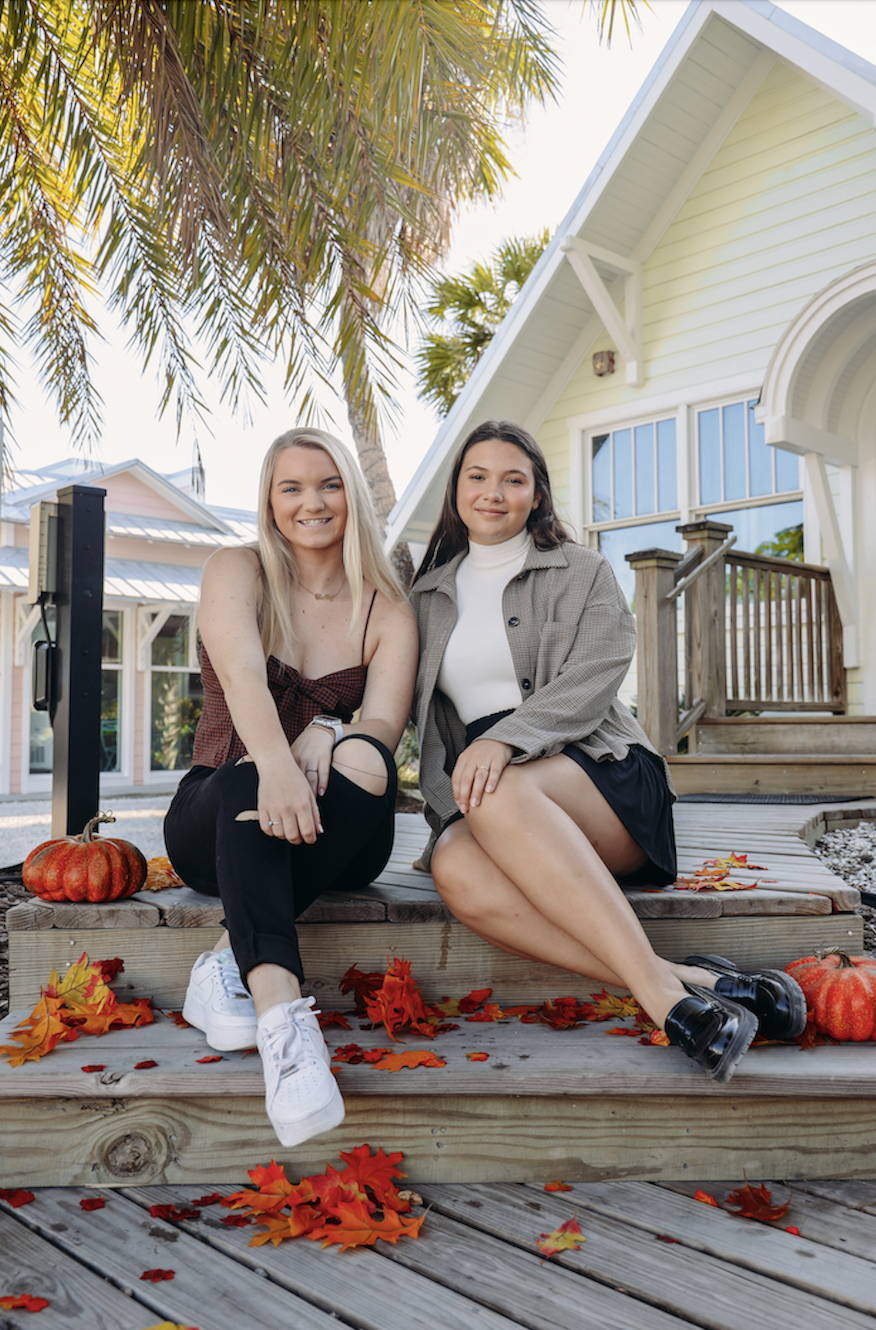 On the steps, to the sand and snow the parings possible with our parcels will go unmatched, but you wont! Our neutral colors with certain loud pops of color we hope that everyone will be able to find something fitting for their Fall aesthetic. Even in this photoshoot, Sophia and Shelby were able to find some of their Fall favorites and shake their turkey tail feathers to get some cute shots!
Pumpkin Spice Sure is Nice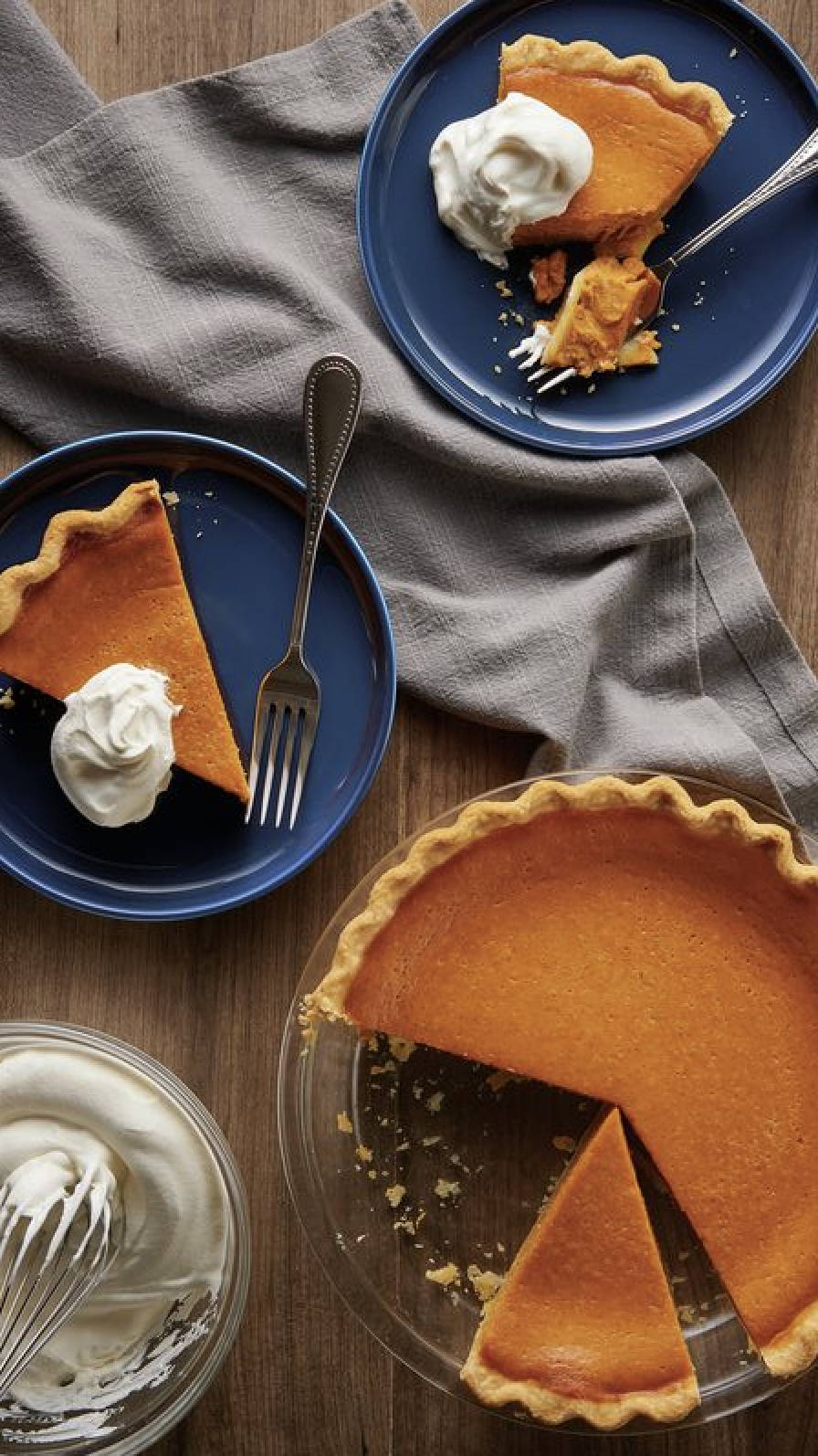 What Are You Most Excited For This Fall?