Casual Summer Outfit Inspo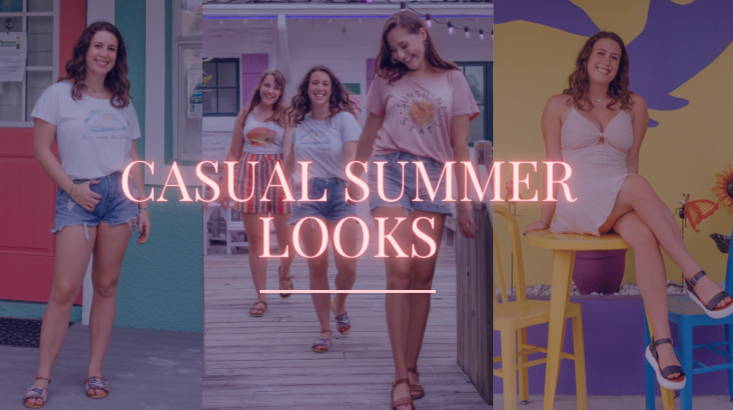 If you're looking for some basic tees, tanks and denim shorts, then we have you covered! We now have the most amount of shorts, blouses and accessories than normal, so come on in or check out our website to shop for the summer.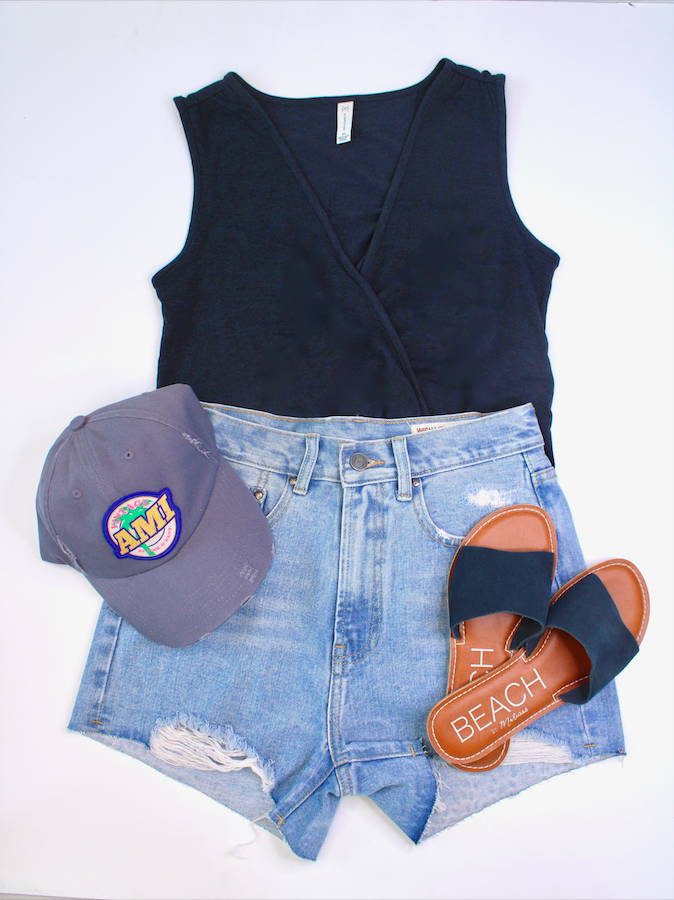 You can never go wrong with a blouse, denim shorts and some sandals. Paired with a hat and some sunglasses, this is a solid outfit for the day out running errands or for a quick iced coffee run, Personally I love the shorts. Light wash denim is very popular for the summer time!
Did you know that embroidered shorts are making a comeback? I never truly grew out of my phase of loving these fun patterns sewn into my shorts and am ecstatic that they're finally trendy again! The light wash denim color and cut gives them a retro feel, which has also been very popular lately.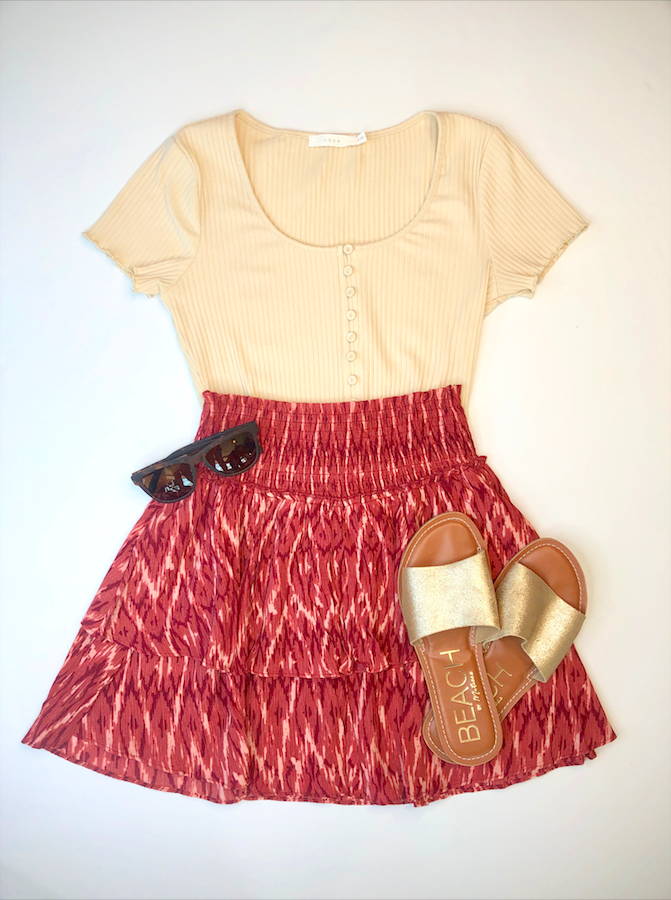 Accent skirts are going to be the next big thing this summer, we're sure of it! Funky prints like the one up above in this red Neiki skirt are popping up more often on our clientele. If you're not fond of bold prints don't worry, we've got you covered as well. We have many eyelet skirts in stock in a few different colors and many other different types of skirts/skorts available.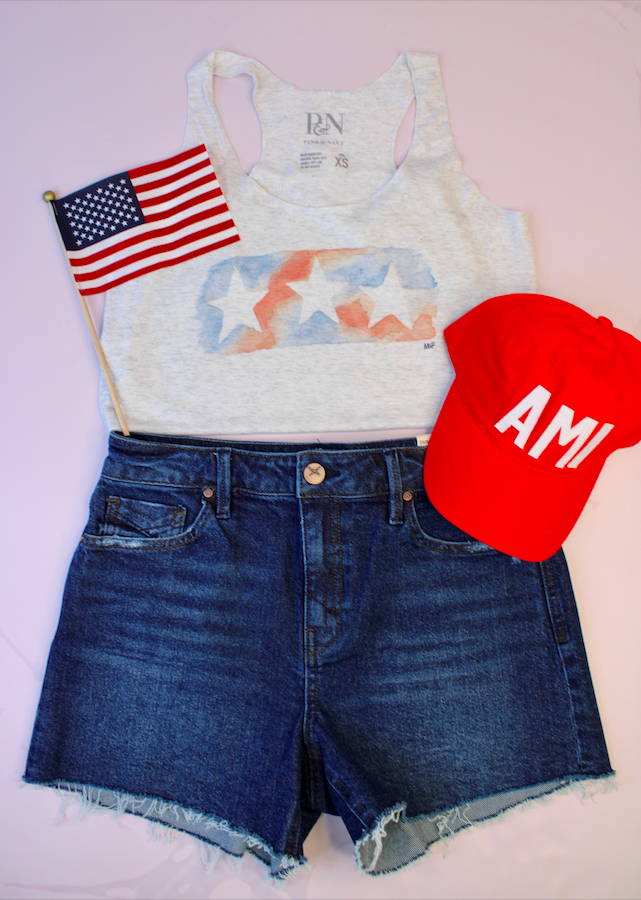 Our Stars tank top and t-shirt is perfect for a minimalistic 4th of July look! You can twist it in the front for a cropped affect or tuck it into some shorts or pants for a classic look. Our red AMI baseball hats add the perfect amount of red to your outfit and these denim shorts are very comfortable and handy for multiple occasions!


Which look do you like the most?