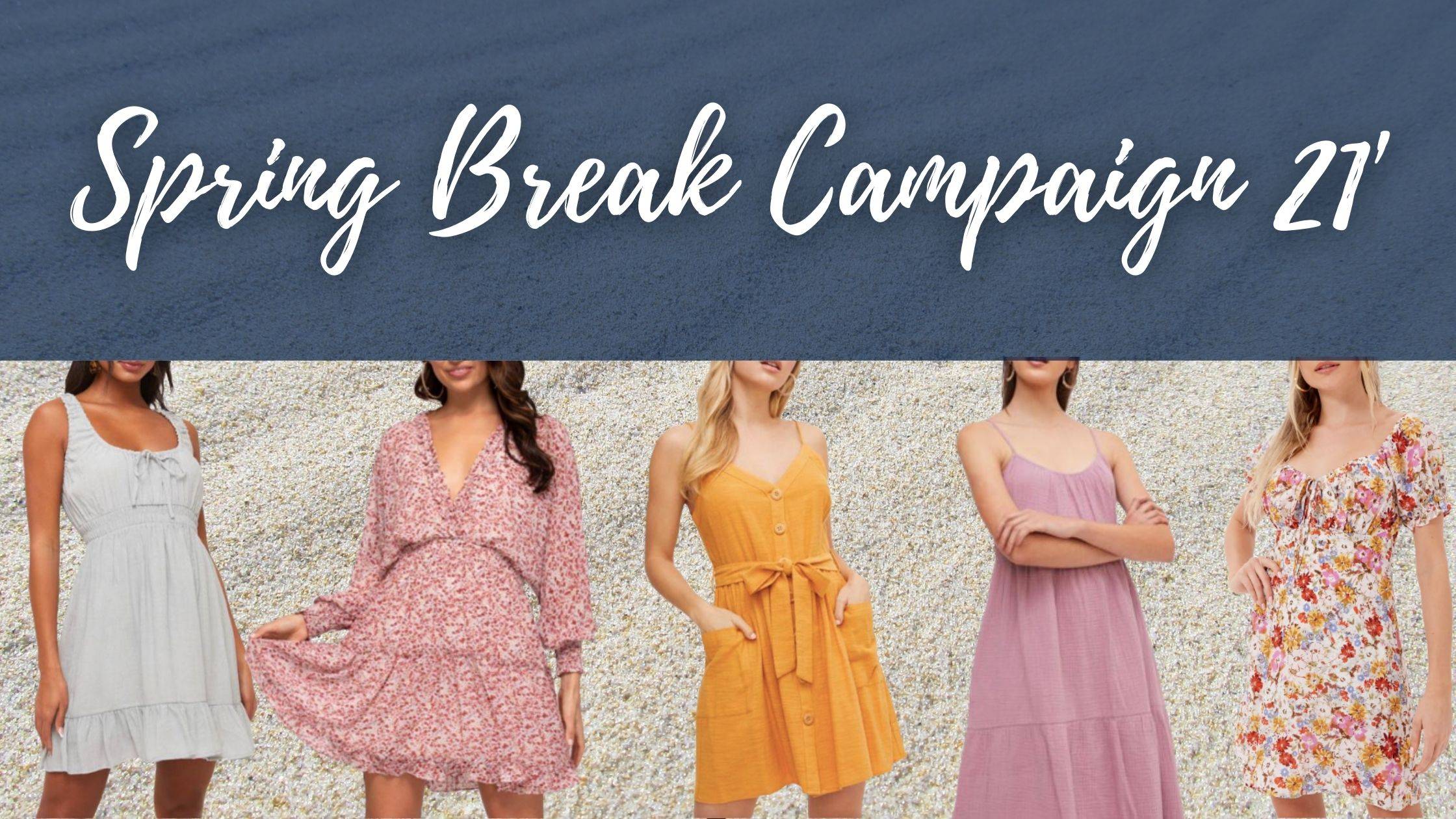 Pink & Navy is a female owned and female powered boutique located on Anna Maria Island in Florida. We pride ourselves in curating a unique collection of clothing, accessories and gifts that are inspired by local brands, while marrying current trends with island vibes. Online, our boutique is focused on providing women with clothing and accessories that they don't want to just wear - but make memories in.
Our Spring Break campaign launches March 15th - March 17th. During this period we'd like to see a few try-on stories and a post or reel featuring the looks you have selected. Please select two to three looks below that you'd like us to send in your PR package for this campaign. We are sending out PR packages March 1-3rd, so please let us know if you are interested by March 2nd, 2021.
Each influencer chosen for this campaign will be offered a 10% off referral code for their followers. You will also receive a 10% commission on all net sales through your referral code. This is one of our first influencer campaigns, so we would love to turn this into a long term relationship with future campaigns. Please complete the submission page below by March 2nd, 2021 to secure your PR package. If you have any questions, please email us at sales@pinkandnavyami.com. We're looking forward to working with you!