Our Six Style Rules for Winter Travel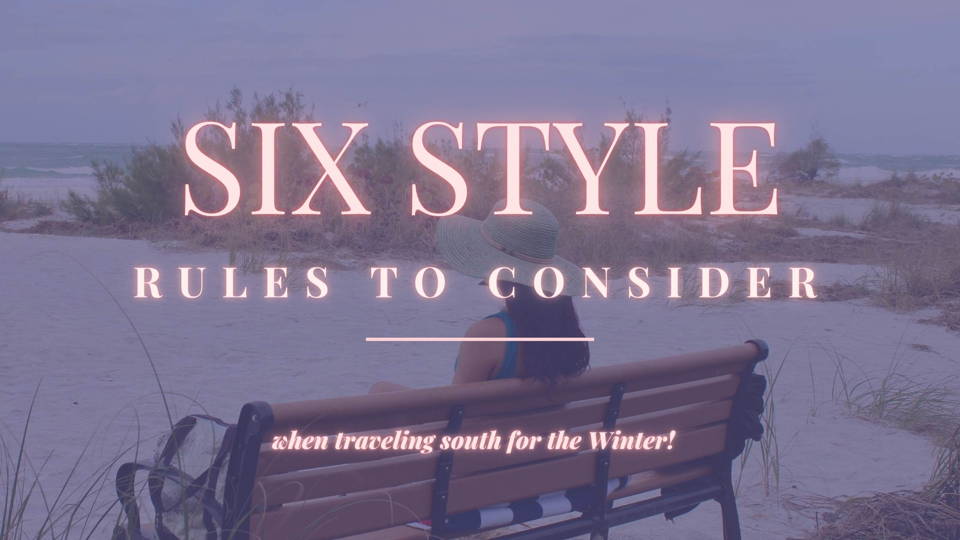 It can be hard to not overpack when traveling through multiple climates in Winter. But over the years we've learned a few
lessons that have made it so much easier to avoid overpacking. Here are our six style rules you should consider for
traveling south for the Winter:
Rule 1. Keep it classic with accessories.
Don't overthink it, you do NOT need a different pair of sunnies or earrings for every new outfit. When it comes to accessories, we've learned to keep it classic. 2 necklaces, 1 silver and 1 gold. Same goes for earrings. Then maybe a go to baseball cap to cover up our ocean tossed hair on the way to happy hour. And our signature floppy hat. Plus, keeping it simple gives you an excuse to shop locally if you feel like you need to spice it up.
Rule 2. The three bag rule.
Besides your carry-on bag and your suitcase, you should only ever need three bags on vacation. One bag that can get dirty, one bag that can carry anything and one cross-body purse. In a perfect world, your 'anything' bag is also your carry-on bag. But if you can't whittle it down, then these three bags are the only bags you need. So if you're going to bring luxury bags, keep in mind what each bag will be used for and save yourselves some headache!
Rule 3. Never leave home without your jean jacket.
A jean jacket is something that should always be in your carry on bag. It's the perfect way to stay stylish but warm in any setting. We've thrown on our jean jacket over a formal sleeveless dress at an outdoor wedding. It also some how dresses up our favorite lounge wear set. Never leave home with out your jean jacket!
Rule 4. Coat down, layer up.
If it isn't snowing where you're landing, save yourself some trouble and leave the coat at home. Layer up instead with practical pieces you can utilize in multiple settings. Wear a light weight sweater with a jean jacket to the airport. Pack a cardigan or blanket scarf to use as a blanket on the airplane. Pair long sleeves with skirts and sleeveless jumpsuits with jean jackets (there she is again). Ditch the outerwear and level up your layers!
Leave your boots at home where the snow is. If there isn't a hike on your itinerary, they don't belong in your bag. Boots will take up the most space in your bag and will be the footwear you are least likely to actually wear. Lay out your outfits and plan out your shoes for each look. Make sure to always pack or wear at least one pair of casual, closed toed shoes and just say no to boots.
Rule 6. Be a material girl.
Even in the South, winter can get a little colder than you might think. Besides packing lightweight layers, the material you choose to wear is also important. Satin is a cool fabric that is perfect for open air date night like this long sleeved satin dress. We also love a good bell sleeve like this flowy blouse. Trade in your sweaters for off the shoulder tops and your fleece for light-weight cotton. Be particular about your material when planning out your looks!
If you do fly south for the winter, don't forget to wear your mask and bring enough to get you through the last day of the trip. What are your tips for traveling through multiple climates?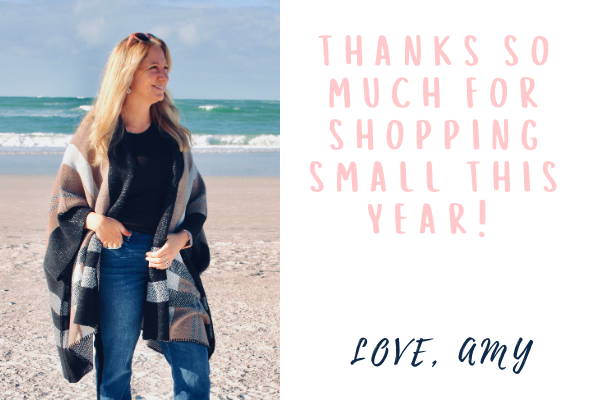 ~ Current Favorite Looks ~